LB Ranch
New Smyrna Beach, FL
This exceptional riding arena and barn were constructed for the LB Ranch in New Smyrna Beach, FL. This 150′ x 288′ clear span building demonstrates the power of steel construction and provides year-round riding options in any weather.
Private Barn
Franklin, TN
This private barn located in Franklin, TN features a 24 gauge BL216 Brite Red Kynar coated roof and is a 180 x 260 building.
Municipal Riding Arena
Greensboro, GA
This municipal riding arena is a 200′ x 250′ clear span building.
Equipment Building
Wray, GA
This is a 40' x 60′ x 14′ gable building with two open 20' x 60′ x 14′ lean-to buildings on each side. The facility is located on a farm in Wray, GA, and is primarily used for equipment storage.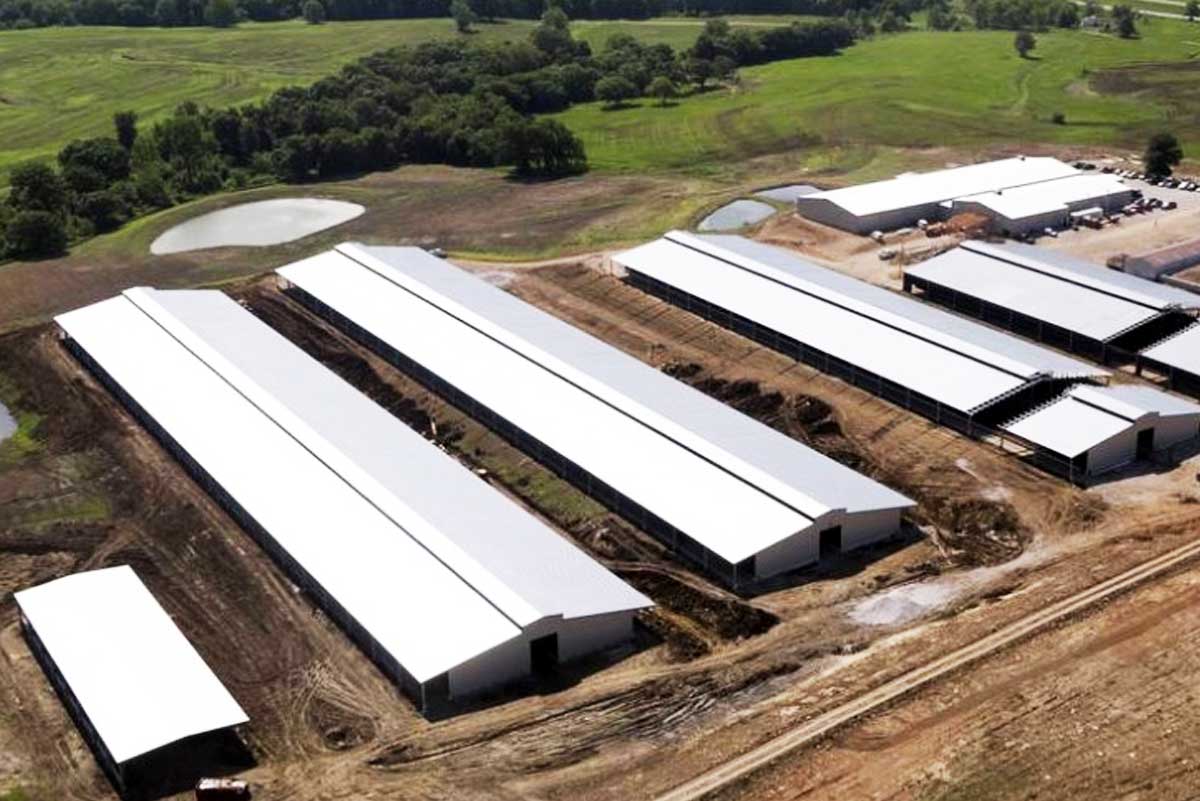 Farm Buildings
Lone Jack, MO
A project requiring multiple pre-engineered metal building structures totaling 450,000 square feet for a cattle farm and processing facility in Lone Jack, MO.