An Experienced Leadership Team
The company's corporate headquarters in Adel, Georgia, include a 215,000-square-foot manufacturing facility, currently under expansion to double production capacity. The firm has completed more than 27,000 projects worldwide. It has achieved Dun & Bradstreet's highest rating.
Vulcan Steel Structures, Inc. produces over 1,000 buildings each year through the efforts of more than 125 experienced manufacturing, production and engineering professionals—yet the company maintains a lean, agile and highly knowledgeable management team, each member possessing decades of metal building expertise.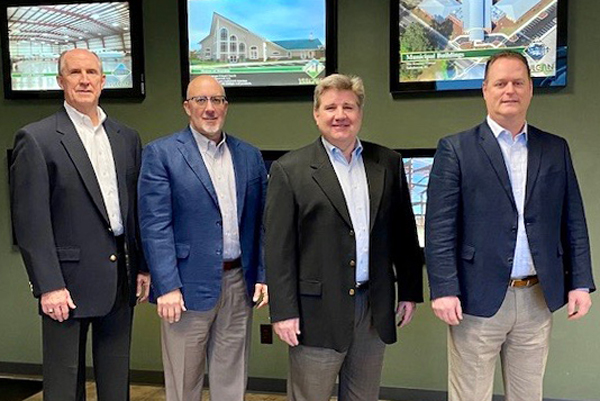 Pictured left to right: Joel Voelkert, Jeff Spradley, Steve Browning and Ryan Peck.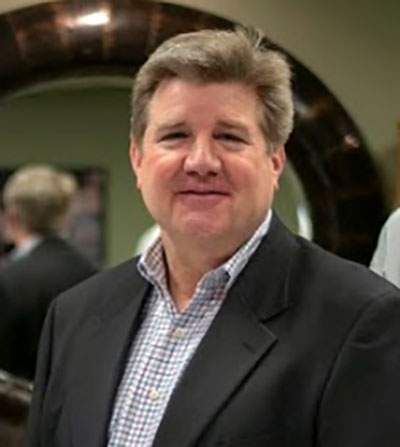 Steve Browning, President and CEO
Steve grew up in and around the business. "My first job was cleaning the shop when I was about 10 years old," Steve laughs. "I remember threading anchor bolts one Christmas for extra money." After graduating from college, he played professional baseball for the Baltimore Orioles. In 1988, he joined Vulcan and has been serving in a senior role ever since. Steve is very active in the leadership of the metal building systems industry, currently serving as Chairman of the Metal Building Manufacturers Association (MBMA).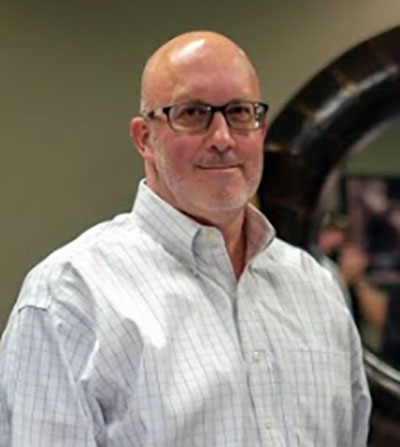 Jeff Spradley, Executive Vice President
Jeff has been with Vulcan for over 20 years and in the metal building industry for 30+ years. His role as Executive Vice President requires leadership in areas such as production, process management, systems design, e-commerce and capital expenditures, to name a few. Jeff is also deeply committed to industry enhancement and has served on various national committees for the Metal Building Manufacturers Association (MBMA), spanning 15 years.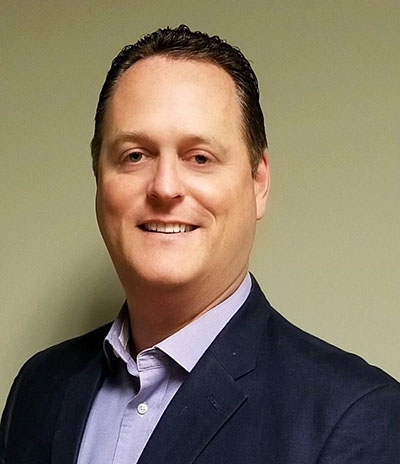 Ryan Peck, Executive Vice President
Ryan Peck joined the Vulcan Steel team in 2020 and brings with him over 25 years' experience in the metal building industry. He has extensive expertise with customer service, quality assurance, performance development, change management, business process development and sales operations. Ryan is a graduate of the University of Wisconsin-Whitewater where he met his wife Jennifer. He enjoys spending time with her and their three children, traveling and golfing.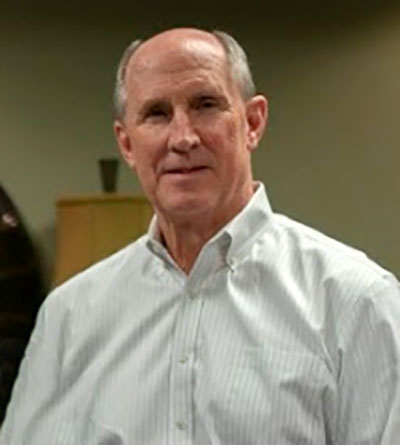 Joel Voelkert, Vice President, Sales & Marketing
Joel played basketball in college and for the U.S. Army before beginning his career in the metal building industry. He is also a former handball player who competed in the 1972 Summer Olympics. Joel has held senior leadership roles in major public and private firms and is a recognized industry leader. Joel provides strategy and development for approximately 15 sales professionals. While primarily focused on projects in  the southeast U.S., his team has helped the company obtain its worldwide clientele.