Elberta High School
Elberta, AL
The new gymnasium and field house is almost 30,000 square feet within 6 different structures all tied together: The complex is comprised of the gym, athletic offices, meeting rooms, training facilities, a football locker room, a concession area and more. For the building complex, Vulcan provided 24-gauge Kynar SL216 roof panels and Kynar PBR wall panels.
Ider High School
Ider, AL
This modern, comfortable 21,500 square foot, two building sports center will include competition spaces, support facilities and administrative offices for multiple athletic programs. The roof system is composed of 24-gauge Galvalume DL 324 panels and the walls are 24-gauge PBR panels. The liner panels on the interior walls are a 16-inch, perforated 24-gauge Artisan panel.  
Crossroads Academy
Quincy, FL
Crossroad Academy Charter School of Quincy, FL, was designed to be an innovative educational institution. It features a 16″ standing seam, turned down roof system.
Foundation Academy
Jacksonville, FL
This uniquely designed building is home to the Foundation Academy of Jacksonville, FL. It features a vertical leg standing seam roof with PBR wall panels.
Liberty High School
Bristol, FL
The Bulldogs of Liberty High School in Bristol, FL, enjoy over 82,000 square feet in a 15-building campus connected by a number of hips and valleys.
University of Central Florida Rowing Facility
Orlando, FL
Over 18,000 square feet make up the University of Central Florida Intercollegiate Rowing Center on the banks of Lake Pickett in Orlando. The facility houses a traditional boathouse along with the team's clubhouse, training center and locker room.
Colquitt County HS Indoor Practice Facility
Moultrie, GA
​Colquitt County High School's indoor practice facility is over 73,000 square feet and stands 48 feet high from the center of the field to the roof ridge. Located in Moultrie, GA, the 200′ x 375′ clear span building with a 36′ eave height features a standing seam roof and shadow rib wall panels.
Florida State University Indoor Tennis Facility
Tallahassee, FL
Florida State University's indoor tennis facility in Tallahassee was built for training and competition. The building hosts six regulation courts, locker rooms, an athletic training room, an equipment room, an office and a lobby.
Sherwood Elementary
Albany, GA
Sherwood Elementary School, located in Albany, GA, built this very attractive 14,573-square-foot addition utilizing a SuperLok standing seam roof system.
Orangeburg-Calhoun Technical College
Orangeburg, SC
Orangeburg-Calhoun Technical College is located in Orangeburg, SC. This 23,701-square-foot building features a 24-gauge Kynar Double-Lok standing seam roof and both a horizontal and vertical Galvalume 7.2 wall panel mixed with masonry walls.
Day Care Center
Sumter, SC
This project in Sumter, SC, features a BL 216 standing seam roof. Vulcan Steel designed and fabricated this 10,593-square-foot system with valleys, canopies and a high/low condition. The walls were designed to receive brick.
Valwood School
Valdosta, GA
The Valiants enjoy this 17,676-square-foot Vulcan Steel building featuring a BL 216 Roof in Kynar finish. The BL 216 works especially well in valley conditions and the design includes Spandrel beams to support the brick walls. Additionally, artisan panels were used for a clean flat soffit finish.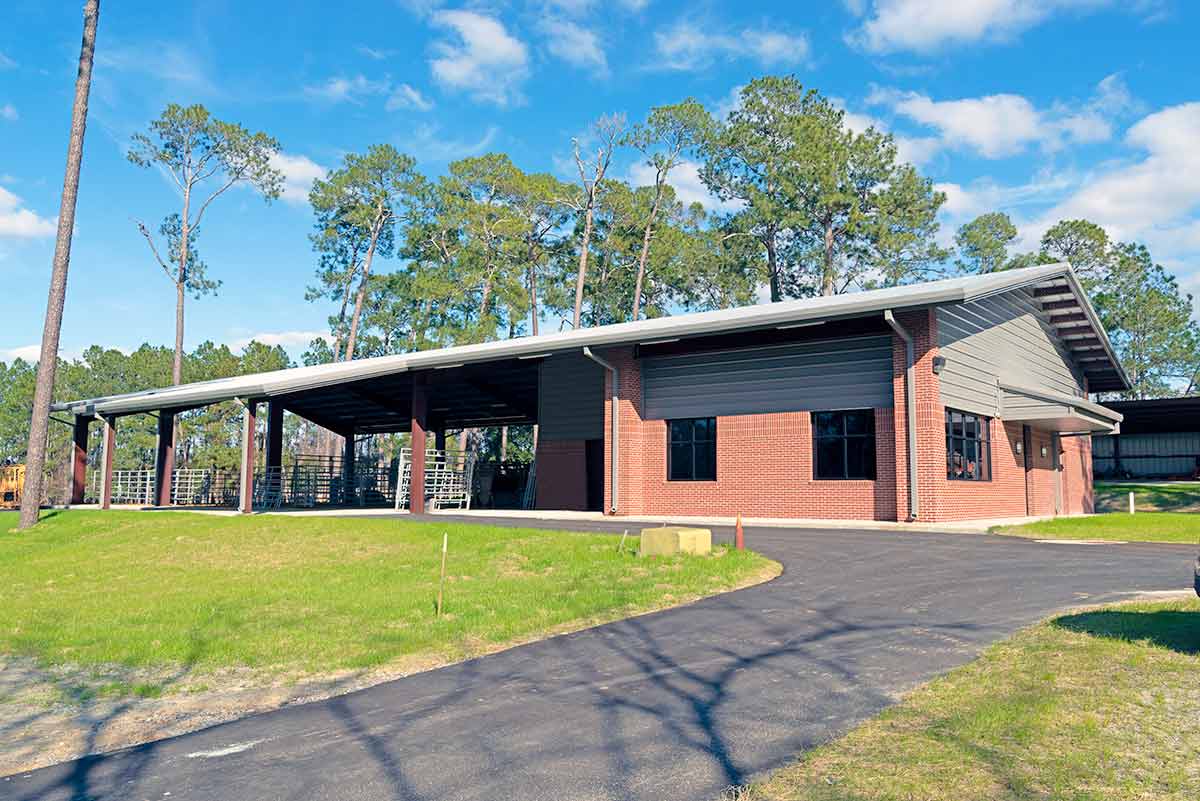 UGA Tifton Campus: College of Veterinary Medicine Large Haul Facility
Tifton, GA
This almost 10,000 square foot UGA Tifton Campus: College of Veterinary Medicine- Large Haul-In Facility serves to enhance students' and researchers' abilities to serve the animal agricultural industry. Comprised of a 24 gauge UD 324 roof and 26 gauge Kynar PBR walls, it is accented with brick and includes 5″ overhang and eave extensions around the building.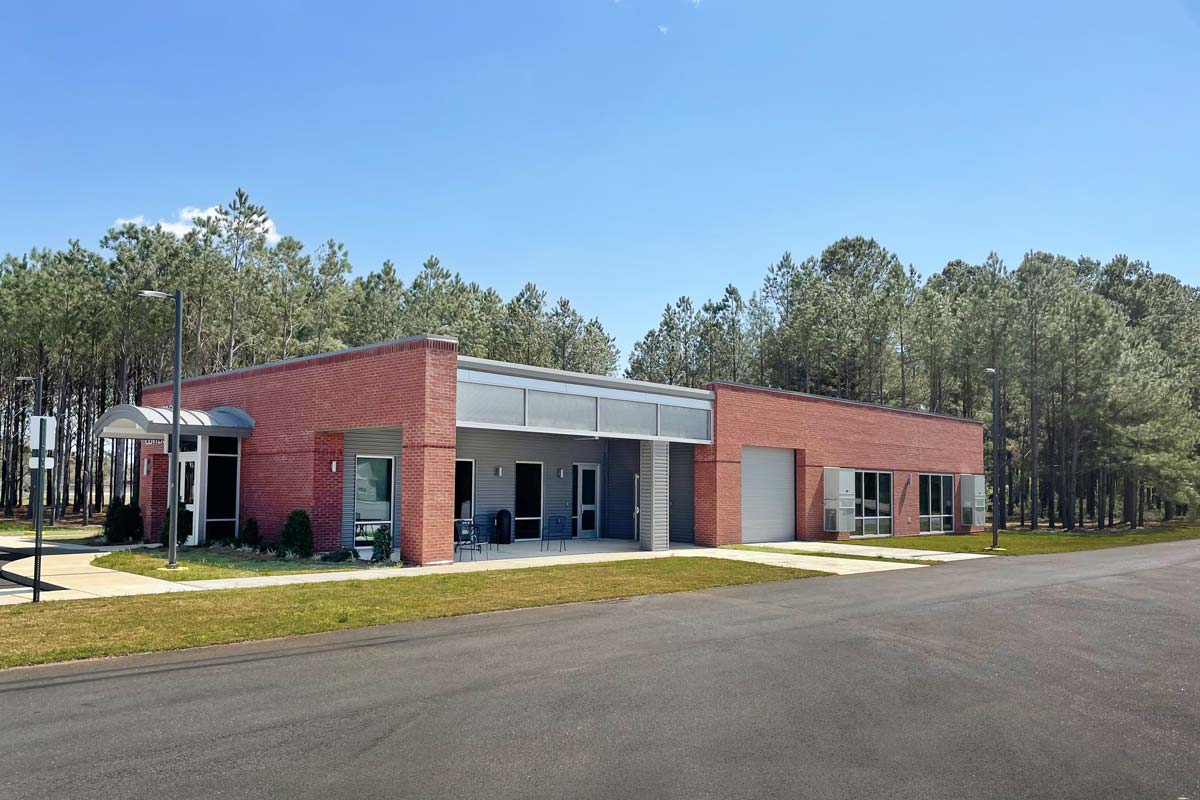 South Georgia Technical College CDL Driving School
Americus, GA
South Georgia Technical College's Commercial Truck Driving program recently opened its new building on the college's campus in Americus, Georgia. This 3900 square foot single slope building features a 24-gauge Kynar, a BL216 roof system, and 24-gauge Kynar 16″ Masterline wall panels all complemented by a brick exterior.