Vulcan Steel Structures offers soffit panels for enclosing the undersides of eaves and canopies. Another available product, liner panels, offers an alternative to traditional inside wall finishes. Vulcan Steel offers 12" – 36″ coverage with exposed or concealed fasteners.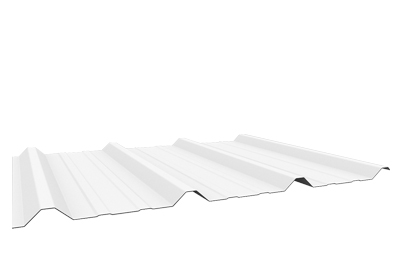 PBR Wall Panel
The PBR wall panel is ideal for commercial, industrial and agricultural applications. It is the most popular wall panel due to its strength, appearance and economic value.
36″-wide coverage
1 1/4″-high ribs spaced 12″ on center
Available in 26 gauge and 24 gauge
Finishes are silicone polyester and Kynar
20-year material warranty available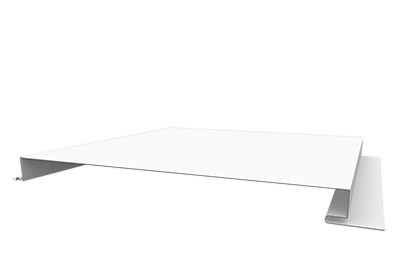 Artisan Panel
The Artisan panel is a great choice for a smooth, clean look. Its 12″ width and concealed fastening system make it a popular soffit panel for architectural applications.
Simple, flush finish
Coverage width – 12″
Concealed fastener
Available in 26 gauge or 24 gauge
Your choice of Standard or Kynar colors
Also available with two intermediate beads if requested