Enterprise-Car-Rental,-Wilmington,-NCSLIDER
GBI,-Thomson,-GA-Pic-1-SLIDERjbh
ACE-Building---11-2021--01SLIDE
SB00020_Residence-Crawfordville-FL_exterior_frontSLIDE
AV00015_Stuart-Jet-Center-Hangar_exterior_wide_frontSLIDE
ED00015_Sherwood-Elementary_exterior_frontSLIDE
Experience You Can Trust
Vulcan Steel Structures, Inc. has grown from a small metal building fabricator/contractor to the largest steel building manufacturer in Georgia and one of the largest privately owned steel building manufacturers in the U.S.  Boasting over 125 employees, the company designs, manufactures and ships more than 1,000 buildings a year and has delivered over 27,000 buildings worldwide. There are good reasons why more than 80% of Vulcan's business comes from repeat customers. It's because of who we are and what we do.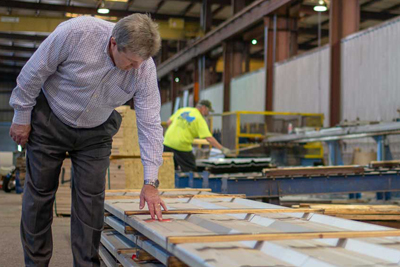 Quality Assurance
"We are a leader in providing quality metal buildings, competitively priced, with service to the customer being second to none."
—Steve Browning, President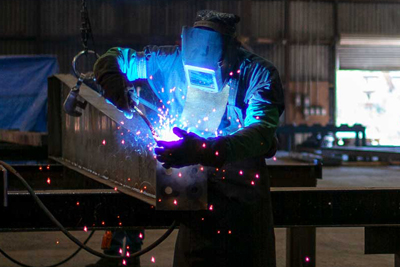 Product Value
"Not only did we provide a unique design, but we also saved our customer a lot of money by converting the original design from structural steel to a pre-engineered building system."
—Jeff Spradley, Executive Vice President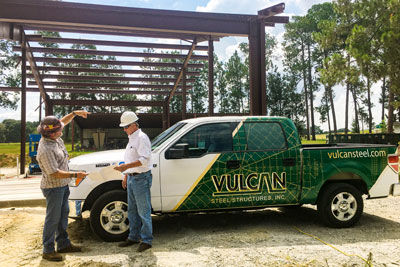 Customer Service
"There's nothing more important than being there for your customer. Communicating constantly with our customers is something that sets us apart."
Jimmy Richardson, Customer Service Manager
Rick Cureton of Emerald Coast Professional Erectors, LLC shares why his company chooses Vulcan Steel Structures as their metal building manufacturer.
Ken Ringe, President of Bayview Construction Services answers the question "What should you look for in a metal building manufacturer?"