This edition of the Vulcan Steel Structures e-newsletter contains:
Welcome from President Steve Browning
News about Vulcan's New Standing Seam Capabilities
Featured Project: Shinhwa Group Auto Parts Facility
Employee Spotlight: Top Salesman Floyd Comerford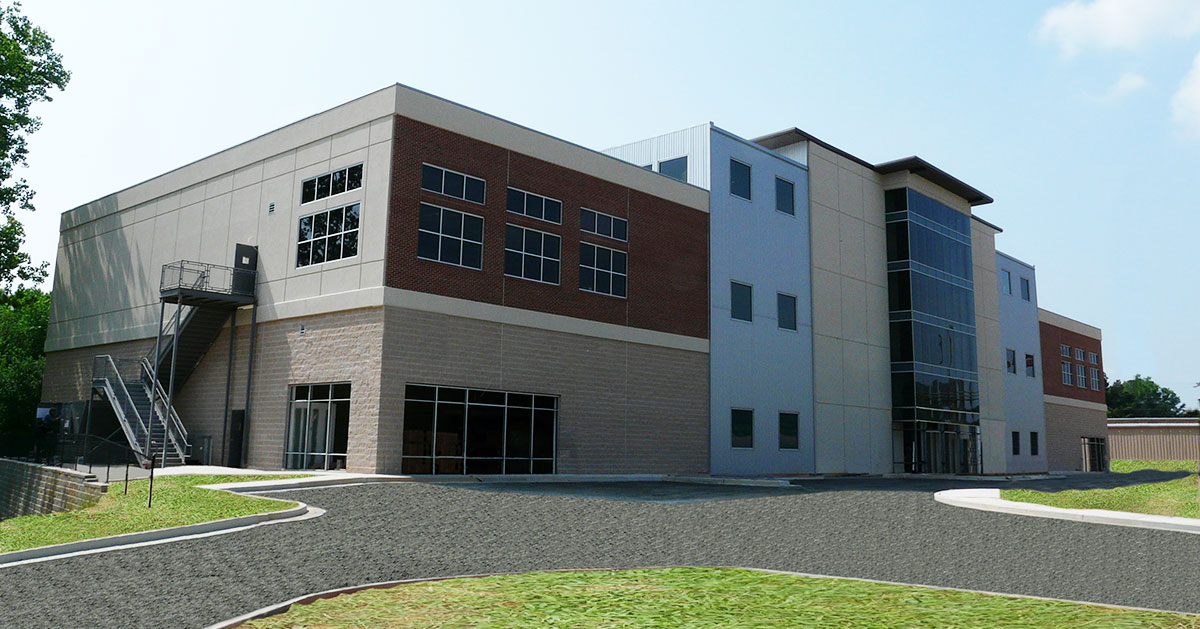 Welcome from the President
Welcome to Vulcan Steel Structures' new monthly newsletter. My hope is that you will find it informative and a nice break from phone calls and other emails.

It's our 35th anniversary this year and to help celebrate we've got some exciting things in the works, including this e-newsletter. We'll be sharing key milestones throughout the year, so stay tuned.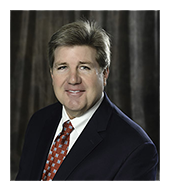 In addition to this newsletter, a great way to keep up with us and the industry is to follow us on LinkedIn and Twitter (@vulcan_steel). I follow a lot of you and enjoy learning how your business is growing.
We're excited to be featured in this month's Who's Who in Building & Construction  magazine and hope you enjoy learning more about our history.

As I sat down to write this note, I reflected on the 35 years that have gone into building Vulcan Steel Structures and the long-standing relationships we enjoy with all of you, our clients and friends. We look forward to continuing to exceed your expectations and delivering a top-notch product to your building sites.
Until next time,
Steve

Vulcan's Standing Seam Capabilities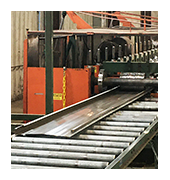 Vulcan Steel Structures is pleased to announce that we now have the capability to roll form our own standing seam panels. This will enable Vulcan Steel to better serve customers by controlling the quality of their product, improving on the serviceability and at the same time keeping customers more competitive. Call your Vulcan Steel representative today to learn more about our new capabilities and how it can improve your projects.
We now can roll form four different types of standing seam panels:
24-gauge 24" trapezoidal standing seam that is snapped down

24-gauge 24" trapezoidal standing seam that is mechanically seamed

24-gauge 16" vertical leg standing seam that is snapped down

24-gauge 16" vertical leg standing seam that is mechanically seamed
Featured Project: Shinhwa Group Auto Parts Manufacturing Facility
Shinhwa Group, an automotive parts manufacturer, is building a manufacturing operation in Auburn, Alabama, to join the region's vibrant auto sector and Vulcan is the steel supplier for the 215,000-square-foot facility.
Alabama Governor Kay Ivey said: "Shinhwa's decision to invest $42 million and create 95 jobs in Auburn is great news for Alabama." Initially, Shinhwa will produce drive shafts for vehicles made by Hyundai Motor Manufacturing Alabama in Montgomery and Kia Motor Manufacturing Georgia, just across the state line in West Point. Shinhwa plans to expand its production in Auburn in the future to provide parts for other car manufacturers.
The video is available via Vulcan's YouTube Channel.
Employee Spotlight
Vulcan Steel Structures is proud to announce our 2019 Top Salesman Award recipient—Floyd Comerford. This award is presented to the top salesperson based on their annual volume of sales. This is the 3rd consecutive year that Floyd has won this prestigious award.
Floyd's drive and work ethics were formed early on while he served his country in the U.S. Army 82nd Airborne Division. But his passion for steel began with an apprenticeship program through the United Brotherhood of Ironworkers. And he got his training as a draftsman, estimator and project manager while working for a construction company.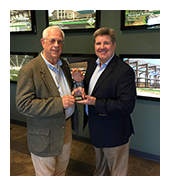 Floyd has 58 years of experience in general construction, structural steel and pre-engineered buildings and he's worn many hats throughout the years, including Draftsman/Checker, Estimator, Project Manager, District and Regional Sales Manager. Floyd was also an owner of his own business. Vulcan Steel Structures has been—and continues to be—proud to call Floyd an employee for the past 20 years. He's been the Manager of Project Services for 17 years, providing top-quality customer service to key accounts as well as contributing his insight to many of the complex structures our company manufactures.
"I enjoy the fact that Vulcan Steel is family owned and gives us the flexibility to take care of customers without jumping through hoops," Floyd says. "I'm proud to have worked for Vulcan all these years and been able to see it grow. We've evolved from mom-and-pop structures to more sophisticated commercial and industrial buildings and some really complex projects, and that is something to be proud of," he adds.
"Floyd brings an incredible amount of working knowledge and experience to his role here at Vulcan Steel. Not only does he mentor other team members, but his contributions to our customers' projects ensure we deliver a top-notch product," says Joel Voelkert, Vice President of Sales and Marketing at Vulcan Steel Structures. When he's not talking steel, Floyd enjoys the three Bs: Bowling, Billiards and Biking.
Call today and discuss your next project with an experienced
Vulcan Steel Structures representative.
1-800-258-3369