This edition of the Vulcan Steel Structures e-newsletter contains:
Welcome from President Steve Browning
Church Executive Article
Featured Project: Discovery Church
Industry Spotlight: Warehouses & Storage Case Study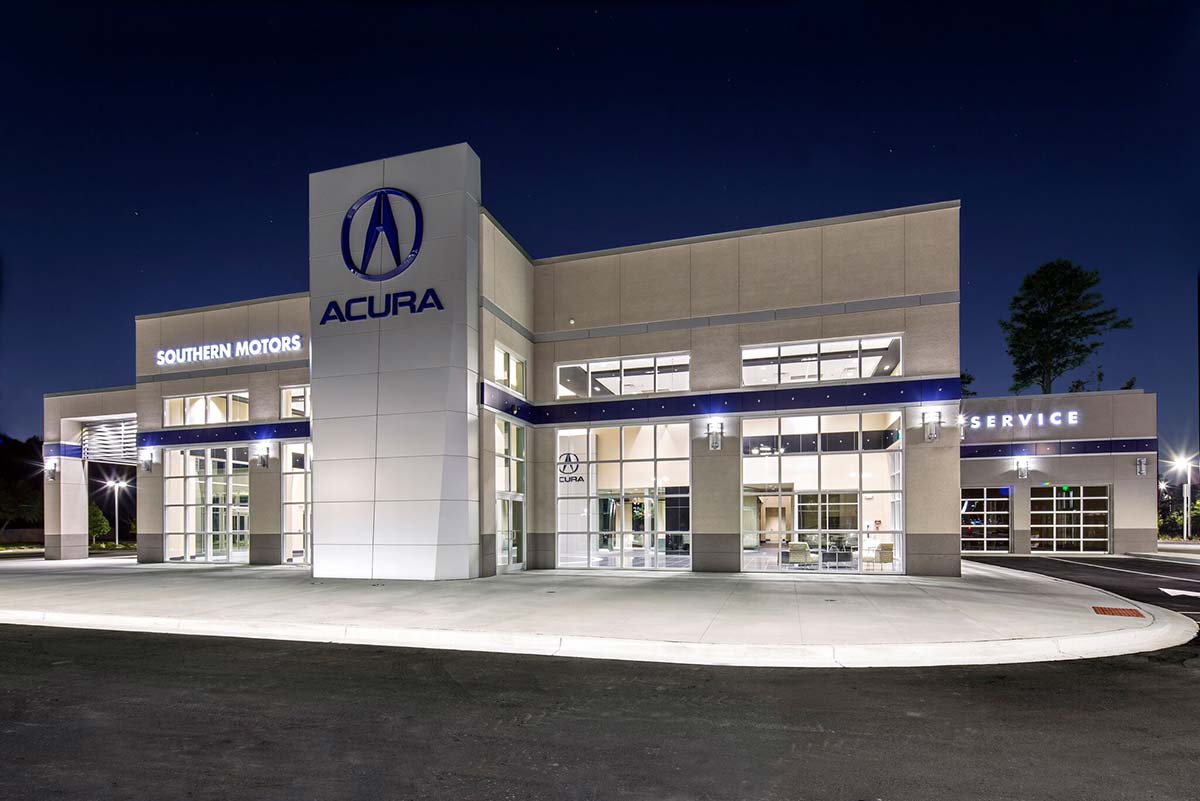 Welcome from the President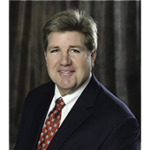 Welcome to Vulcan Steel Structures' August newsletter. I hope your summer has been enjoyable and you are all staying cool – and safe!
We are excited to highlight a new article from Church Executive magazine that focuses on the need for large, flexible spaces in religious facilities these days. Metal buildings happen to fit that need perfectly, and Vulcan's work is noted in the article! Make sure to click on the link below and read the full article.
Speaking of churches, our featured project this month is the Discovery Church in Orlando, Florida. It's an exciting building that Vulcan created to fit inside of an existing strip mall. The specifications for the structure were very demanding as it had to precisely align with the existing mall walls, but the final building worked out quite well and looks amazing.
Finally, we are pleased to present the recent Metal Building Manufacturers Association (MBMA) case study, Warehouses & Storage. Vulcan has manufactured countless buildings that fit in this category and this report shows how metal buildings are an ideal solution for a new warehouse, distribution center or storage facility. Check it out and download your free copy today.
Until next time,
Steve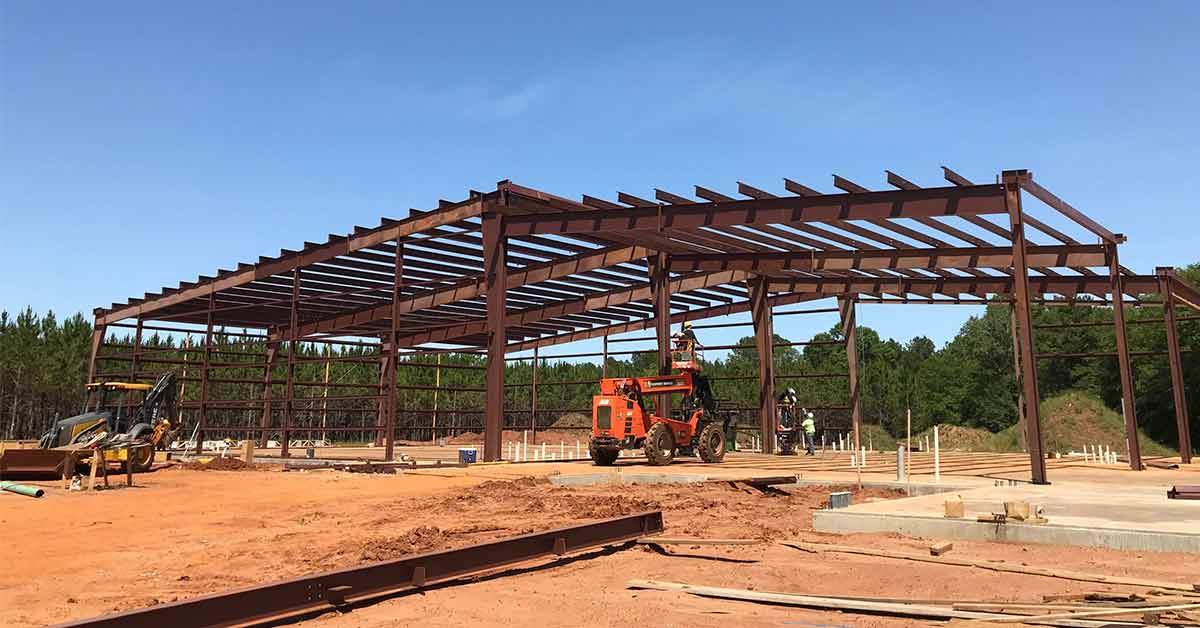 Vulcan Spotlight: Church Design and Construction
Metal buildings have long made an ideal solution for congregations who need cost-effective, flexible buildings and spaces. Vulcan Steel Structures has years of expertise creating and manufacturing churches and church facilities. With the COVID-19 crisis at hand, the need for flexibility and large, open spaces has never been greater.
"Customer communication and information are vital when planning and constructing a new building," adds Joel Voelkert, Vice President, Sales & Marketing for Vulcan. "Our new website gives potential customers the most up-to-date details about our products and services, and the customer contact form on the new site allows us to get a detailed quote back to them in a timely manner."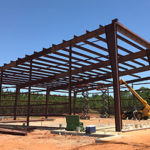 A new article in Church Executive magazine highlights these needs and specifically mentions Vulcan as one company that can help an organization meet them. It looks at the Providence Church in Albany, Georgia, which was highlighted in a previous Vulcan newsletter.
The article quotes Providence's Executive Pastor Brynn Copron:
"Having a multi-functional space where we can spread out is going to be key, and being able to have flexibility at a fraction of the cost is huge," she says. "Right now, we're holding multiple services, live streaming and seating at 40 percent capacity every other row, but having lobby space and room for people to be distanced at their comfort level will be huge."
What's more, Brynn has been confident in the decision to use a metal building, which can be customized on the outside to fit virtually any stylistic preference.
"We wanted our church to be something that is contemporary and reflective of being welcoming and home," she said. "We're real excited to have a building that looks like the church feels."
Click here to read the full article at Church Executive.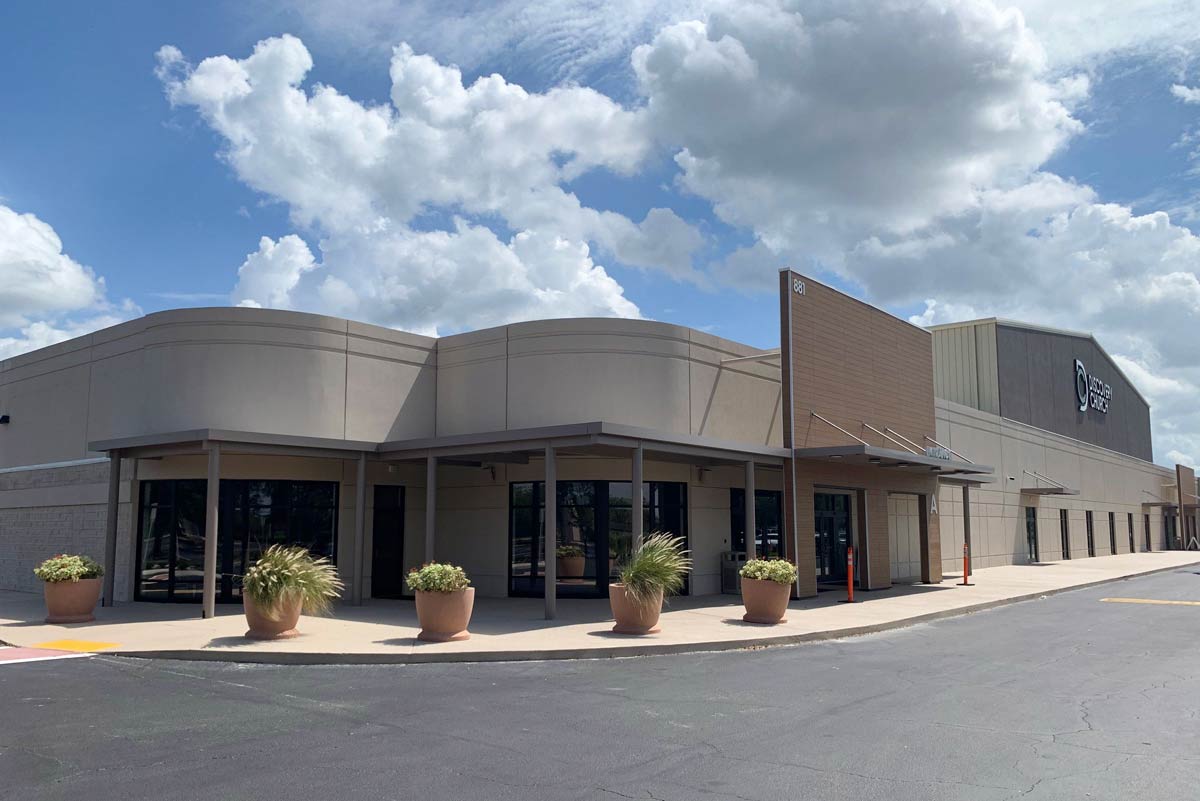 Featured Project: Discovery Church, Orlando, Florida
Have you ever seen a building constructed inside of an existing structure? Well that is exactly what transpired when the Discovery Church of Orlando, Florida, bought a defunct shopping mall.
An existing interior building was deconstructed, and, in its place, an 18,500-square-foot metal building was erected. The experts at Ironrock Commercial Construction, LLC knew they could rely on Vulcan Steel Structures to produce the complicated design with precision.
"This project was unusual in that a portion of the building structure was knocked down in the middle of the existing structure. We had to make sure the new building fit within the exact footprint, and the building supplied by Vulcan fit perfectly," says Justin Sayer of Ironrock.
Some of the key challenges facing Ironrock and Vulcan included the need for spandrel beams to support the existing tilt-up concrete walls as well as the metal framing and wall panels used to support EIFS (Exterior Insulation and Finish Systems), had to align with the existing tilt-walls.
The building boasts a 37-foot eave height and is 45 feet tall at the ridge. Complications did not end with the construction as this building includes a complex web of 40 rigging beams and stub columns to support equipment suspended from the ceiling.
Industry Spotlight
Vulcan Steel Structures is a Building Systems member of the Metal Building Manufacturers Association (MBMA), which serves manufacturers and suppliers as it works to promote the metal building systems industry. As part of its work, the association regularly researches and publishes case studies and white paper reports on various sectors of the metal building industry. MBMA has just released its latest case study, Warehouses & Storage. This report profiles a number of warehouses/distribution centers and storage facilities, all of which are metal buildings.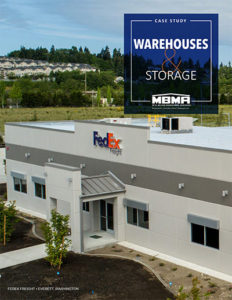 The demand for warehouse and distribution facilities has increased substantially in recent years, with the market segment generating over $43 billion of revenue in 2018, according to Statista.com. The self-storage industry has also grown significantly, from approximately $1 billion in revenue in 2006 to over $5 billion today, with nearly 10% of all U.S. households using self-storage facilities. Metal building systems provide cost-effective, long-lasting, and flexible buildings that can be constructed efficiently and quickly. This case study profiles seven warehouses and distribution facilities and four self-storage centers across the country.
Vulcan Steel has manufactured a large number of warehouses and storage buildings at our plant in Adel. You can view them on our new website, www.vulcansteel.com.
Download and read your free copy of Warehouses and Storage here.
Call today and discuss your next project with an experienced
Vulcan Steel Structures representative.
1-800-258-3369