This edition of the Vulcan Steel Structures e-newsletter contains:
Welcome from President Steve Browning
Featured Project: Young Life Building, Columbus, Georgia
Industry News: Steel Sustainability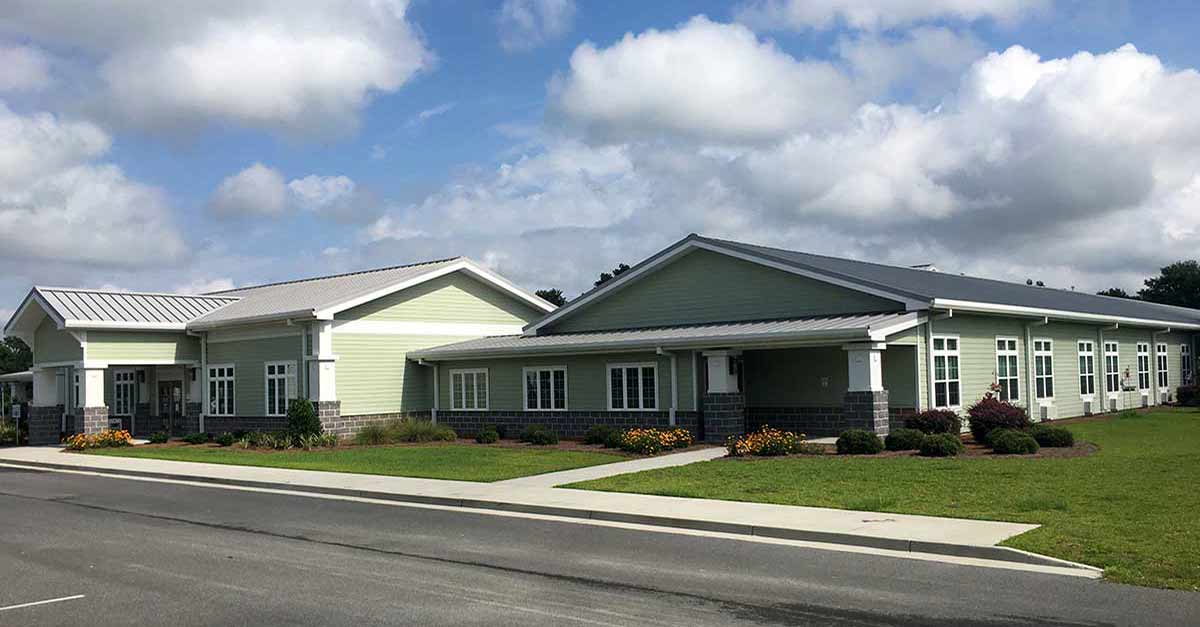 Welcome from the President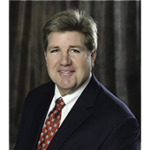 Welcome to Vulcan Steel Structures' October newsletter. I hope you are staying safe and well while enjoying fall sports and weather. I'd like to start out this month's note by delving into steel availability and pricing. Steel is the basis for all we do, so both the price and availability of it are extremely important to us and our customers.
Steel prices in the United States have been rising for the past several months, and prices for some units have not been this high since May 2019. Additionally, lead times for the steel we use have grown and there are some shortages in the broader market, including for Galvalume, a primary material for roofing and wall panels.
These increases are the result of several factors, with increased tariffs being a major one. At the same time, they are a plus for U.S. manufacturers and will, ultimately, boost the industry in this country. Unfortunately, the rise in both prices and lead time does affect what we sell and how long it may take to provide our products. Rest assured, though, that we are working with our suppliers to be able to offer solutions that work for all parties.
We believe that, as we wind down 2020 and move into 2021, prices will steady and supply will catch up to demand. We will continue to offer the best prices we possibly can and ensure that any new orders are delivered in a reasonable timeframe. Please let us know if you have any questions or concerns and we will be happy to work with you.
Our project focus this month is on the new Young Life building in Columbus, Georgia. It's a very attractive home for this group that helps young people grow in life and faith. Have a look and let us know what you think.
We've also included a section on the sustainability of steel, with a link to some fact sheets that compare steel and wood used in construction. Since the primary component of our buildings is steel, we thought it would be informative to show how environmentally advantageous this material really is.
Until next time,
Steve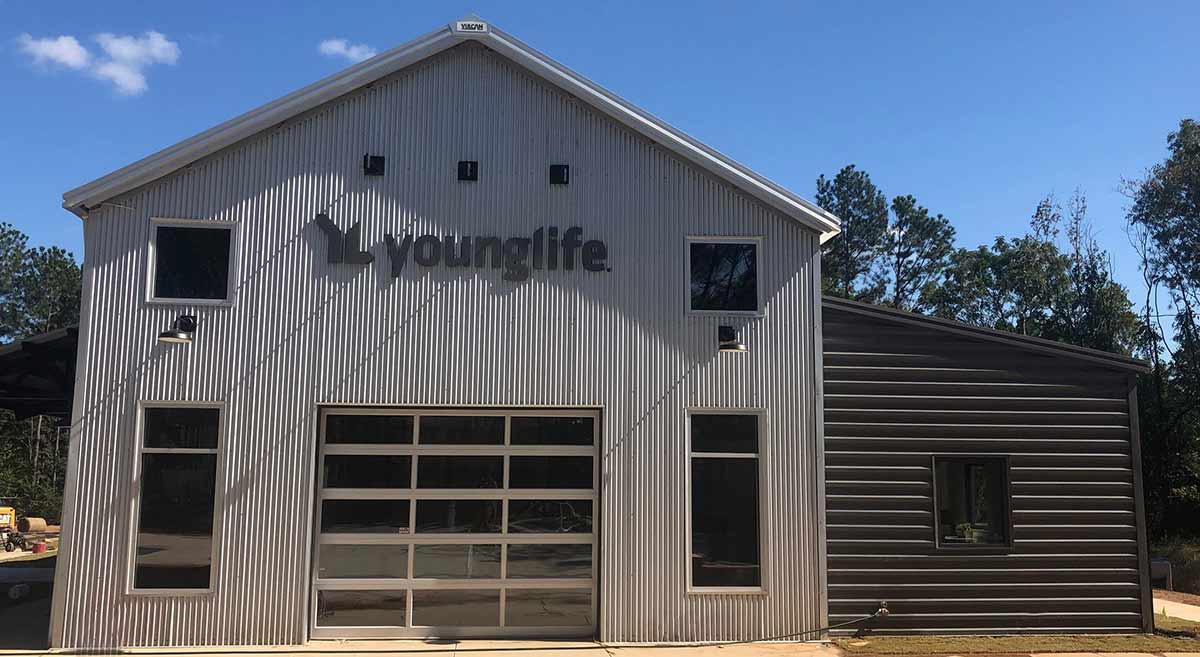 Featured Project: Young Life, Columbus, Georgia
Young Life is a nationwide organization with the mission of "introducing adolescents to Jesus Christ and helping them grow in their faith." The Columbus, Georgia, chapter recently moved into its new home on Sowega Drive, a metal building from Vulcan Steel Structures. In Columbus, Young Life currently offers its ministry in six high schools and six middle schools as well as a YoungLives club at one high school and a learning program. With so much going on in the southwest Georgia community, the chapter needed a ministry hub where it could gather, host events and bring people together from across the city.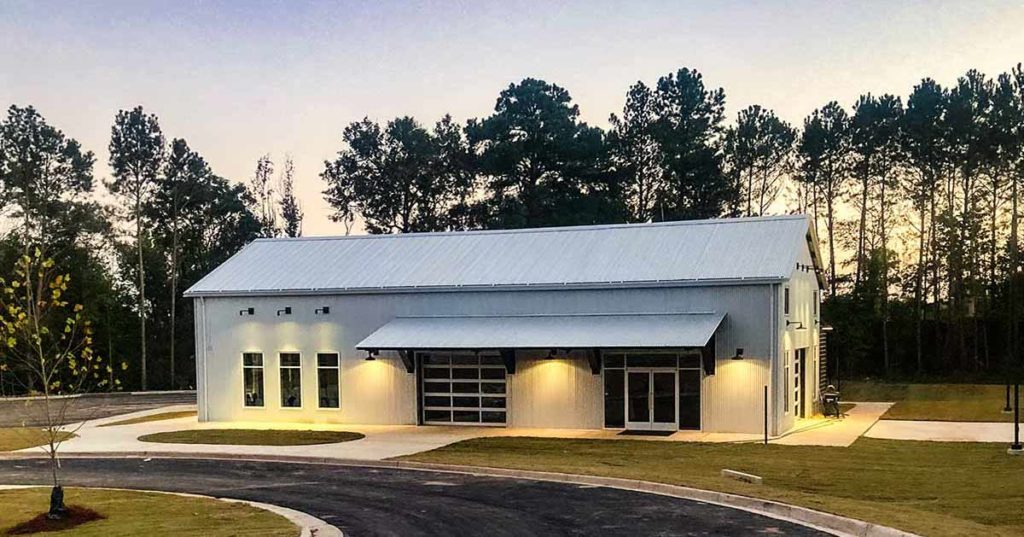 Industry News: Steel Sustainability
Metal buildings are predominantly made of steel. According to the American Iron and Steel Institute and the Steel Recycling Institute, steel is the most recycled material on the planet – more than all other materials combined!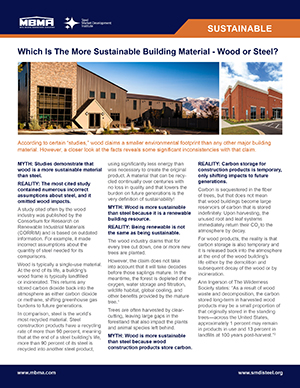 Structural steel produced in North America typically contains 90% or more recycled steel, while steel framing has a minimum of 25% recycled steel. All of the steel used in a metal building is completely recyclable and, due to its inherent durability, can be recycled over and over again with no loss in structural integrity.
As a building material, steel can meet the sustainability requirements in standards such as the International Green Construction Code, and in green building rating systems like the U.S. Green Building Council's Leadership in Energy and Environmental Design (LEED) program, where steel products can help earn points toward LEED v4 certification.
Life cycle assessments (LCAs) have been conducted comparing steel-framed buildings to wood-framed buildings in different parts of the country and have demonstrated that steel buildings can result in lower environmental impacts than functionally equivalent wood buildings. The Metal Building Manufacturers Association (MBMA) and the Steel Market Development Institute (SMDI) have put out several fact sheets comparing the sustainability of steel used in metal buildings to wood. You can download these here.
Call today and discuss your next project with an experienced
Vulcan Steel Structures representative.
1-800-258-3369