This edition of the Vulcan Steel Structures e-newsletter contains:
Welcome from President Steve Browning
Vulcan Employee Spotlight: Chuck Roberts and Danny Morris
Featured Project: Bob Boyte Honda, Moss Point, Mississippi
Industry News: Common Industry Practices Guidebook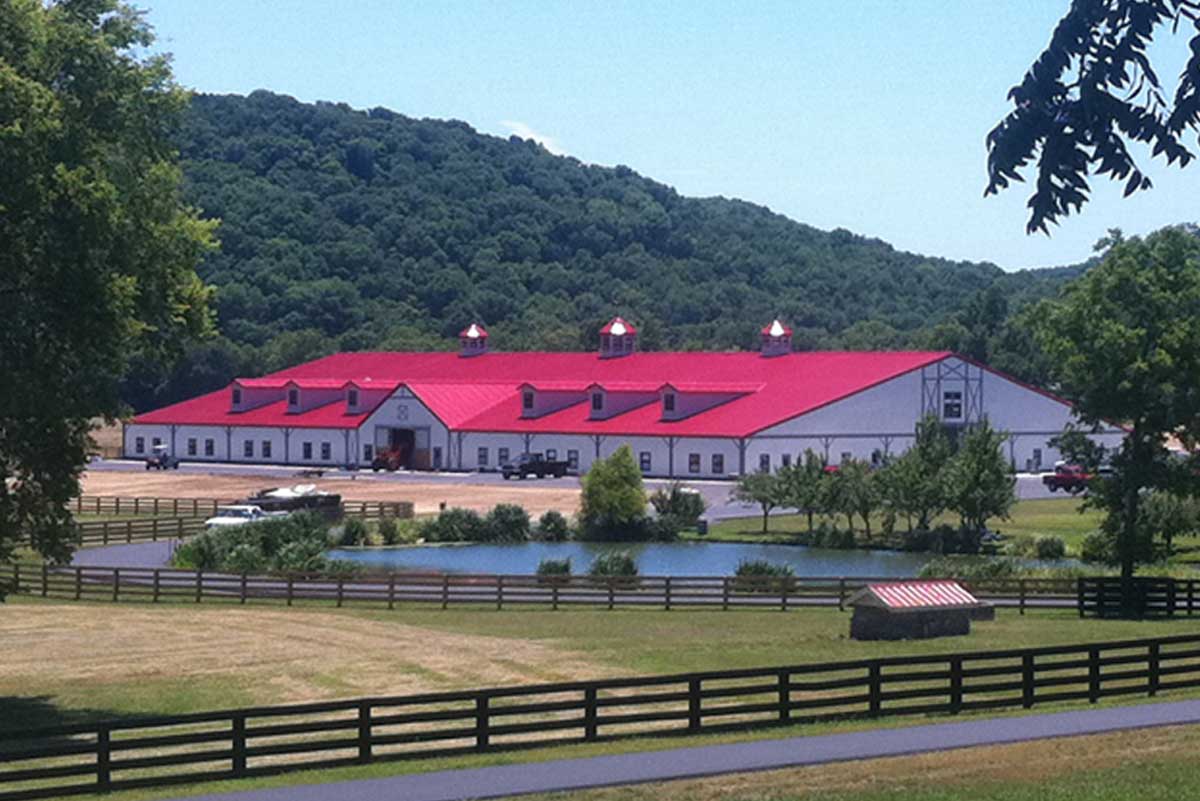 Welcome from the President
Welcome to our February newsletter. Much of the nation has just come through some difficult winter weather with some resulting hardships and I hope this month's edition finds you well.
We continue to grow, not just with our new manufacturing plant lines, but also with new people. This month we are pleased to introduce the newest members of the Vulcan team, Chuck Roberts, business development manager and Danny Morris, senior estimator. Each one has many years of experience in the metal building industry and a strong customer-focused background, and it is with great pleasure that I welcome them to our company.
Our project focus this month is on the new Bob Boyte Honda facility in Moss Point, Mississippi. This beautiful new building houses a second dealership for Bob Boyte, a well-known automotive dealer in the state. Have a look and let us know if we can create something special like this for your dealership.
Lastly, in the Industry Perspectives section we offer a look at MBMA's Common Industry Practices guidebook. This free, 33-page booklet contains a summary of the common practices and the responsibilities of the parties involved in purchasing, designing, manufacturing and erecting a metal building. It may be useful for you or your company and it's free!
Until next time,
Steve
Vulcan Employee Spotlight: Chuck Roberts and Danny Morris
This month we are highlighting two of Vulcan's newest team members, Chuck Roberts and Danny Morris. Roberts comes aboard as business development manager, a role that allows him to be directly involved in shaping the company's sales strategy and producing the project estimates. He is excited to work with Vulcan's management team and was attracted to the company's focus and the work ethic of the team. "I'm able to use my sales and estimating experience in this role," he says, "and I've been given the freedom to pursue new opportunities to increase business for our company."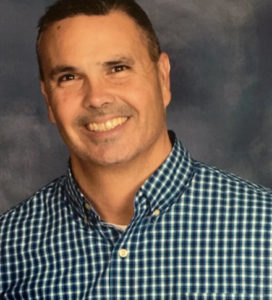 The business development manager will work with existing customers while also developing relationships with new ones. "Our team looks at every available option to meet the customer's needs and they aggressively pursue every avenue to get it done for our customers," Roberts notes.
Outside of work Roberts likes to go to the gym and participate in high-intensity interval training, or HIIT. He also enjoys spending time with friends, visiting the beach or lake, and also playing the occasional round of golf. He has one daughter, a senior in high school, who plans to attend Troy University in the fall.
Morris, a 27-year metal building industry veteran, was drawn to Vulcan by its work atmosphere and the ability to work independently as a trusted team member. As senior estimator he will provide accurate and economical solutions to projects using customer plans and specifications.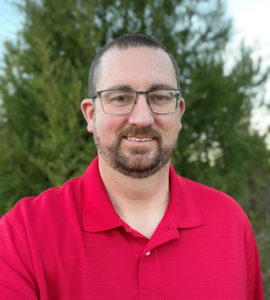 In that role he makes sure to view the customer's project from a 'finished product' standpoint so he can alleviate any potential pitfalls or conflicts that may not be obvious at first glance. "Once I have the layout nailed down," he says, "I work to ensure that we have the most economical design solution, thus the best possible pricing for the complete scope of work."
After just a short time on the job at Vulcan, he notes: "It's refreshing to work for a company that is large enough to handle any project while remaining small enough to feel like we're all family."
Morris likes to spend his free time working outside and in his shop. He and his wife, Michele, have been married for 23 years. Their daughter, Maranda, and son-in-law, Zac, live next door with the Morris' grandson, Lincoln.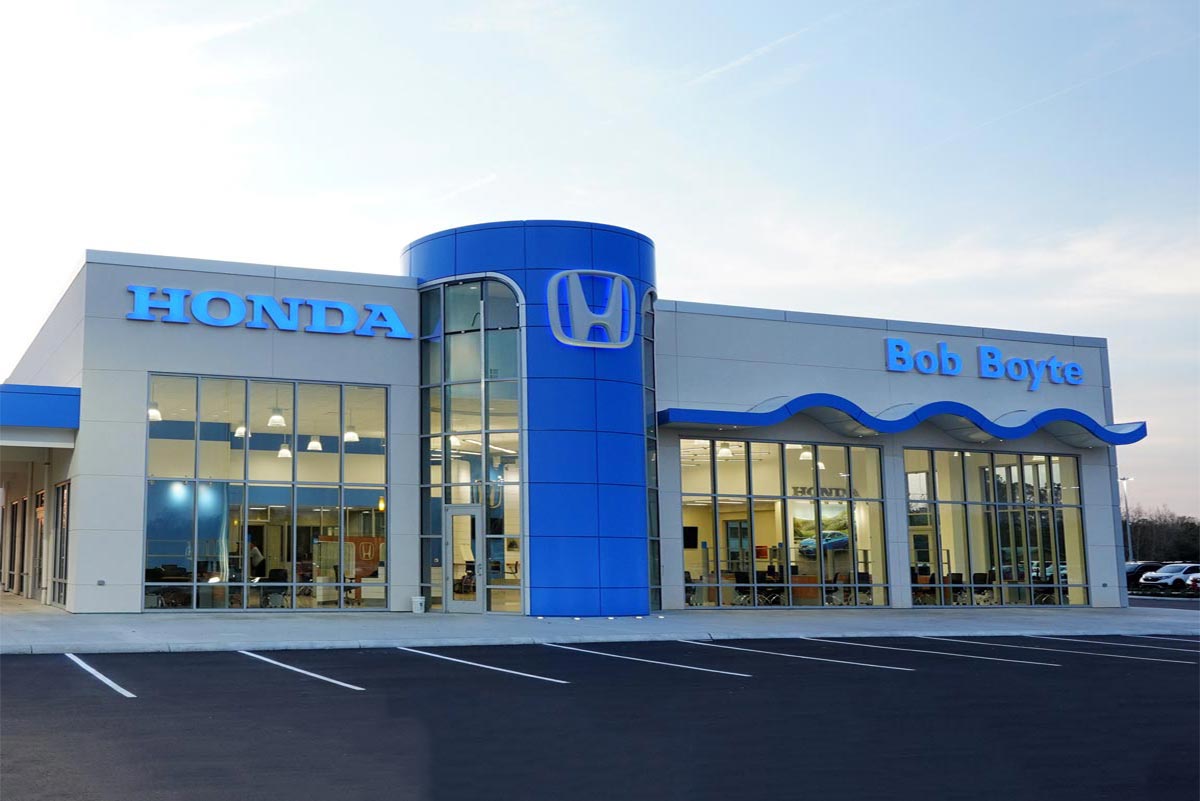 Featured Project: Bob Boyte Honda, Moss Point, Mississippi
Since opening its showroom in Brandon, Mississippi, in 2005, Bob Boyte Honda has won the Honda President's Award 13 years in a row – the first dealership ever to achieve this impressive feat! The company has become such a popular Honda dealer in the state that it decided to expand with a new location near the Gulf Coast with a beautiful new building provided by Vulcan Steel Structures.
The recently-opened Bob Boyte dealership in Moss Point features a 26,788-square-foot metal building. Customers are greeted in a brightly lit showroom highlighting the newest Honda models. The building also has sales and support offices as well as a parts and service center with multiple drive-through and full-service bays. With the new location now open, Bob Boyte offers its award-winning sales and service in southern Mississippi!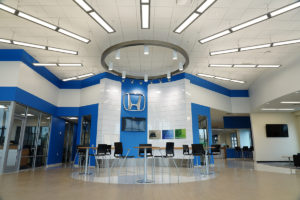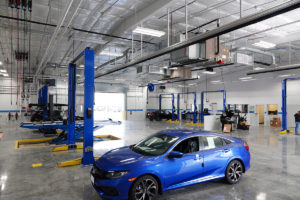 Industry News: Common Industry Practices Guidebook
Common Industry Practices, a new guidebook published by the Metal Building Manufacturers Association (MBMA), is now available and is a great resource for anyone who works with metal buildings or is interested in purchasing this popular building type. This free publication provides an overview of standard practices for architects, engineers, owners, builders and manufacturers involved in metal building design and construction.
"The metal building industry has developed a set of standard practices over time that have become traditional in the building process," says Tony Bouquot, MBMA general manager. "It's important for everyone who works with a metal building to understand what these practices are and determine what their role should be. MBMA's new guide is a good place to start when someone is looking to purchase or construct a metal building."
Common Industry Practices is also intended to serve as a general checklist to assist with preparing the necessary documents that govern the metal building design and construction process.
The guidebook consists of the following nine sections: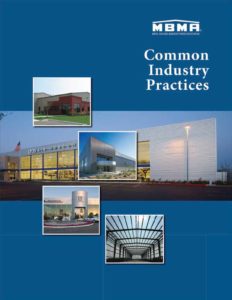 Introduction
Sale of a Metal Building System
Design of a Metal Building System
Materials and Fabrication
Delivery and Receipt
Erection and Other Field Work
Insurance
General
Fabrication Tolerances
Get your free copy of Common Industry Practices here.
Call today and discuss your next project with an experienced
Vulcan Steel Structures representative.
1-800-258-3369