This edition of the Vulcan Steel Structures e-newsletter contains:
Welcome from President Steve Browning
Vulcan News: Agricultural Buildings
Featured Project: Ronny's Car Wash
Industry News: MBMA Celebrates 65 Years!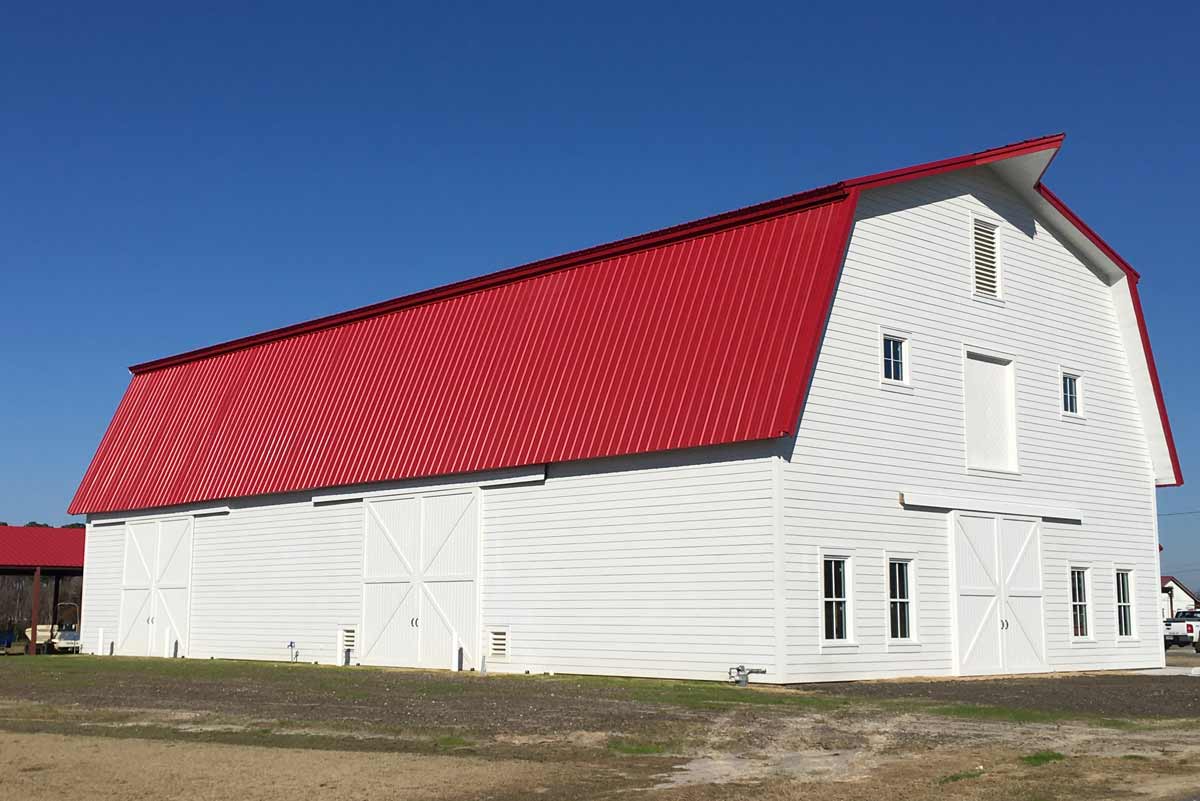 Welcome from the President
Happy April! As the days get longer and flowers continue to bloom, I hope everyone is enjoying the spring wherever you may be.
Over the years Vulcan has produced many agricultural buildings, from small equipment sheds to stunning riding arenas and stables. An article in Metal Construction News magazine dives into what makes metal buildings ideal for farm and ranch structures. Have a look and give us a call when you need a new building on your property.
This month we take a look at a unique building that we produced for Ronny's Car Wash, a chain of car-care facilities along the Florida- Alabama Gulf Coast. The newest Ronny's is in Fort Walton Beach, Florida, and is an eye-catching building! If you're in the area and need a car wash, make sure to stop by and admire the structure while getting your car as clean as can be.
We are pleased to celebrate the Metal Building Manufacturers Association's (MBMA's) 65th anniversary in 2021. The association is driven by the work of its volunteers and numerous Vulcan representatives have given their time over the years to help MBMA lead the metal building systems industry to where it is today. I am honored that I had the opportunity to serve as its chair in 2020 and this year as its past chair. Congratulations on 65 years of industry leadership!
Until next time,
Steve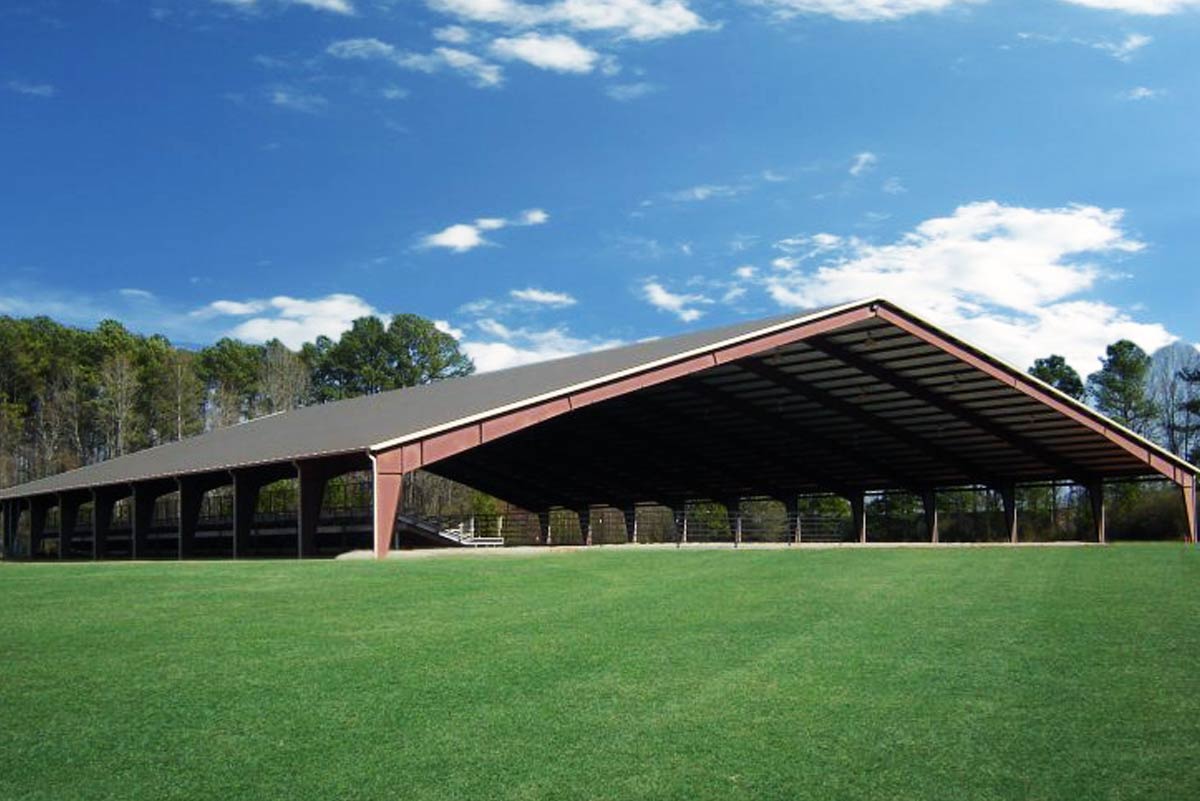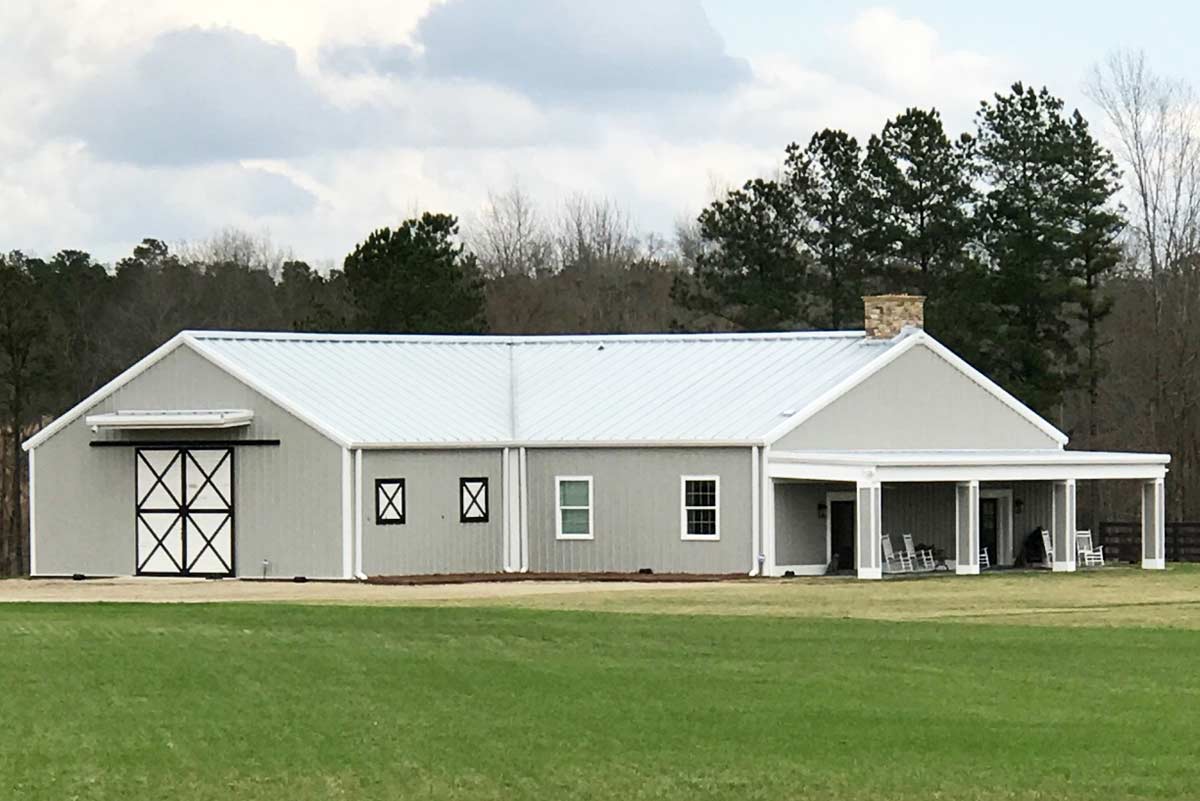 Vulcan News: Agricultural Buildings
Metal buildings are an excellent solution for agricultural uses on any size farm or property. From 1,500-square-foot equipment sheds to 50,000-square-foot cattle barns, there is a solution in metal that will be durable and virtually maintenance-free for its lifetime. Vulcan has constructed many agricultural buildings over its history and you can see some of them shown here in our e-newsletter and on our website.
A recent article in Metal Construction News magazine, by senior editor Mark Robins, highlights the benefits and uses of metal buildings for farms and ranches. From the article:
"Metal building systems provide large clear-spans, produce column-free interiors with uninterrupted floor space and open, adaptable floor plans and excel at supporting the functions in an agricultural environment. They are quick to build, virtually maintenance free, energy saving, long lasting and able to withstand harsh elements. For these reasons metal building systems along with metal wall and roofing are helping grow, change and evolve the agricultural building industry."
Read the complete article here and contact us when you need a new farm building.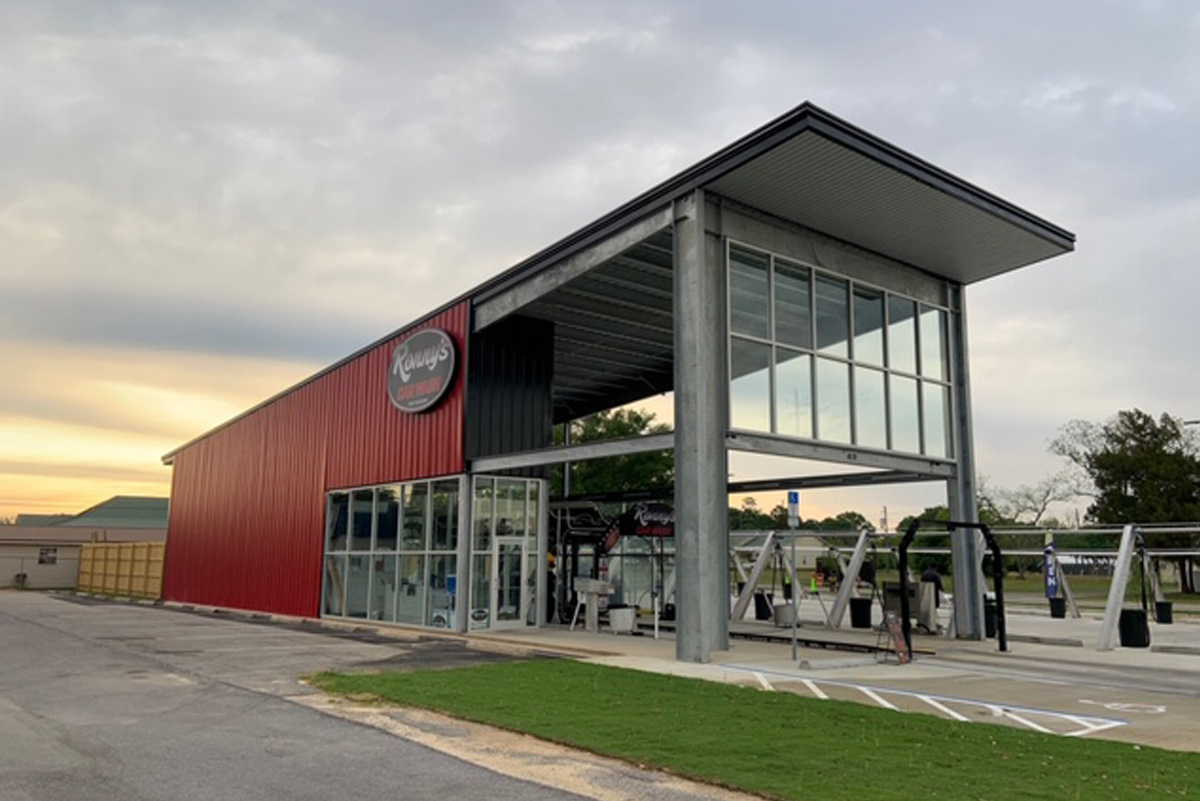 Featured Project: Ronny's Car Wash
Ronny's Car Wash has six locations along the Florida and Alabama Gulf Coast with several more on the way. They are open seven days a week and offer a number of packages to get your car clean, from a basic wash-rinse-dry to a supreme wash with waxing, a storm shield and shammy dry, all at reasonable rates.
The newest Ronny's is located in Fort Walton Beach, Florida, and features a metal building from Vulcan Steel Structures. The 3,000-square-foot structure is a unique blend of glass and metal that is good-looking and practical. It consists of a 26-gauge Galvalume PBR roof, 24-gauge Kynar reverse-rolled PBR walls and also includes several end wall canopies. Its eye-catching design attracts drivers in from the road and offers a great view of cars being washed.
For more information on Ronny's Car Wash, visit them here.
Industry News: MBMA Celebrates 65 Years!
Vulcan is a longstanding member of the Metal Building Manufacturers Association (MBMA) and is excited to celebrate the association's 65th anniversary in 2021. MBMA was founded in 1956 and serves manufacturers and suppliers in the metal building systems industry by undertaking extensive technical research, promoting educational initiatives, publishing industry manuals and guidebooks, administering safety awareness programs, assisting code development and much more.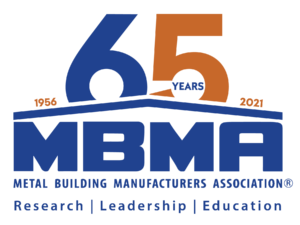 This week the MBMA is holding its annual spring meeting alongside the Metal Building Contractors and Erectors Association (MBCEA) annual conference. Both events will be virtual this year, but MBMA meeting participants will get to show off the MBMA 65th anniversary lapel pin with the special logo at the right.
MBMA's website (www.mbma.com) has a complete history of both the association and the metal building industry, as well detailed information about metal building systems and their many uses. There are also many free resources available for download, and additional manuals and publications for purchase at www.mbmamanual.com. The MBMA blog, blog.mbma.com, provides the most current research and new ideas to propel the industry. Congratulations to MBMA on 65 years!
Call today and discuss your next project with an experienced
Vulcan Steel Structures representative.
1-800-258-3369