This edition of the Vulcan Steel Structures e-newsletter contains: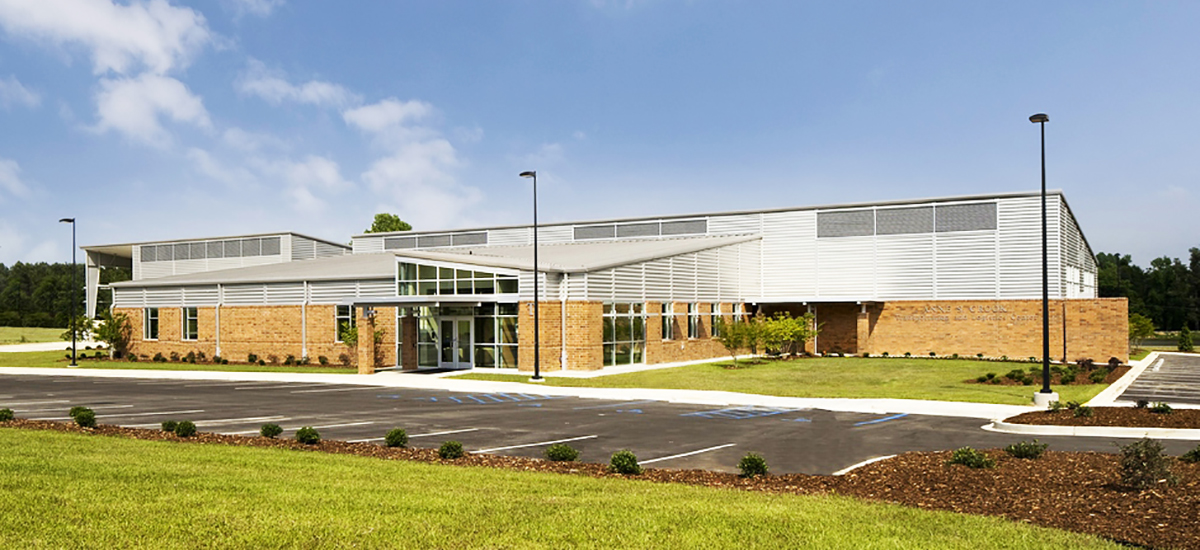 Welcome from the President
As Memorial Day approaches, it's hard to believe summer is just a few weeks away! I hope you are staying as busy as we are as we move into the warmer part of the year.
Things are hopping here at our plant in Adel and we've got a lot to share with you. Our sales folks have been busy lining up a host of new projects that will keep the manufacturing plant very busy throughout the rest of the year. You can see some of the big projects on tap in the Vulcan News section below.
The project focus this month takes us to the Florida Gulf Coast and Cuzins' Vehicle Storage. Cuzins' already has four storage facilities up and running and is building a new one in Largo. This location has 12(!) metal buildings from Vulcan under construction – see what they look like as they go up.
And finally, Vulcan received a safety award at the recent Metal Building Manufacturers Association (MBMA) Virtual Spring Meeting. We take pride in our safety culture and it's nice to be recognized for the work we do – read more about it in the Industry News section. With all that's going on right now, safety is more important than ever!
Until next time,
Steve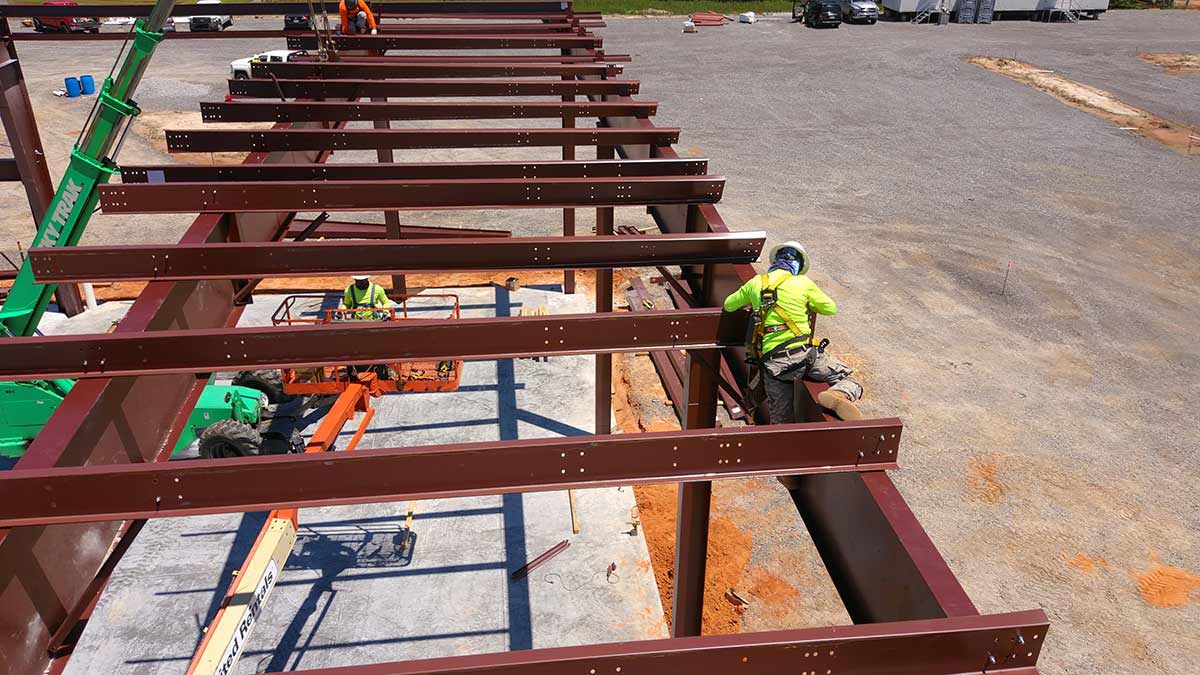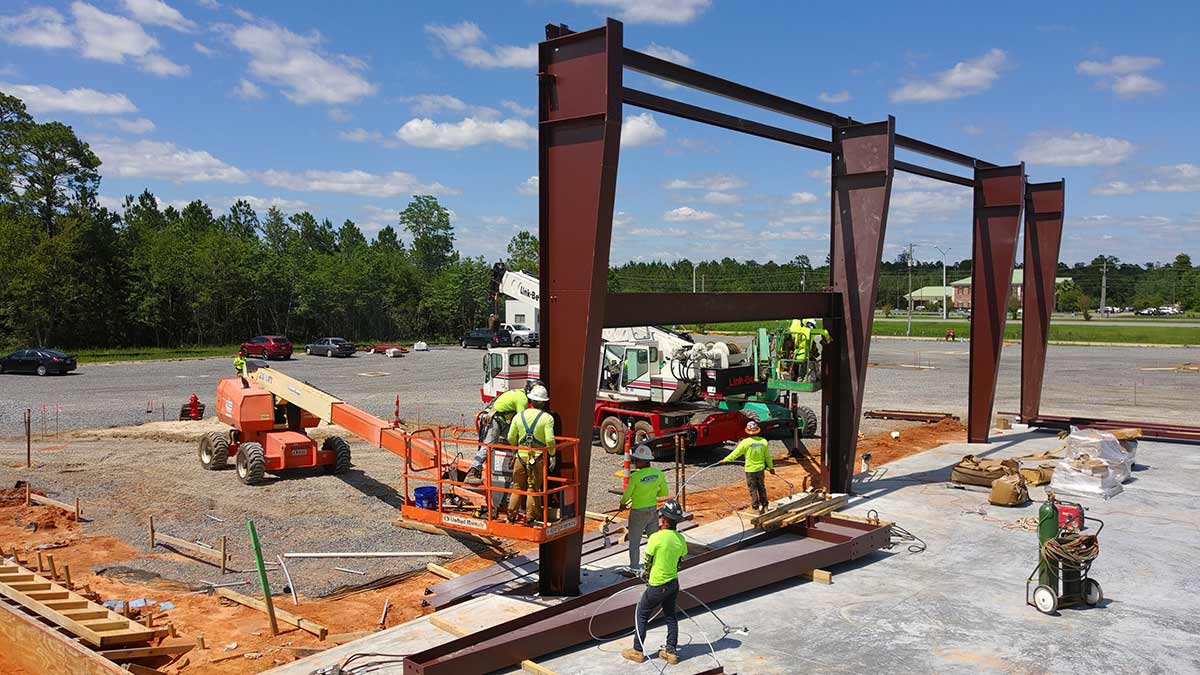 Vulcan News: Major Projects Underway
As we move into the summer, things are busy at Vulcan's plant in Adel, Georgia. There are a number of major projects in all shapes and sizes now in production and in the works for the coming months. Here's a look at a few of them:
Domtar Corporation's 202,000-square-foot addition to its Engineered Absorbent Materials (EAM) manufacturing facility in Jesup, GA. Read a press release about this expansion here.
FR Real Estate, LLC's new 39,500-square-foot office, warehouse and distribution building in Suwanee, GA.
Maverick Boats' 106,000-square-foot addition to its manufacturing facility in Fort Pierce, FL.
A 40,500-square-foot office and warehouse project for the Bush Business Park in Grain Valley, MO.
Shinhung Global USA 's 87,500-square-foot logistics and distribution warehouse in Clarksville, TN.
A 70,000-square-foot waste management recycling and transfer facility for DMG in Tampa, FL.
Check Vulcan's Facebook page to see more as these amazing buildings take shape this summer and into the fall.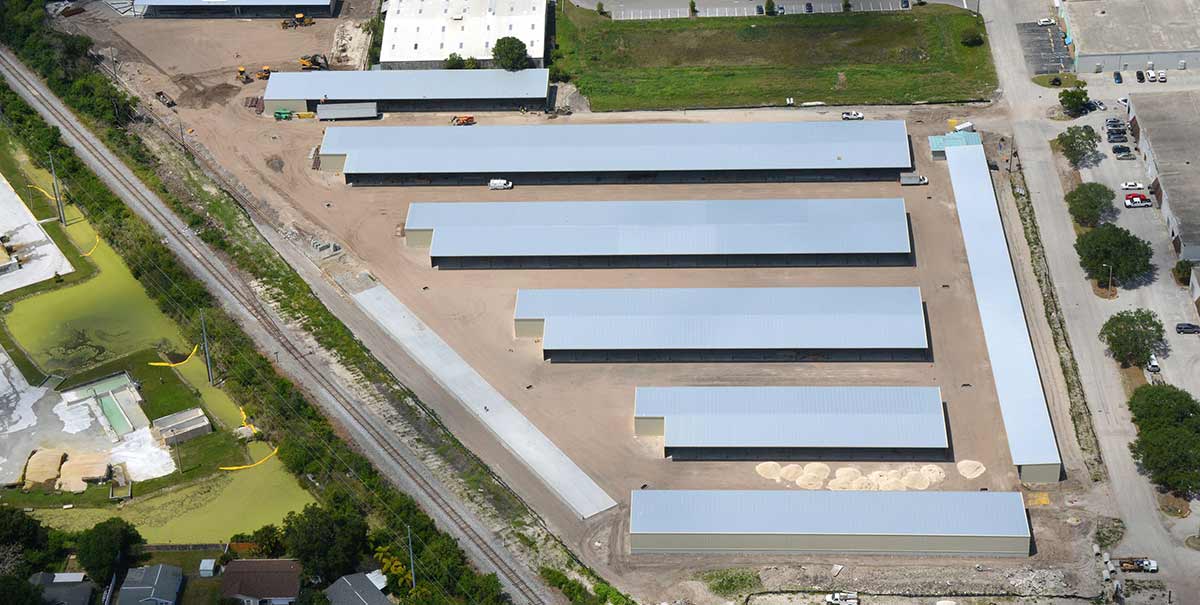 Featured Project: Cuzins' Vehicle Storage
Cuzins' Vehicle Storage provides covered storage and protection for automobiles, boats and recreational vehicles with three existing locations in Fort Myers and one in Bonita Springs along the Florida Gulf Coast. The company's newest facility is coming soon to Largo and will have 12 buildings, all manufactured by Vulcan. These metal buildings will protect vehicles of all sizes and shapes from the often-ferocious Florida weather.
The new buildings rising in Largo encompass a total of 168,074 square feet and will use 26-gauge standard color PBR walls with 26-gauge Galvalume PBR roofs. The facility is on target to open this summer. Get more information about Cuzins' Vehicle Storage here: https://cuzinsvehiclestorage.com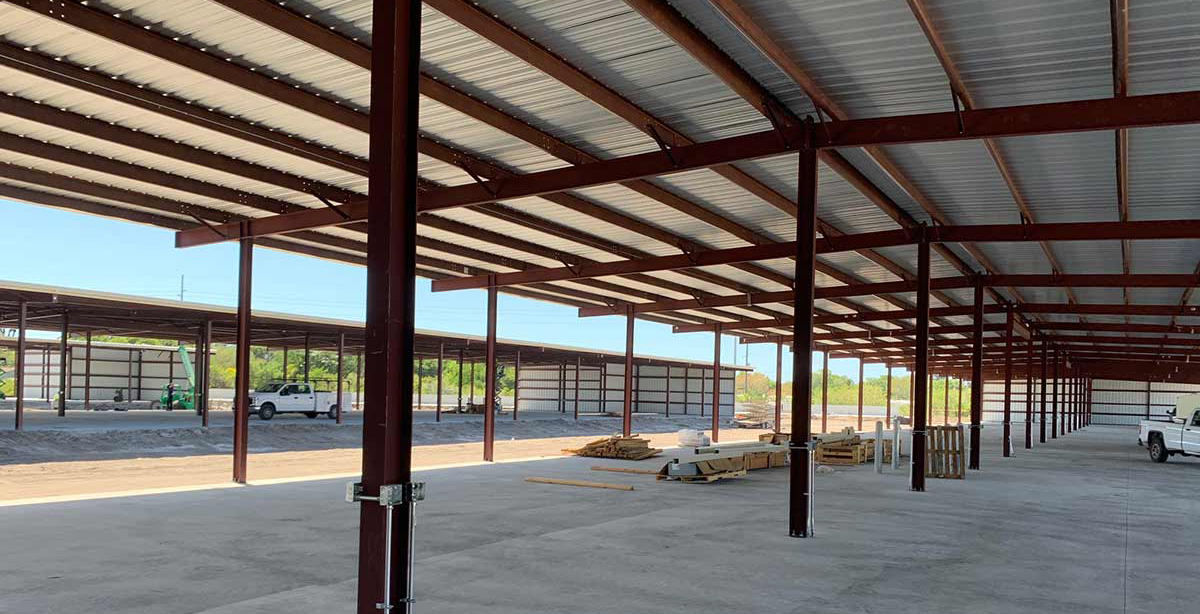 Industry News: MBMA Safety Award
At the recent Metal Building Manufacturers Association (MBMA) Spring Meeting, held virtually, Vulcan Steel Structures was awarded a Safety Performance Award for the year 2020. This award goes to those MBMA member companies that have an incident rate for the entire year less than half the OSHA-reported average for the North American Industry Classification System (NAICS) Code 332311 (prefabricated metal building and component manufacturing). Vulcan is committed to safety throughout its workforce and this award shows that the company is living up to that commitment.
MBMA is a leader in advocating for robust safety programs throughout the metal building systems industry. Its safety awards program was established to highlight those companies and facilities that exceed expectations. "Our members are dedicated to ensuring the well-being of each person who works in the industry and to making it a healthy and safe place to work," says MBMA General Manager Tony Bouquot. "The benefits from effective safety initiatives include boosting employee morale, improving operations, and mitigating insurance risks and exposure to OSHA audits."
"We are honored to receive this award from MBMA," says Steve Browning, Vulcan's president and CEO. "Safety is particularly important at Vulcan and we strive to have a safe workplace. This award is just one indication of our strong commitment to safety and our work culture."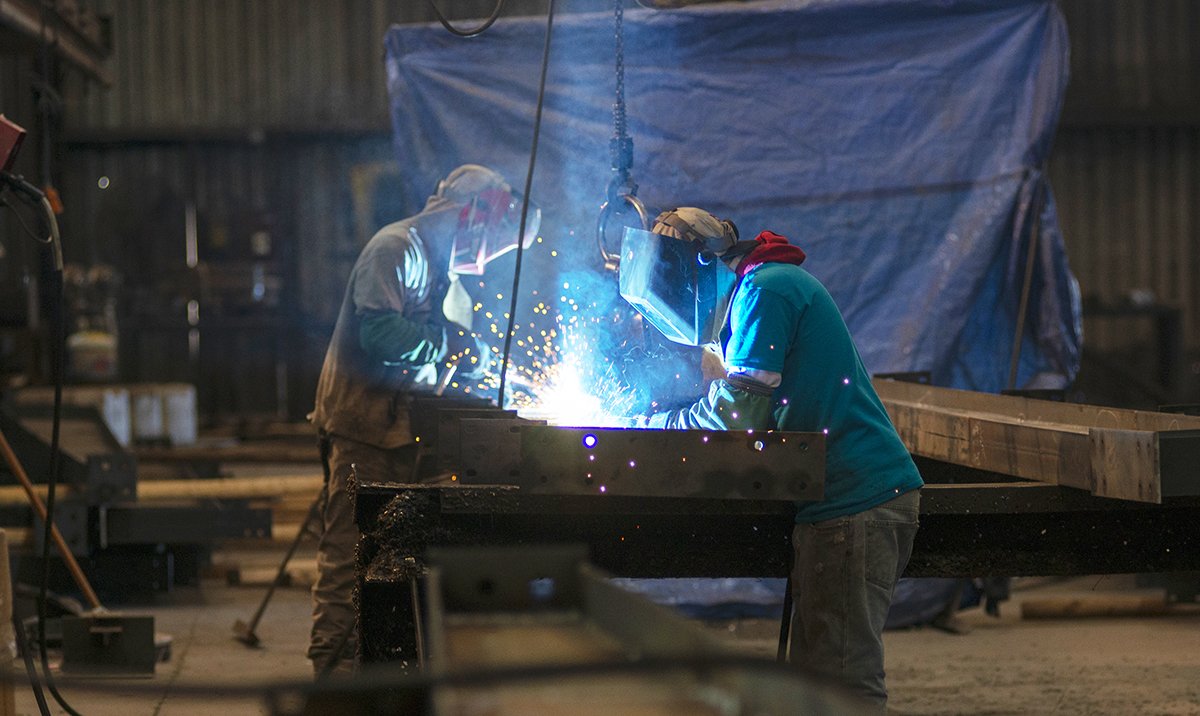 Call today and discuss your next project with an experienced
Vulcan Steel Structures representative.
1-800-258-3369