This edition of the Vulcan Steel Structures e-newsletter contains: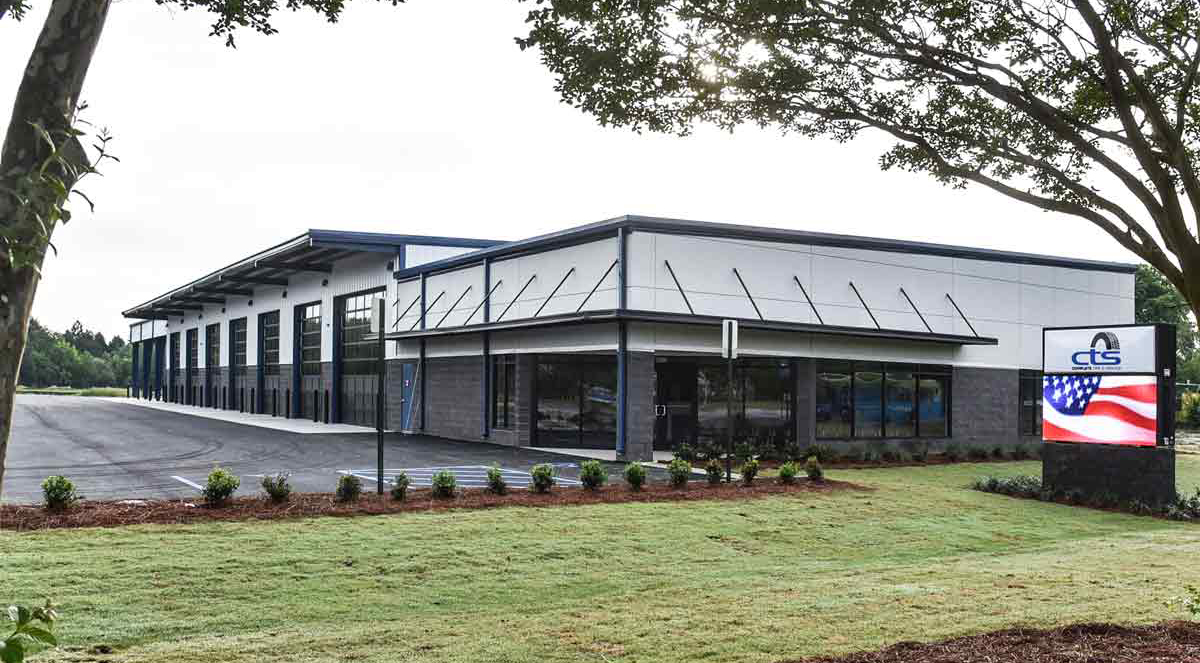 Welcome from the President
Welcome to summer! I hope everyone enjoyed the holiday weekend, and there is plenty happening here in South Georgia!
Last month we highlighted all the projects that we've got in the pipeline. With so much work on our end, we need qualified workers to get it all done and have a number of job openings. If you or someone you know has experience in the positions below and wants to work for a great company, stop by or give us a call.
For our project highlight, we have two identical facilities under construction in the Florida Panhandle by Zac Building Group. These buildings will be used as offices with warehouse space and are great examples of the versatility of metal buildings.
And finally, the Metal Building Manufacturers Association (MBMA) is holding its first-ever student design competition. This fascinating contest is for architecture, engineering or design students to create an elementary school building and offers $15,000 in prizes! See the details below and click on the link for additional information.
​Until next time,
Steve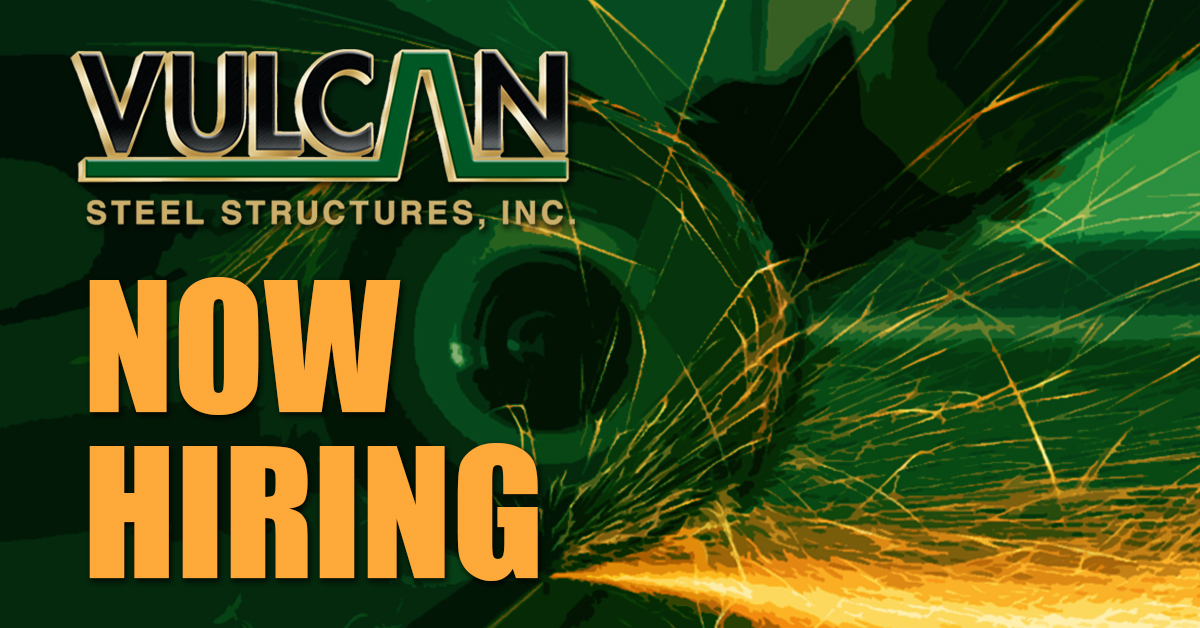 Vulcan News: We're Hiring
Vulcan Steel Structures has a number of projects scheduled and needs qualified workers to make it all happen! This is a great opportunity to work for an industry leader that offers stability with competitive pay and benefits in Adel, GA.
Vulcan is hiring for the following positions:
Welders
Plate line operators
Plasma operator
Roll form operators
Trim shop workers
Loaders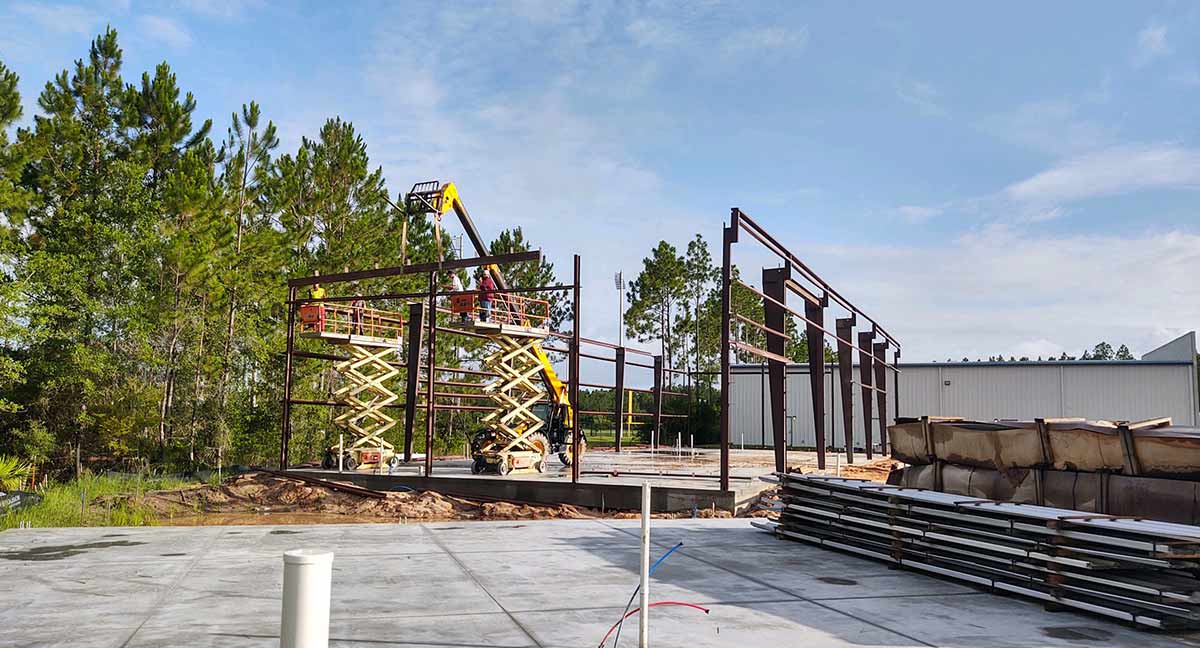 Featured Project: Zac Building Group
This month we have two new structures that are under construction for the Zac Building Group in Santa Rosa Beach along the Florida Panhandle coast. These buildings are identical and, when finished, will be leased as combined office and warehouse space.
Each building is approximately 7,000 square feet with a single-slope roof and parapet front walls. They have 26-gauge Galvalume roofing and the walls will be 26-gauge PBR panels from Vulcan. The structures will meet all Florida codes and are designed to withstand the sometimes temperamental coastal weather.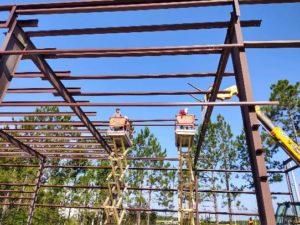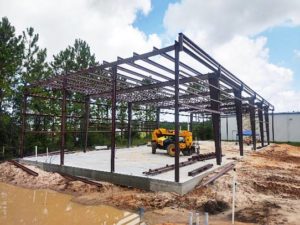 Industry News: MBMA Student Design Contest
The Metal Building Manufacturers Association (MBMA) has announced its inaugural Student Design Competition for the 2021 fall semester with $15,000 in prizes. Contest registration is open from July 1 to October 1 with submissions due December 1, 2021. Winners will be announced on February 15, 2022.
This exciting contest challenges undergraduate and graduate students to create innovative metal building designs for a one- or two-story elementary school to house approximately 200 students. In addition to exploring design options, students are encouraged to learn more about metal buildings as a structural or construction system.
"Graduate and undergraduate participants will be full-time registered architecture students and each is required to work under the direction of a faculty sponsor through either a design, technology, structure or construction class," says W. Lee Shoemaker, Ph.D., PE, MBMA director of research and engineering.
No entry fee is required for this competition, which will bestow a total of $15,000 in awards after the winners are announced in February 2022. Further details and an online entry form are available at www.mbmaeducation.org.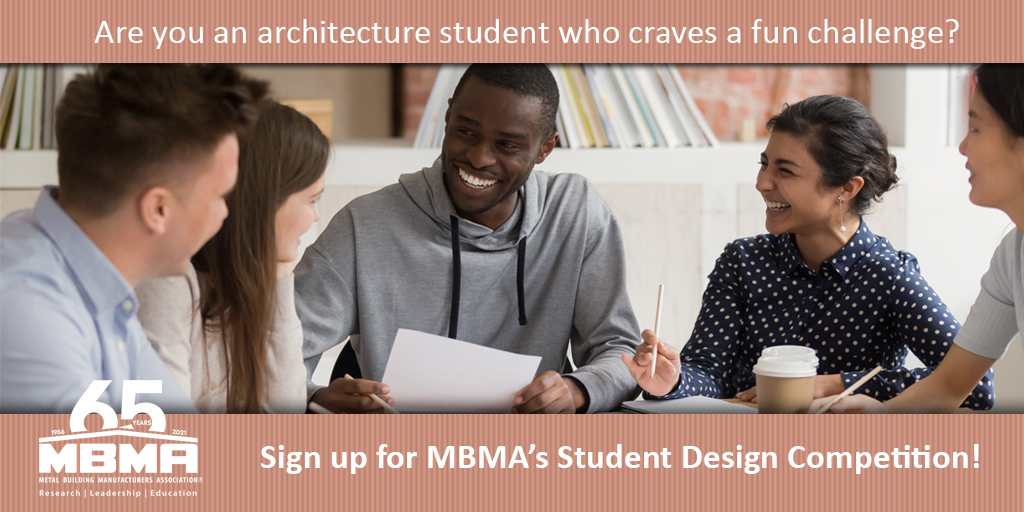 Call today and discuss your next project with an experienced
Vulcan Steel Structures representative.
1-800-258-3369