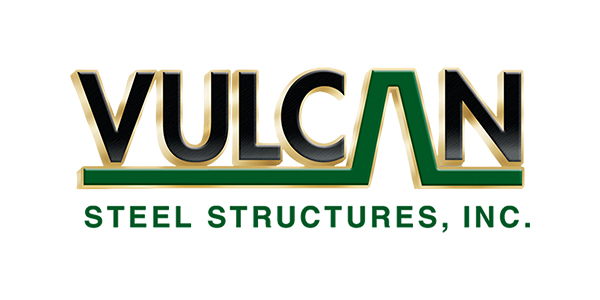 This edition of the Vulcan Steel Structures e-newsletter contains: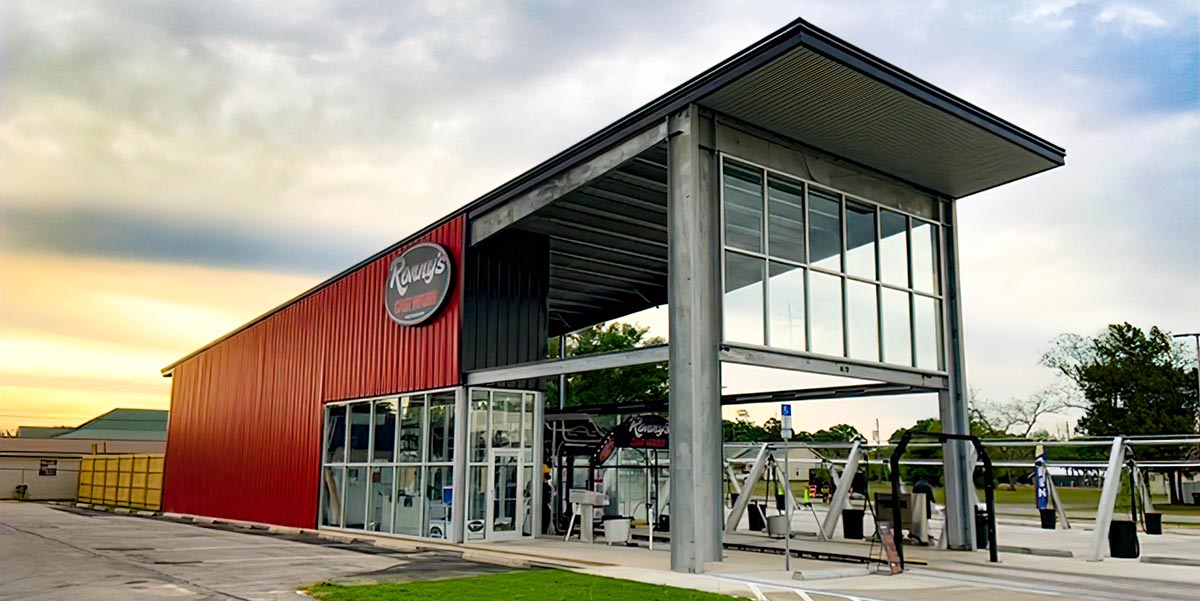 Welcome from the President
Welcome to our August newsletter. Our thoughts and prayers go out to all those impacted by Hurricane Ida. We were very fortunate here in Georgia and had minimal impact from this historic storm. As I watch the news and hope for a speedy recovery for those affected by the storm, Vulcan is as busy as it has ever been. Our recent plant expansion has given us the capability to increase our production and take on a variety of new projects.

One of those new projects is for Harris Equipment Company in Cordele, Georgia, and is profiled in the Vulcan News section below. We were asked to provide a new building that attaches to an existing one and also extends over another building that is still in use! It's a great example of how we work with our customers to meet their needs, whatever they may be. Have a look below to see the building as it goes up and the various challenges that need to be addressed.

In this month's Project section we look at a new mechanic's shop for SpartanNash's MDV subsidiary in Midland, a residential community in Columbus, Georgia. SpartanNash is a nationwide food distributor and MDV provides our military bases and troops with the food they need to protect the country. The new shop will enable the company to service their vehicles and make sure the troops are well-fed.

And finally, the metal construction industry event of the year is returning in October! METALCON will take place October 6-9 at the Tampa Convention Center in Tampa, Florida. After missing last year due to the pandemic, METALCON returns with even more things to see and do. Learn more in the Industry News section below.
I hope you have a wonderful Labor Day weekend. Until next time,​
​Until next time,
Steve
Vulcan News: Harris Equipment Company
Vulcan Steel Structures is known for its excellent customer service, and a unique project for Harris Equipment Company in Cordele, Georgia, shows how we put that into practice. Harris is a leading manufacturer of waste management and recycling equipment such as balers, compactors and scrap metal processors. Vulcan was asked to provide a single-slope metal building that attaches to an existing structure while also covering part of another building that is currently in use.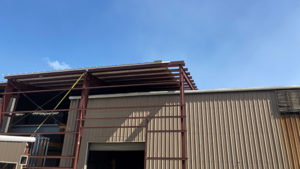 This project is an example of how Vulcan can work with a company to provide a new building while working with the existing structures. Have a look at the images below to see it under construction.The new building frame construction with the existing structure, which is currently in use, being enclosed.
Below are images of the interior of the new building, which is being erected to join with an existing structure. The new addition also houses an interior gantry crane.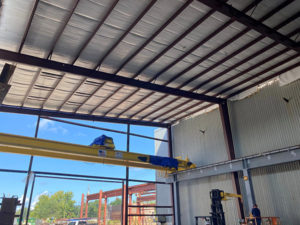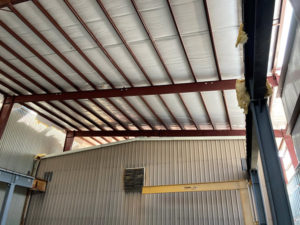 The exterior of the new building with a lean-to extension, also provided by Vulcan.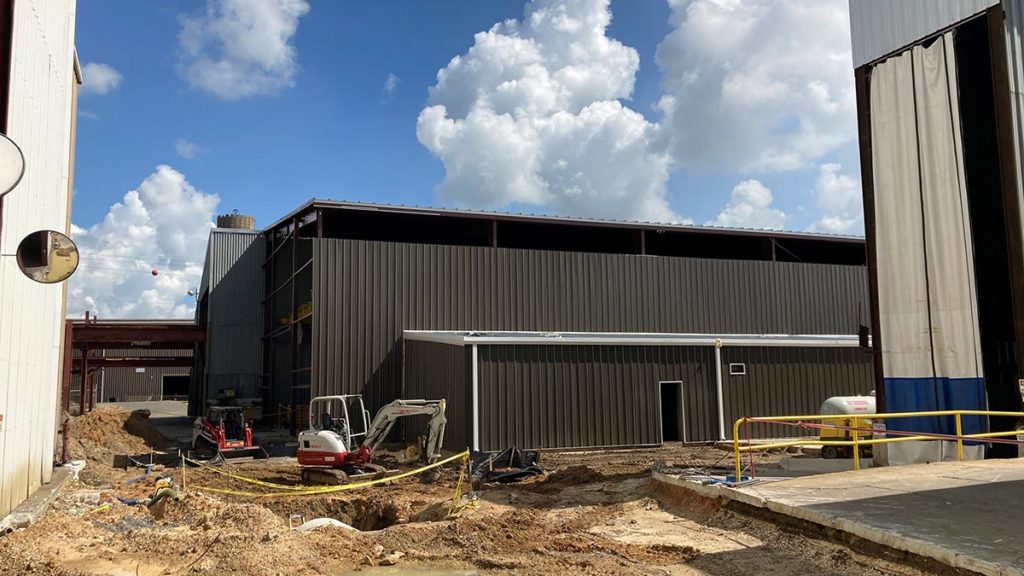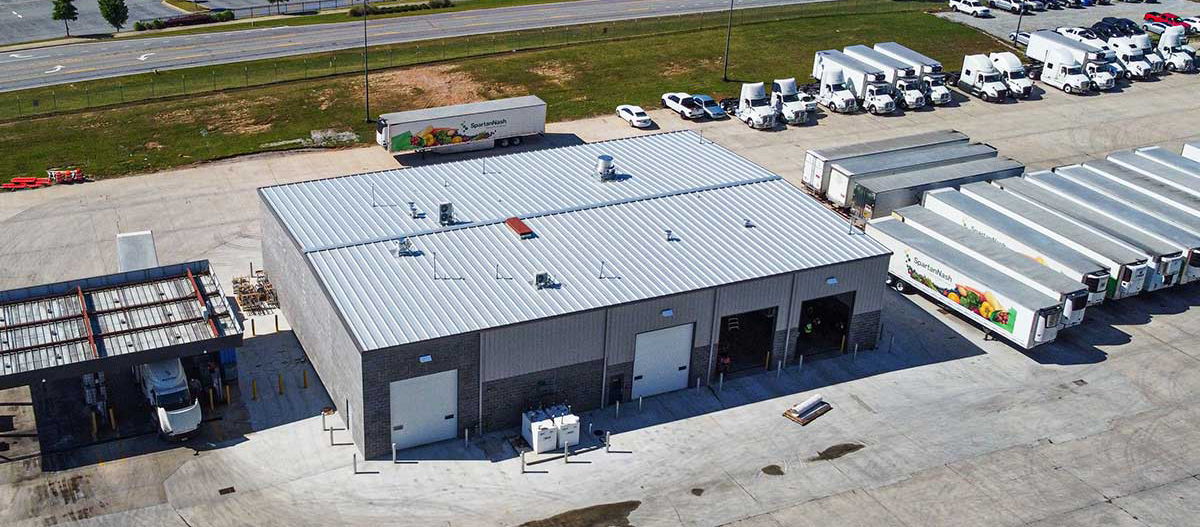 Featured Project: MDV SpartanNash Mechanic Shop
This month's project focus takes us to Midland, a residential community in Columbus, Georgia, where Vulcan provided the metal building for MDV SpartanNash's new mechanic's shop. SpartanNash is a nationwide food distributor and regional grocery store operator based in Byron Center, Michigan. The company's MDV division, a supplier of food for military commissaries, has a distribution center in Midland that needed a mechanic's shop.
The new building is 83 feet by 119 feet and stands almost 24 feet tall at its gable roofline. It uses a 24-gauge Galvalume DL324 standing seam roof, 26-gauge standard color PBR walls and has the R-30 Simple Saver insulation system. The building was constructed by Thayer-Bray Construction, LLC of Phenix City, Alabama.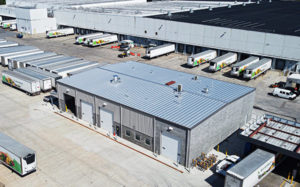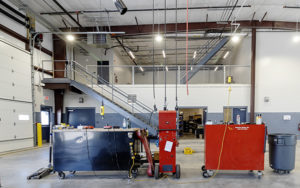 Industry News: METALCON
METALCON, the only global event devoted exclusively to the use of metal in design and construction, returns October 6-8, 2021 to Tampa, Florida. METALCON is a must-attend event for anyone who works in metal construction or design. METALCON 2021 is packed with opportunities to connect and to share ideas, solutions and information, along with the education you need to take your business to new heights. Here are a few highlights for what's in store for Tampa this year:
An exhibit hall packed with an incredible array of products, equipment and technology solutions presented by the "Who's Who" in the world of metal construction.
The Insulated Metal Panel (IMP) Pavilion, sponsored by the IMP Alliance, is a rare opportunity to see six major brands that produce 85% to 90% of all IMPs shipped in the U.S. and Canada, all in one location—METALCON.
The Solar Center, sponsored by S-5!, is for business owners, designers, contractors, EPCs, solar developers and installers who are ready to learn more about the opportunities of solar and metal roofing.
The Total Experience registration pass includes full access to the exhibit hall, plus FREE education—right on the show floor—where you can earn ICC CEUs, AIA learning units (including HSWs) and credit for other continuing education bodies in under an hour per session.
The Architect's Experience is a show within a show exclusively for architects, designers, specifiers and engineers who are eager to breathe new life into projects and solve a wide variety of architectural, structural, environmental and performance challenges—all through the use of metal.
Inspiring keynotes, Super Sessions, Solar Trivia Games, the Top Product Awards, demos, networking opportunities, whiskey tasting, cigar rolling and so much more!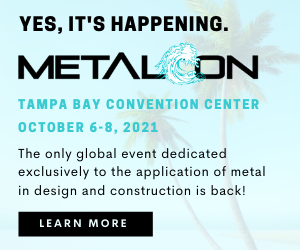 Call today and discuss your next project with an experienced
Vulcan Steel Structures representative.
1-800-258-3369