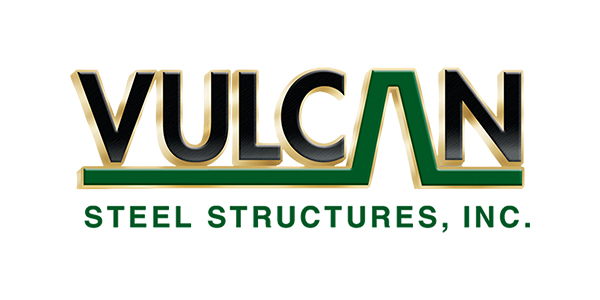 This edition of the Vulcan Steel Structures e-newsletter contains: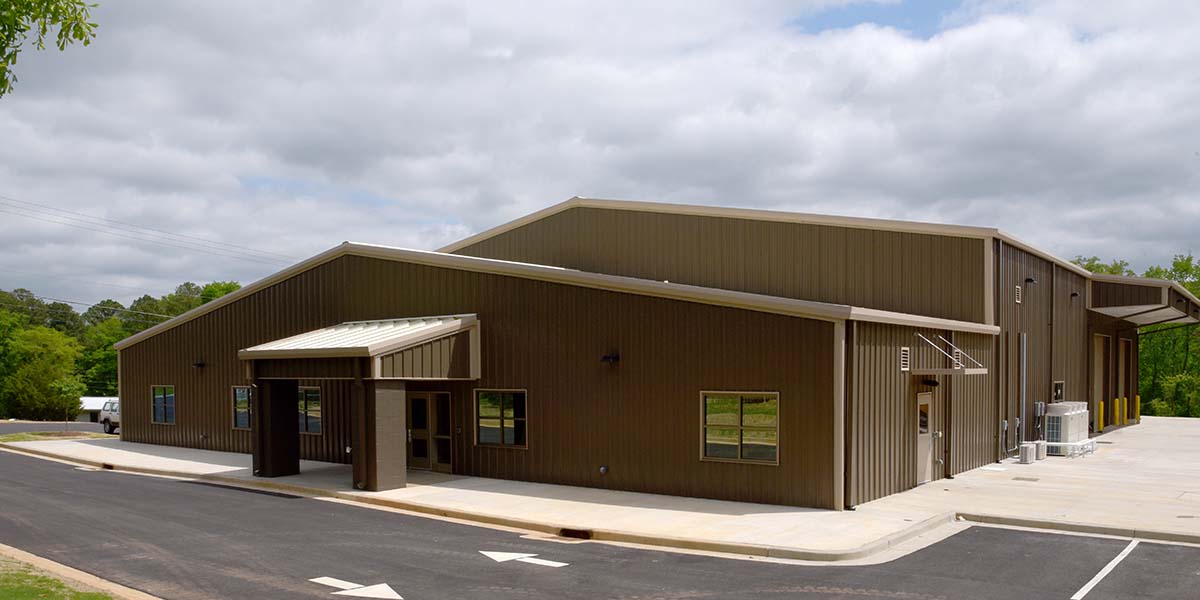 Welcome from the President
Welcome to Autumn and our October newsletter. Last week the annual METALCON conference took place in Tampa, Florida. After missing out last year, it was great to see the metal construction industry come togther once again! After one of Vulcan's busiest summers ever, we have even more projects that are coming through our plant here in Adel. These include warehouse additions, retail stores and manufacturing facilities. We detail some of these in the Vulcan News section below.
For our Featured Project we head up to Ypsilanti, Michigan, and the Willow Run Airport. Kalitta Air, an air-freight shipping company, is headquartered at the airport and operates its training center there as well. Business is booming and the company needs to expand its training operations and office space. Take a look below at the metal building that meets the company's unique needs.
How It's Built is a video recently released by the Metal Building Manufacturers Association (MBMA). This video looks at the entire metal building construction process, from design to opening day, and features a new automobile dealership manufactured by Vulcan. Watch with the link in the Industry News section. Enjoy the cooler weather! ​
Until next time, Steve
Vulcan News
The Vulcan plant is as busy as it's ever been, with a host of new projects under way this fall. These include:
A 27,938-square-foot addition to the Johnson Outdoors Marine Electronics, Inc. facility in Eufaula, Alabama
A new 16,610-square-foot retail building for American Carpets in Foley, Alabama
Gutter Helmet's 23,500-square-foot retail and warehouse facility in Jacksonville, Florida
A 35,885-square-foot addition to Southwire Company's facility in Heflin, Alabama
Merryweather Foam Inc.'s 30,000-square-foot addition to its Sylacauga, Alabama, facility
A new 26,686-square-foot gym and sports complex in Elberta, Alabama
We'll profile some of these in upcoming editions of our e-newsletter and on our social media feeds. Make sure to follow us on Twitter, LinkedIn and Facebook. Shown below is a truck moving building materials from Vulcan's plant to one of our recent projects.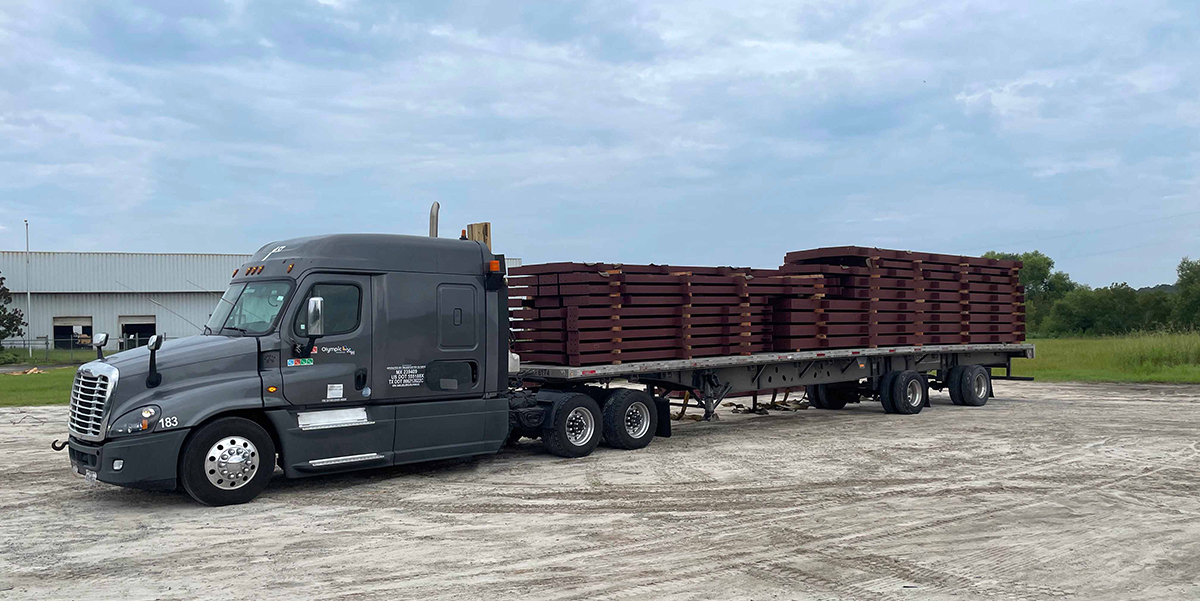 Featured Project: Kalitta Air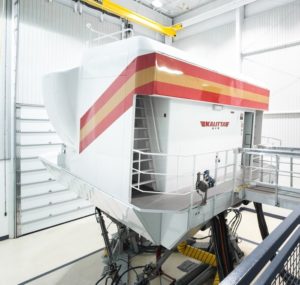 This month takes us to the Willow Run Airport in Ypsilanti, Michigan. Vulcan is providing the pre-engineered metal building for Kalitta Air, an air-freight company that serves customers in the United States and around the world. Kalitta Air is headquartered at the Willow Run Airport and the new building will provide much-needed training and office space.
The new Kallita Air building is 55,241 square feet and consists of three floors with a simulator bay that will house three flight training machines. This area will also hold a 2-ton overhead crane that is supported by the metal building. The facility will have multiple offices, a staff lounge and breakroom, two conference rooms, six classrooms, six pilot briefing rooms and a computer room from which to operate the flight simulators. Insulated metal panels will be utilized for the exterior walls with additional insulation to keep the building warm in the Michigan winters. Construction on this new facility is being overseen by Bedder Consulting Services Inc. of Romulus, Michigan.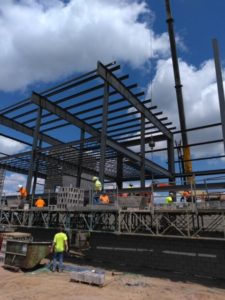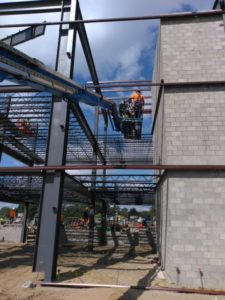 Industry News: How It's Built Video
The Metal Building Manufacturers Association (MBMA) has published a new video, "How It's Built," now available on its YouTube channel. This seven-minute presentation gives viewers a comprehensive look at how a metal building comes together from design to putting on the finishing touches and its opening day.
"How It's Built" starts with a brief introduction to metal buildings and their components and summarizes steps in the construction of a new building. It moves on to a detailed look at the fabrication and erection process of an automobile dealership, showing each major step along the way—from the manufacturing facility to the final detailing at the job site. These steps include:
Manufacturing the building parts
Site prep and delivery of building materials
Primary and secondary framing material construction
Installation of insulation, roofing and wall materials
Final fit-out and detailing
There is also a brief introduction to the International Accreditation Service (IAS) AC472 and AC478 accreditation programs for metal building manufacturers and metal building assemblers. The video finishes with a look at the completed building and includes interviews with the vehicle dealership's contractor and building owner.
Click below to watch this video!
Call today and discuss your next project with an experienced Vulcan Steel Structures representative.
1-800-258-3369