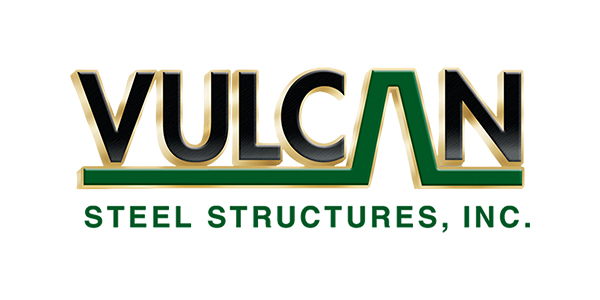 This edition of the Vulcan Steel Structures e-newsletter contains: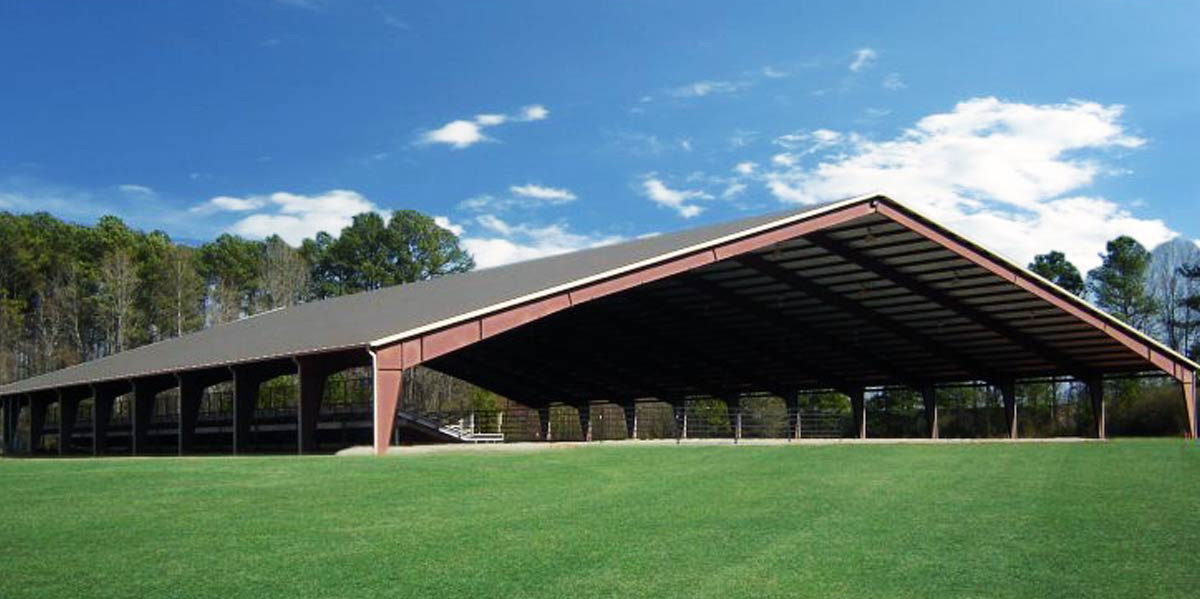 Welcome from the President
Welcome to November, as the days are getting shorter, there's a chill in the air and we are looking forward to the holidays!
This edition of our newsletter introduces our newest team member at Vulcan, Stephen Raney. He joins us as manufacturing administrator and will oversee the company's human relations (HR) functions. He brings a wealth of HR experience and is a Valdosta native. We are glad to welcome him on board!
This month our featured project is in northeast Kansas, where Vulcan manufactured the metal building for Butler Avionics' new hangar at the New Century AirCenter. This hangar will afford Butler space to work on its clients' aircraft while keeping these valuable assets safe from inclement weather.
And in the Industry News section, we offer up a recent article in Metal Construction News magazine, "The Limitless Possibilities of Metal Building Systems," penned by yours truly. In it, I look at the growth of metal buildings systems across an ever-widening range of uses, from dealerships to schools and retail centers. As the economy grows, the demand for metal buildings will only continue to increase. Link to the article and give it a read!
I hope you and your families have a very happy Thanksgiving. Until next time,
Steve
Vulcan News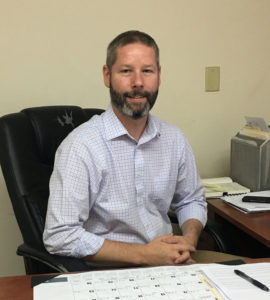 Vulcan Steel Structures is pleased to welcome Stephen Raney as our new manufacturing administrator in charge of human relations. He's been on the job just over a month now and is getting to know and understand the people and processes at the company.
Prior to joining Vulcan, he spent most of his career working in human resources for food processing facilities as well as some time in operations and logistics roles. He notes with pride that, "Vulcan is a private, locally-owned business that has benefited the local economy and provided quality products to our customers for over 30 years."
Raney was born in Indiana but grew up in nearby Valdosta, Georgia. The youngest of 10 siblings, he attended Valdosta State University and graduated in 1998 with a Bachelor of Business Administration (BBA) degree in management. He has a son and a daughter who both attend Kennesaw State University and with whom he appreciates spending quality time. When not working, he enjoys kayaking in Florida and listening to Malcolm Gladwell podcasts.
​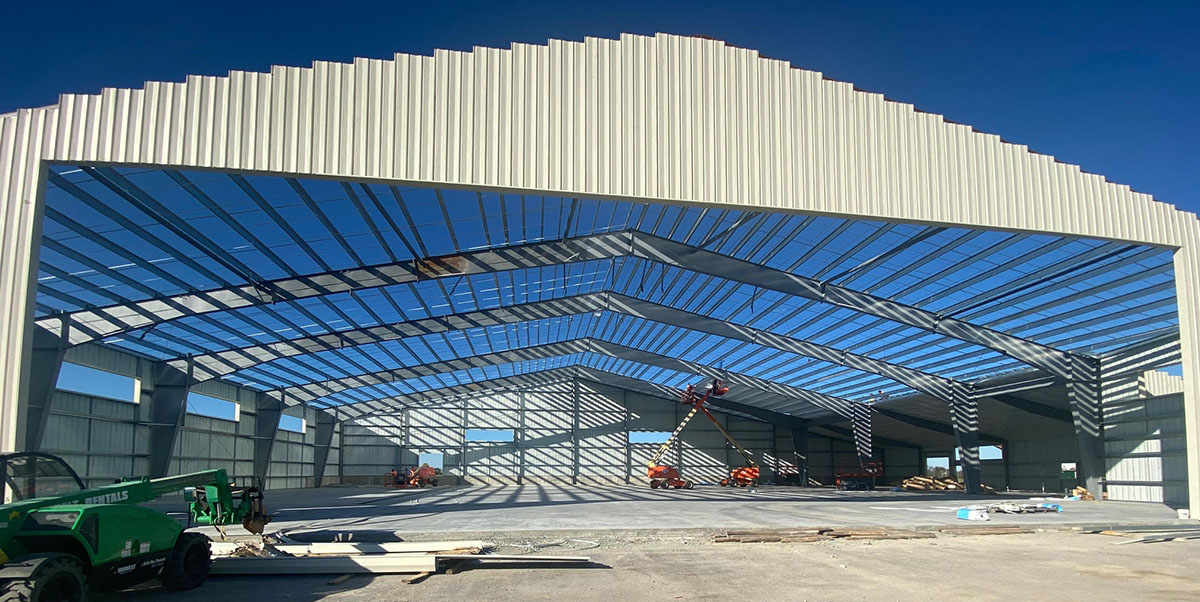 Featured Project: Butler Avionics
Butler Avionics, part of Butler National Corporation, is an EASA- and FAA-certified repair station located at the New Century AirCenter in New Century, Kansas. The company manufactures, integrates, installs, services, and sells avionics equipment and systems at the New Century facility. With business booming, Butler Avionics needs a new hangar in which to service its clients' aircraft and called on Vulcan to provide the new structure.
Vulcan Steel Structures manufactured the metal building hangar, designed by BCS Design, Inc and being erected by Cunningham Construction, Inc. both of Olathe, Kansas. The new building is 160 feet by 140 feet and has an eave height of 24′ 6″. The hangar includes a 100-foot-by-27.5-foot hangar door, a 24-gauge Galvalume DL324 roof, and 26-gauge standard color AVP Walls.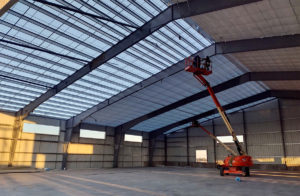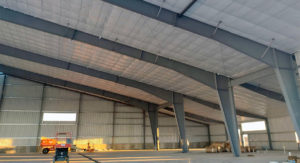 Industry News: Metal Construction News Article
Vulcan's President and CEO Steve Browning has a new feature article in Metal Construction News magazine titled, "The Limitless Possibilities of Metal Building Systems." This article provides an overview of how metal buildings have become increasingly popular and, with an expanding economy, will continue to grow in use.
This article looks at the increasing acceptance of metal buildings as a practical and durable construction solution. "You just can't drive through a business district in America without finding rows and rows of attractive buildings—and most of them are metal building systems," Browning notes. "Car dealerships, strip malls, convenience stores, churches, schools, fitness centers … metal buildings dominate the landscape. Driving further through the business districts into the industrial communities, there you find a preponderance of metal structures of all shapes and sizes."
Later in the article, Browning observes that, "All this growth in the metal building industry mirrors the generally healthy construction marketplace throughout America and is spurred by an incredibly resilient American economy." With continued economic expansion anticipated in the coming years, the demand for metal buildings will also continue to increase. "Metal building system opportunities will not only be enhanced by a strong economy but by a growing acceptance of metal buildings as a practical and durable solution for an expanding audience."
Read the full article here: https://www.metalconstructionnews.com/articles/the-limitless-possibilities-of-metal-building-systems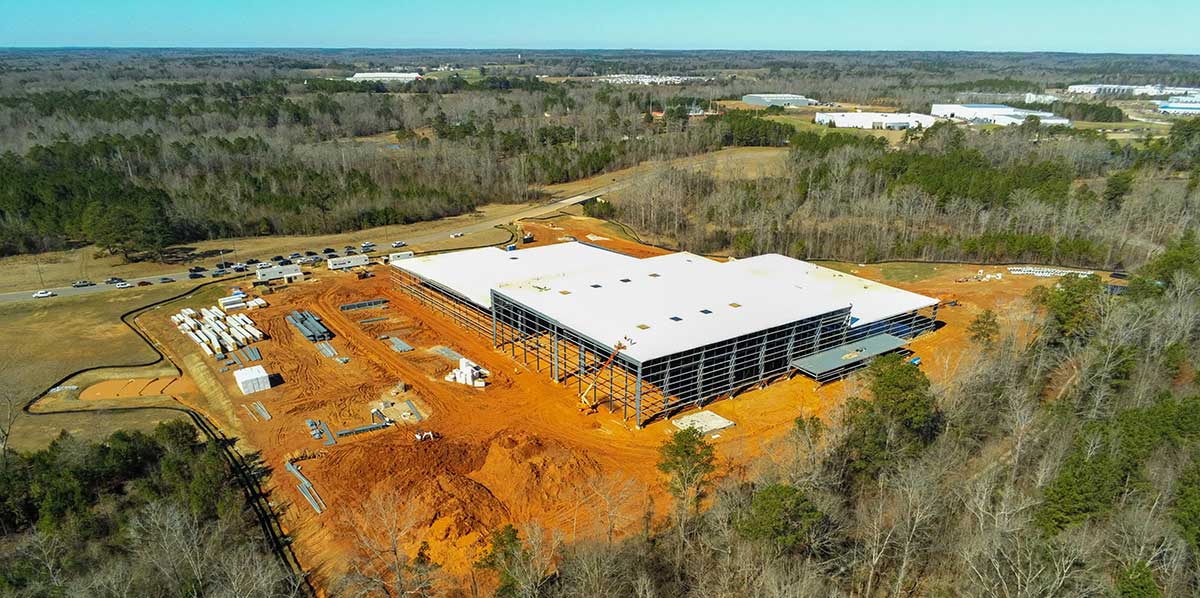 Call today and discuss your next project with an experienced Vulcan Steel Structures representative.
1-800-258-3369