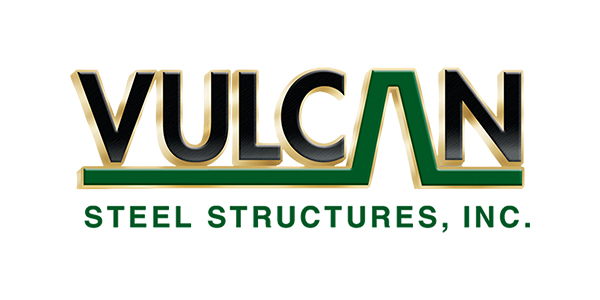 This edition of the Vulcan Steel Structures e-newsletter contains: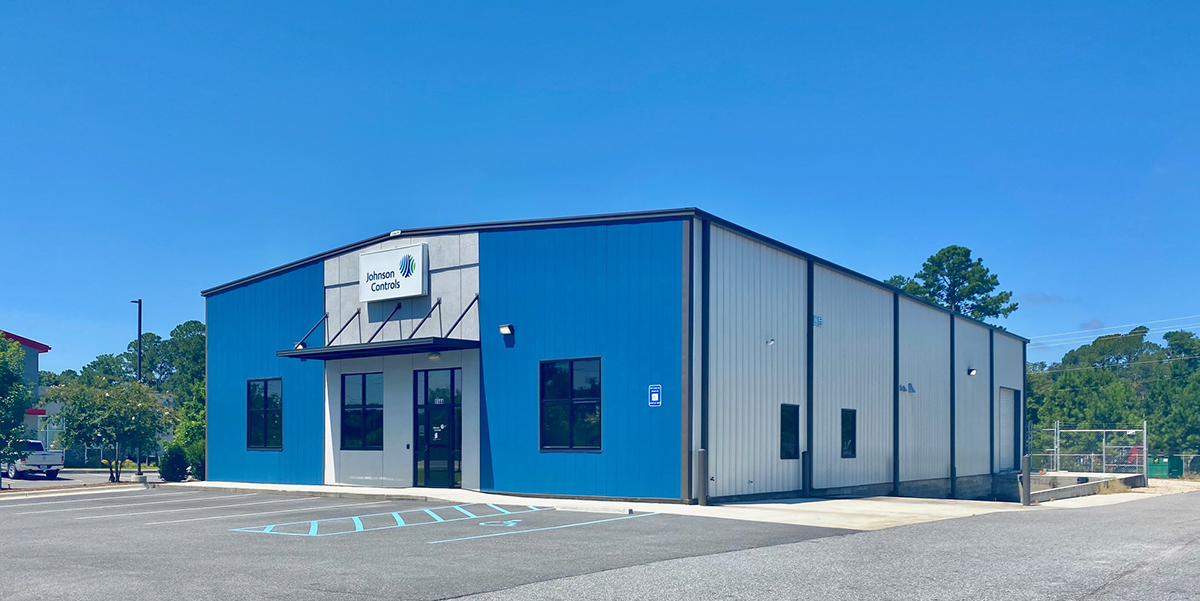 Welcome 2022!
It's hard to believe we are closing in on the end of January. If this month is any indication of how the year will shape up, it's sure to be a whirlwind. I hope everyone is fairing well through all the winter weather. I know I look forward to warmer days.
We've gotten off to a great start with plenty of major projects in the pipeline at our Adel, Georgia, manufacturing facility. From a huge boat production plant to a family restaurant, we are providing our customers with the best buildings possible.
This month's project focus is on a new building in Grain Valley, Missouri, at the Bush Business Park. This 45,000-square-foot building is just the latest from Ward Development and Investment Company.
And finally, we will highlight a recent article on Vulcan Steel in The Who's Who in Building & Construction magazine, Georgia edition, that has yours truly on the cover!
Until next time, stay warm!
Steve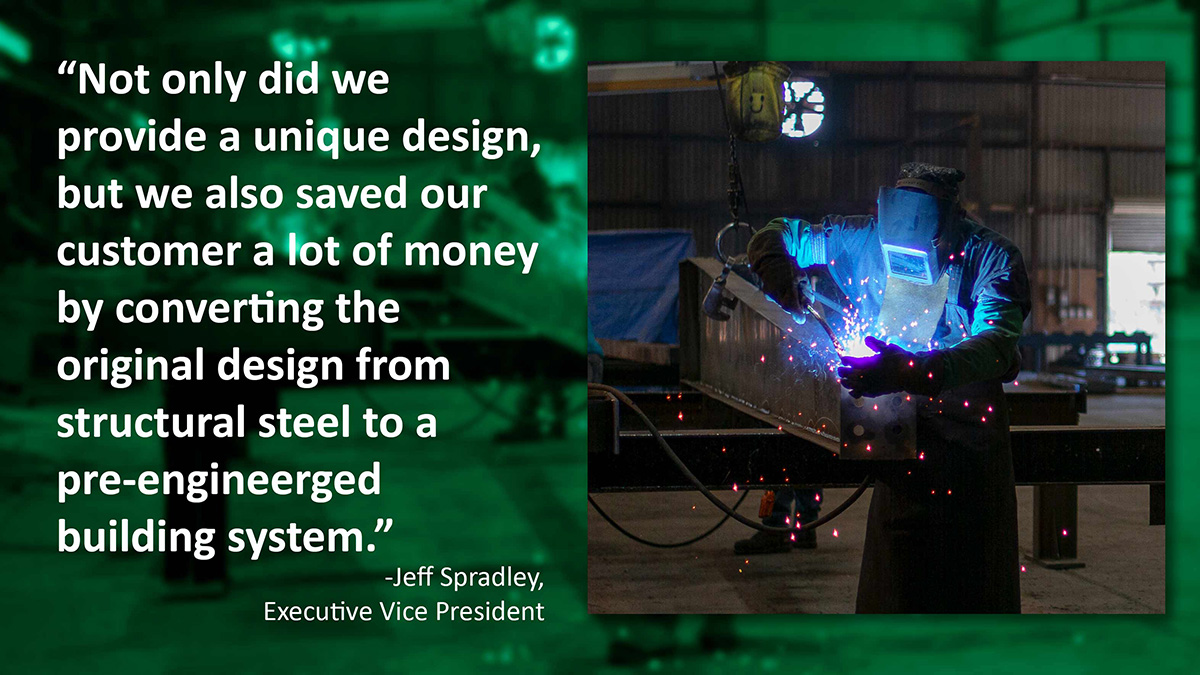 Vulcan News: In the Pipeline!
Vulcan is off and running in the new year with plenty of projects currently being produced and in the works. We are kicking things off with a large project destined for Ft. Pierce, Florida, for Pursuit Boats. They've ordered a 112,149-square-foot addition for their manufacturing facility. Pursuit, part of the Malibu Boats family, produces luxury sport fishing and cruising boats and is a sister company to Maverick Boats which added a 106,000-square-foot addition, manufactured by Vulcan, in 2021.
Other projects in the pipeline include:
A 25,624-square-foot RV storage building for Grand Blanc RV Storage in Grand Blanc, Michigan.
A 20,432-square-foot addition to the Hillcrest High School in Tuscaloosa, Alabama.
A 10,935-square-foot maintenance building for the ACV support facility at the Naval Support Activity Panama City base in Florida.
An 8,695-square-foot El Patron restaurant in Robertsdale, Florida.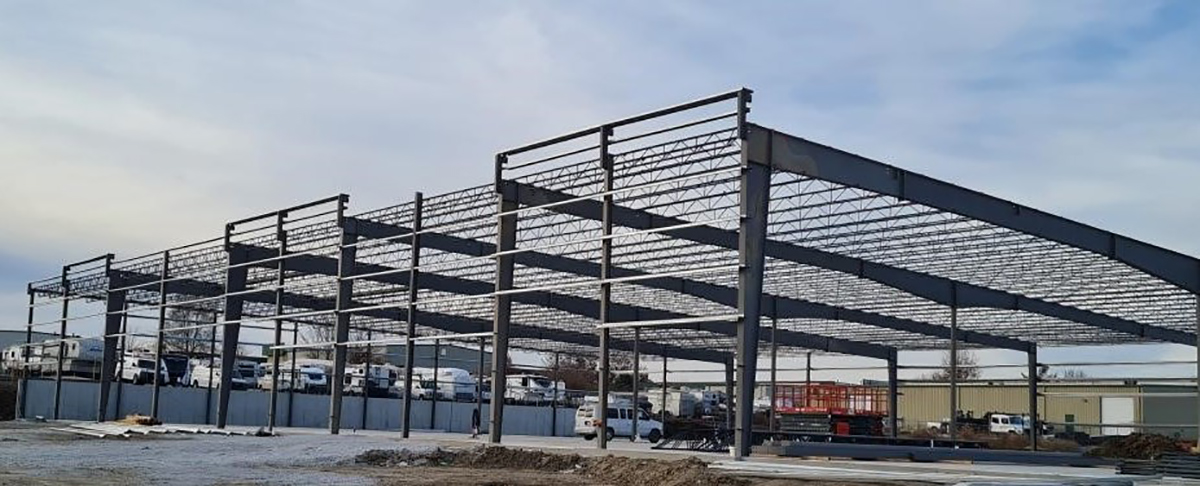 Featured Project: Bush Business Park
Our January project focus takes us to Grain Valley, Missouri, where we have provided an additional building for the Bush Business Park. Midwest Steel of Louisburg, Kansas, is the metal building erector for the project. The 40,500-square-foot building is 135′ x 300′ and is 26′ 8 1/4″ tall. It has several inset and outset girts creating a parapet wall and will be an impressive structure when completed.
The project developer is Ward Development and Investment Company of Grain Valley. The company is a third-generation builder in the Kansas City area and has provided millions of square footage of buildings for lease.
Industry News: Local Values, International Reach
Vulcan Steel Structures was featured in the recent Fall/Winter edition of The Who's Who in Building & Construction, Georgia edition. President and CEO Steve Browning graced the cover and the article's title, "Small-Town Values, International Reach," is a perfect encapsulation of the company's approach to its business.
The article tells the company's history in the south Georgia town of Adel. Vulcan grew from a small designer and manufacturer of metal buildings to producing some of the largest metal buildings in the world.
Browning is quoted at length and at one point talks about the benefits of using steel in a new building: "If you need a warehouse or have a manufacturing space that requires large column-free spans, there is no other product that can do the job better. The strength of steel supports heavy cranes and equipment. It's the best choice for large industrial construction. It's a very cost-effective method of construction, too."
Jeff Spradley, Vulcan's executive vice president, discusses the importance of manufacturing each piece exactly to specifications. "We have multiple quality control checkpoints throughout the process to ensure we deliver the best building possible," says Spradley, while also noting that Vulcan is an IAS AC472-accredited metal building manufacturer.

Call today and discuss your next project with an experienced Vulcan Steel Structures representative.
1-800-258-3369