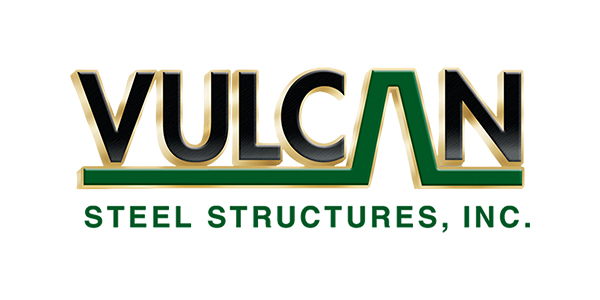 This edition of the Vulcan Steel Structures e-newsletter contains: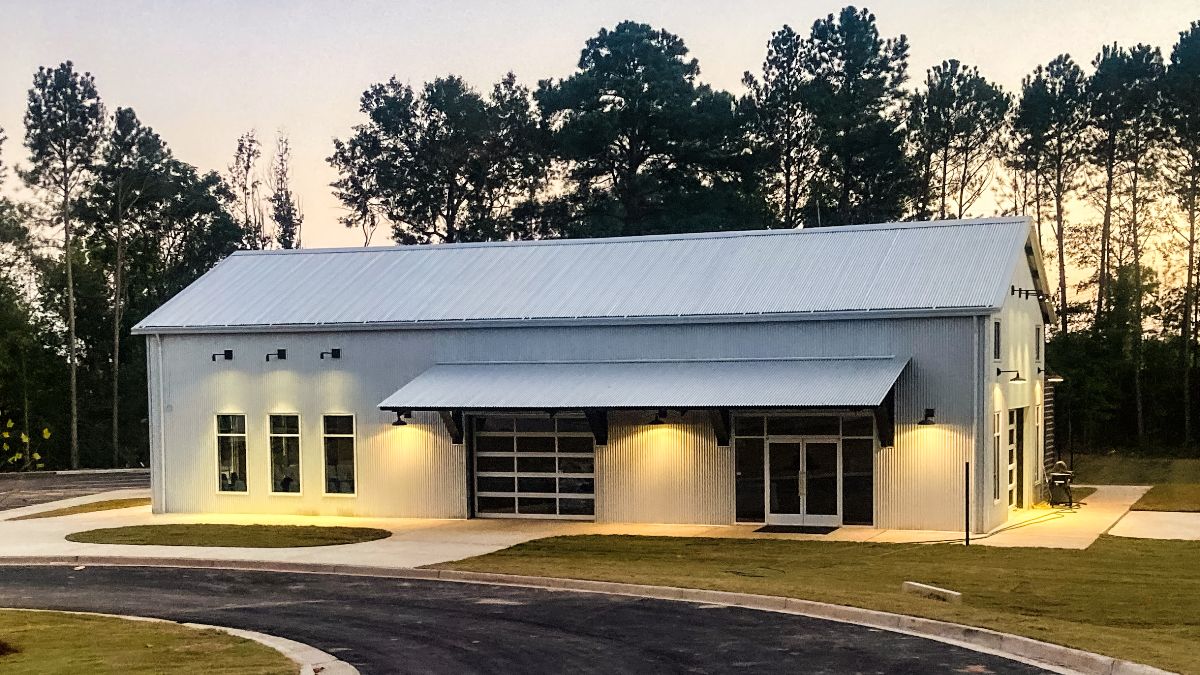 Greetings,
I'm always excited when we turn out a project, but what is rewarding is the impact our buildings can have on the communities they serve. Take, for example, this month's featured project in Clarksville, Tennessee. It's infusing $10 million into the community, and once complete will generate 80+ new jobs for the area. 
I hope everyone is securing their registrations for the 53rd Annual MBCEA Conference and MBMA Spring Meeting in Tucson, Arizona, this April. It's sure to be a great time to get together—face to face—to learn, network and celebrate! Here's a link to learn more: https://www.mbcea.org/events/53rd-annual-mbcea-conference
On a somber note, we lost a dear friend and co-worker earlier this month. I worked side by side with Don Ivey, Vulcan Steel Structures' chief estimator, for over 10 years. We dedicate this month's newsletter to Don and pay tribute to a life well-lived. His sister, Patti, shared her tribute to Don with us and has allowed us to share it with those who knew and worked with him. 
Until next month,
Steve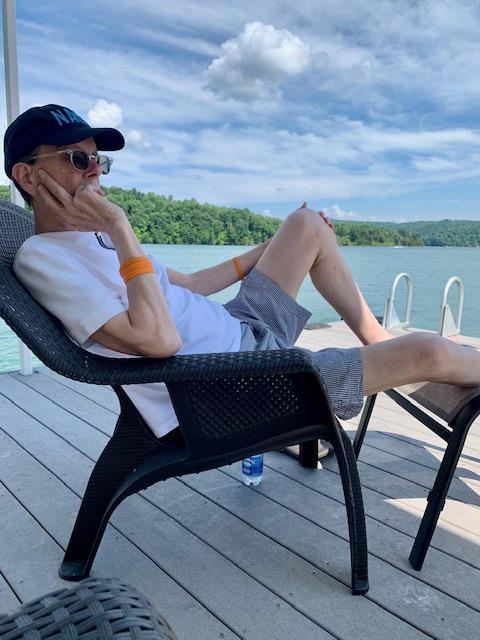 Vulcan News: A Tribute to Don Ivey
 Don Ivey wore many hats throughout his 49 years in the metal building industry, most recently serving as the chief estimator for Vulcan Steel Structures. Don was a very valuable member of the Vulcan family and will be missed by all.
Don's sister, Patti Myers, paid special tribute on Facebook to her brother and has allowed us to share it here.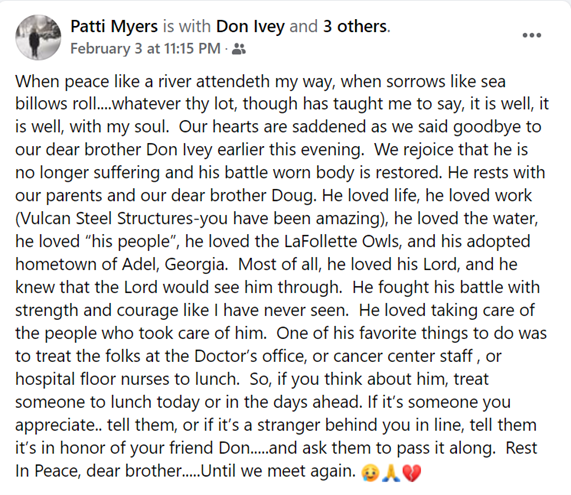 Featured Project: Shinhung Global USA
 This month we travel to Clarksville, Tennessee, to the site of the 87,500-square-foot distribution facility for Shinhung Global USA, a South Korea-based logistics company. The business is a major supplier for LG Electronics USA, and this $10 million expansion is located close to LG's appliance manufacturing facility. The contractor for the project is Blaine Construction Corporation, Knoxville, Tennessee.
The project comprises two buildings. First is a 210-foot by 400-foot by 30-foot building with a gable-end eave design and 40-foot bays using 12-inch purlins. It has a 24-gauge Galvalume DL 324 standing-seam roof and 24-gauge Kynar PBR wall panels. The second building also has a gable-end eve design and measures 50 feet by 70 feet by 25 feet. It also features a 24-gauge Galvalume DL 324 standing-seam roof and 24-gauge Kynar PBR wall panels.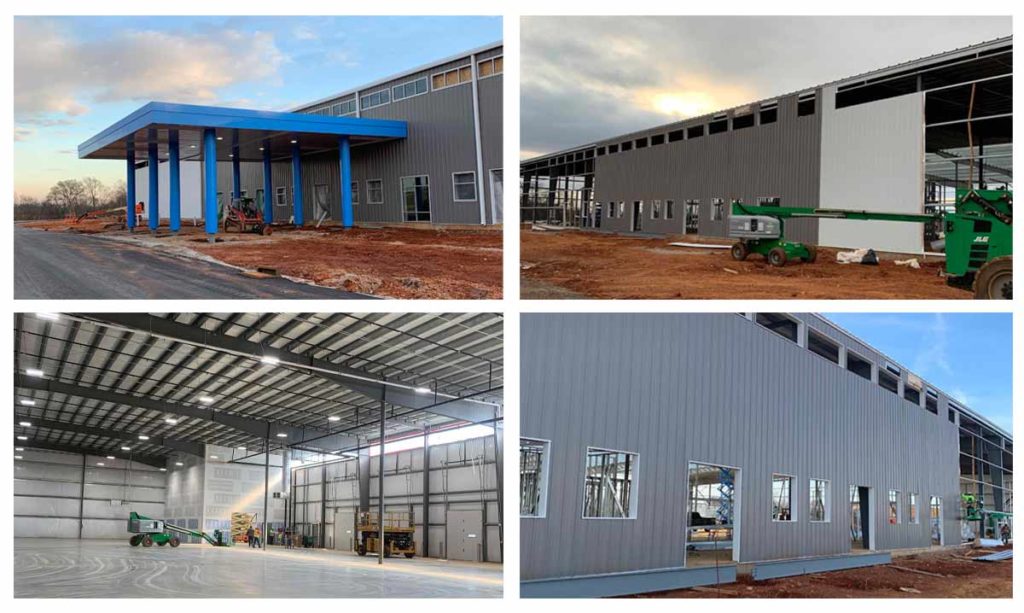 Industry News: 2021 MBMA Annual Report, "Forging the Future of Metal Building Systems Through Education"
The Metal Building Manufacturers Association (MBMA) has released its 2021 MBMA Annual Report, "Forging the Future of Metal Building Systems Through Education." It is available for free download here. Additionally, MBMA has released a video overview of the 2021 Annual Report on its YouTube channel, www.youtube.com/mbmamedia.
The latest annual re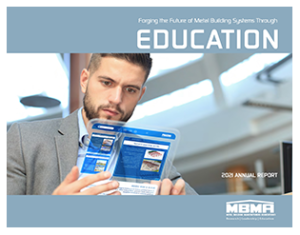 port focuses on the importance of education in metal building design and construction and how MBMA and its members are meeting the challenges of keeping the workforce engaged and informed. It also celebrates the association's 65th anniversary in 2021 and highlights MBMA's many accomplishments throughout history.
"2021 has had it all: important achievements, difficult challenges, and a historic celebration for MBMA," says 2021 MBMA Chair Greg Pasley. "We've had to work with the lingering effects of the pandemic, as well as high demand for our buildings and continuing supply chain issues. Over the course of the year, though, MBMA has displayed industry leadership across the board. This includes serving as an advocate for our members, reaching out to steel suppliers and government officials, promoting the industry, and providing top-notch educational resources."

Call today and discuss your next project with an experienced Vulcan Steel Structures representative.
1-800-258-3369