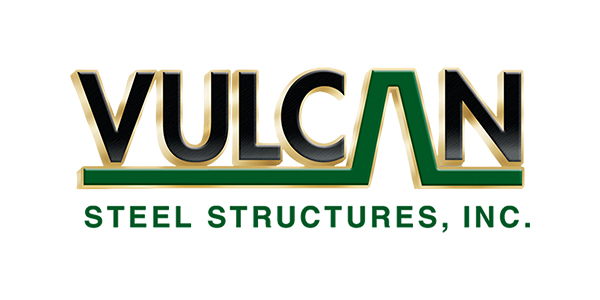 This edition of the Vulcan Steel Structures e-newsletter contains: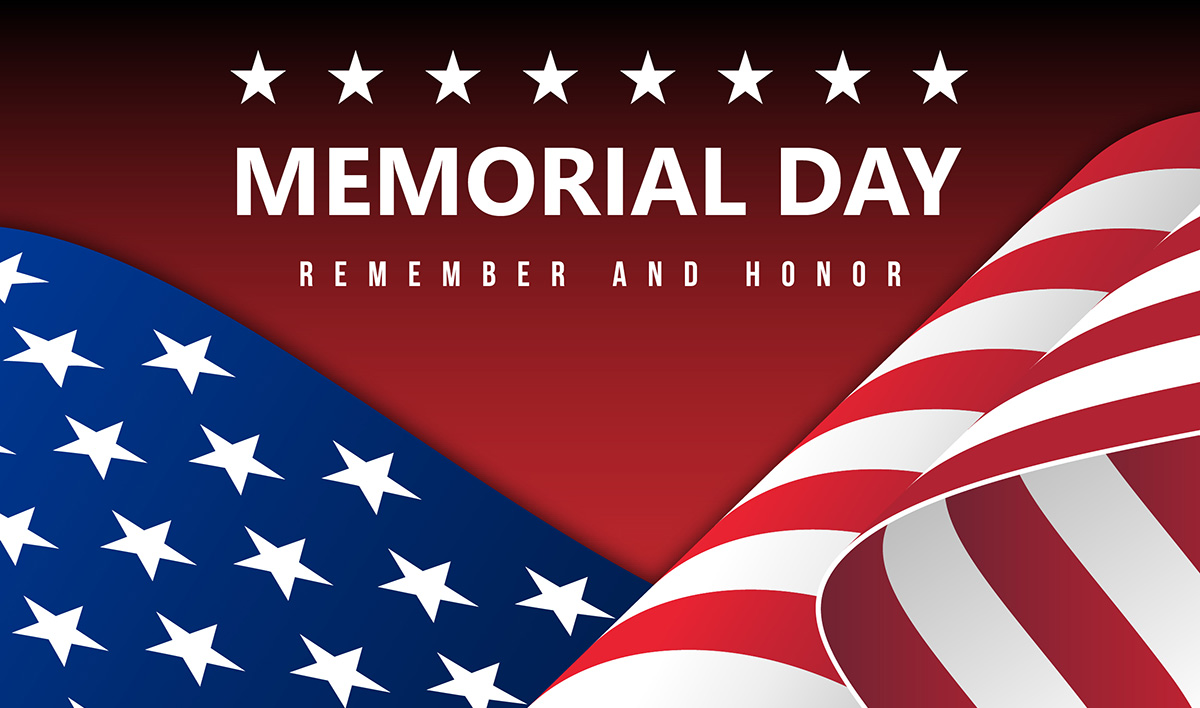 Hamburgers, Hot Dogs and Family!

Greetings,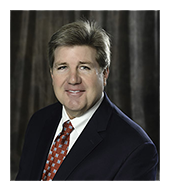 As we approach a three-day weekend, many of us are preparing to kick off summer with family cookouts, an outing to the beach, or maybe even fishing at your favorite spot. Memorial Day is the unofficial start of Summer. The official start comes June 21 with the Summer Solstice. 
I know everyone at Vulcan Steel is looking forward to a few days of family fun as this first half of the year has been very busy. Later in the newsletter, you'll learn about some of the recent projects we've been awarded, including one that is already underway that our angler friends will be glad to hear about.
We are very grateful for the continued partnerships that we have with all our contractors, erectors, architects, and others who choose Vulcan Steel for their buildings. 
I hope everyone has a safe Memorial Day weekend and takes a moment to join me in remembering those who made the ultimate sacrifice serving our country throughout the years.  
Until next time,
Steve
Vulcan News: In the Pipeline

Vulcan Steel Structures recently was selected to manufacture the Agricultural Technology Center for the Abraham Baldwin Agricultural College in Tifton, GA. The new building is 31,184 square feet and is slated to open late in 2023.
The project includes a pre-engineered steel structure with brick veneer and a high-bay, clear span shop to support the large-scale equipment necessary for modern agricultural engineering technology, precision agriculture, and forestry program operations; a separate high bay clear span covered structure for livestock and animal science instruction, youth programs, equipment operation, and display, and other related activities that would benefit from a covered open-air venue; and central connector space including restrooms, service space, instructional space, office and service space, and facility storage.
Dr. Mark Kistler, Dean of the School of Agriculture and Natural Resources, believes the construction of the new Agricultural Technology Center broadens the foundation for programs that are already on the move. "The new Agricultural Technology Center provides much-needed facilities for our growing Agricultural Technology and Systems Management program," Kistler said.  "The covered, open-air multi-purpose space can be used for numerous types of teaching and demonstration activities."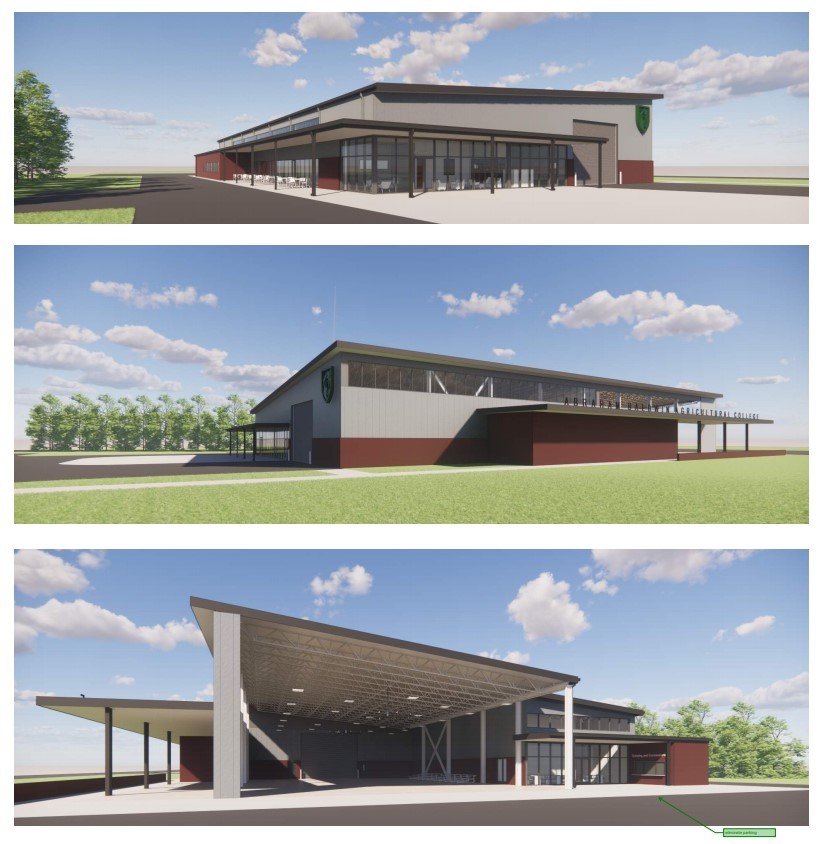 Featured Project: Humminbird, Eufaula, AL
The resurgence of recreational fishing started back in 2009 when families were looking for inexpensive, outdoor family activities. So, it is no surprise that there have been even more first-timers donning a rod and reel over the past couple of years.
While the COVID-19 pandemic put a damper on many hobbies, recreational anglers saw an opportunity to practice a little extra "social fishtancing." And the economic impact of this renewed interest is being felt throughout the industry.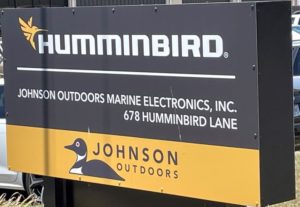 Vulcan Steel Structures recently delivered the components for an addition to an existing building at the Humminbird manufacturing plant in Eufaula, AL. The almost 28,000 square foot building comprises a 24-gauge Galvalume DL 324 standing seam roof, and 26-gauge Kynar Reverse rolled PBR wall panels.  The walls include a 4′ 0″ opening for masonry application.
"Participation in fishing has always been high, and it's even higher now because on-the-water recreation affords people the space and tranquility they want right now. Over the last six years, Humminbird has seen tremendous growth and we expect it to continue to grow," said Craig Packard, General Manager for the Humminbird plant in Eufaula, AL.
Humminbird, a member of the Johnson Outdoor Marine Electronics, Inc. family, partnered with Sperry & Associates, Inc. of Tallahassee, FL to expand its production capabilities with the multimillion-dollar project that includes the installation of solar rooftop panels as well as four EV charging stations in the parking areas. The expansion will increase the production and assembly areas by more than 25 percent, and the investment will also include significant purchases of new capital equipment and will add 77 new jobs.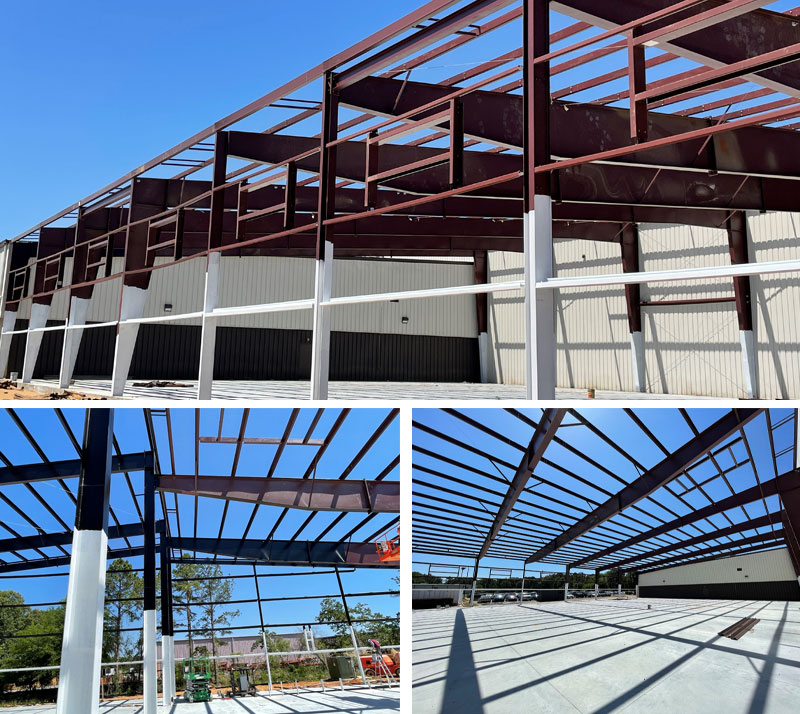 Industry News: The Price of Safety; The True Cost of Training

By Jennifer Heimburger, President, Metal Building Contractors & Erectors Association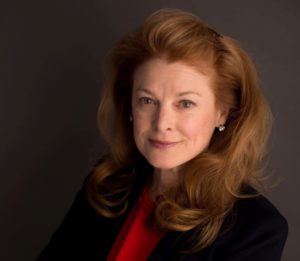 We have come a long way from the days depicted in the iconic image "Lunchtime atop a Skyscraper." The photo, taken by Charles C. Ebbets in 1932 during the construction of the RCA Building (also known for where "30 Rock" of TV fame was set) at Rockefeller Center, shows a number of steelworkers sitting on a girder dangling above New York City. There was not a harness in sight. This was typical for the day. But a far cry from any job site today.

Call today and discuss your next project with an experienced Vulcan Steel Structures representative.
1-800-258-3369