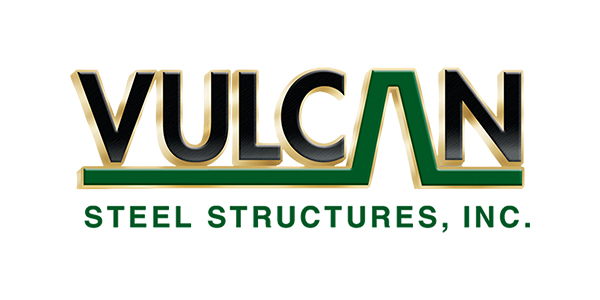 This edition of the Vulcan Steel Structures e-newsletter contains: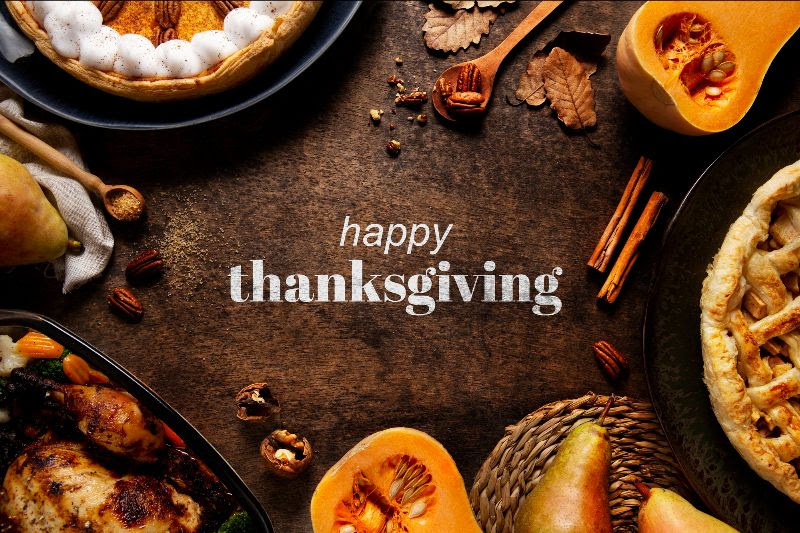 So Much to be Thankful For!
Greetings,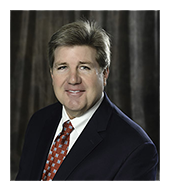 It's that time of year to reflect on what we are grateful for and give thanks for our blessings. So let me start by thanking our Vulcan family for all their hard work this year. Our company continues to grow despite the curve balls we've been thrown like rising costs, supply chain struggles, and increasing interest rates. But we couldn't do it without our partners and their continued confidence in the products and services we provide.
This e-newsletter highlights only a small number of the projects that have been manufactured and shipped each year. In 2022, we produced over 16,876,000 lbs of buildings for over 174 loyal clients. It's definitely something all of us at Vulcan Steel Structures are grateful for.
So as this work week winds down, and we are all focused on turkey dinners and my favorite, pecan pie, let's take a moment to reflect on our good fortune. I extend my heartful thanks to everyone who ensured 2022 continued to be a strong year for our company.
Happy Thanksgiving,
Steve
Under Construction: Camp Twin Lakes Expands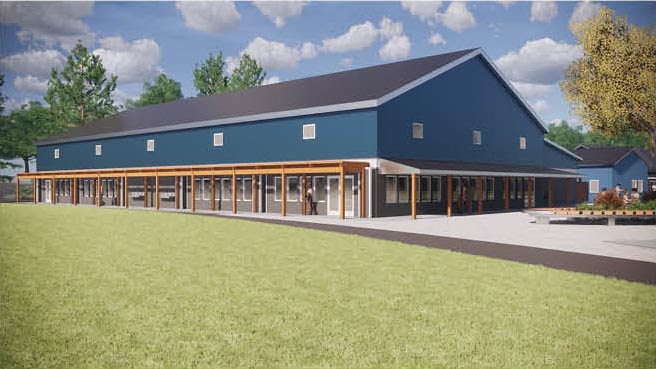 Many people have fond memories of summers spent at camp. Swimming, running, playing and more with new and old friends. But for some Georgia children, the thought of going to a summer camp was only a dream. Disabilities kept them from attending for a variety of reasons. But that's not the case anymore, thanks to Camp Twin Lakes in Georgia.
Opened in 1993, Camp Twin Lakes serves over 10,000 Georgia children annually with year-round, fully adaptive, deeply impactful camp experiences. But the camp facilities are at capacity and there is a long waiting list of children looking forward to experiencing the camp.
Thus the camp's "Growing Together" campaign is underway to build a third campus to provide life-changing experiences for 3,500 more campers each year. Vulcan Steel Structures is honored to have been selected to manufacture the dining hall and gym for the new campus.
The dining hall is currently under construction and will serve up to 240 campers and volunteers at a time. It will be set up to provide three farm-to-table, family-style meals each day.
To learn more about Camp Twin Lakes and its mission, visit their website.
Featured Project: A New Building in an Old Town!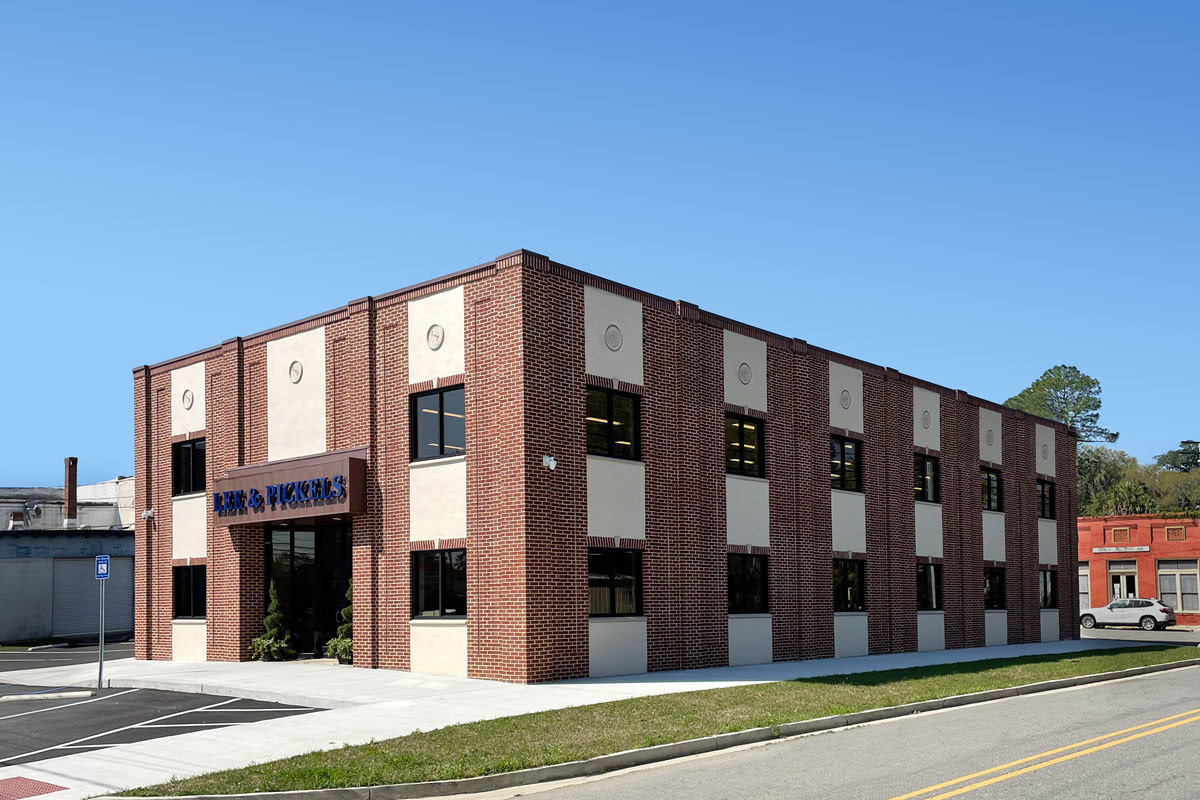 Built just a stone's throw from Georgia's Quitman Historic District, the new home of Lee & Pickel Drug demonstrates the flexibility and adaptability offered by a metal building.
The new store delivers the wide-open spaces needed for retail while allowing for a brick exterior to ensure it complements the surrounding historic community.
The 3,900-square-foot building is a two-story single-slope design with a 24-gauge UD324 roof system.
Industry News: "Metal Panels: Types and Differences"
Whether single skin, IMP or MCM, architects have options when choosing an exterior facade
By Marcy Marro, Editor, metalarchitecture.com
Architects have a myriad of choices for exterior facades: brick, stone, EIFS, vinyl siding, metal, etc. When choosing a metal panel, the options go much further than just choosing a metal wall or roof panel. In addition to decisions such as panel width, length, thickness, and color, the type of panel chosen is a big one.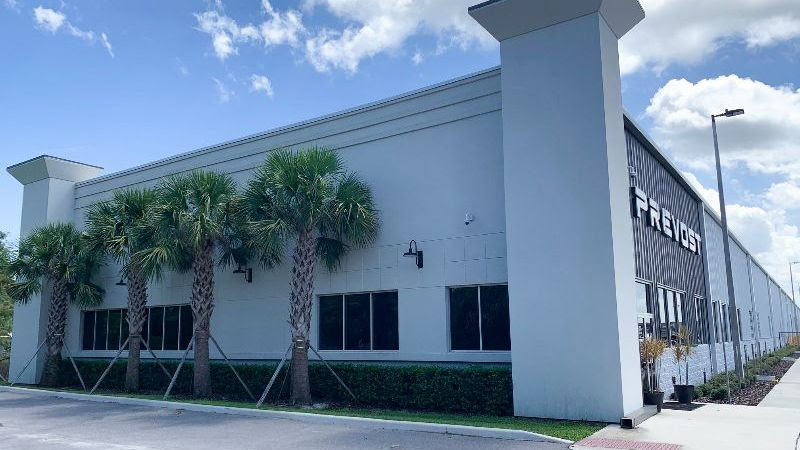 Call today and discuss your next project with an experienced Vulcan Steel Structures representative.
1-800-258-3369