This edition of the Vulcan Steel Structures e-newsletter contains: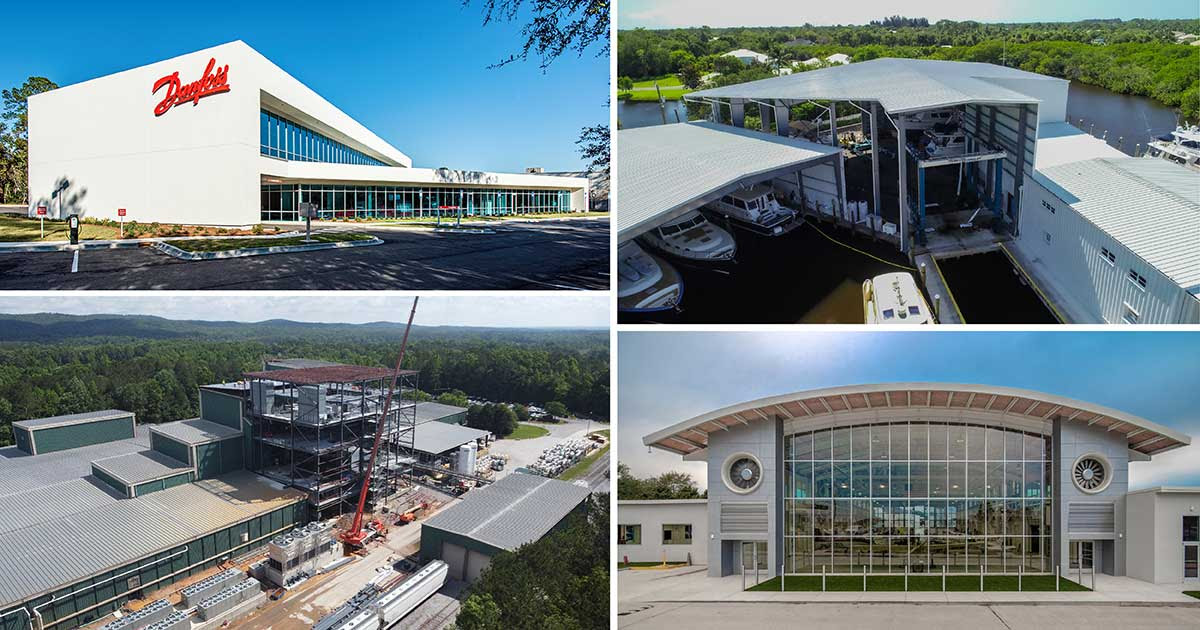 We're more than just right angles

Some may think that a pre-engineered metal building has four walls and a flat roof, but they'd be wrong. Sure, there are lots of commercial and industrial buildings that start off that way until their architect and owner realize the design versatility a metal building can give them.

Take, for example, the Truth Spring Academy multipurpose building in Columbus, Georgia, that is currently under construction. The 22,017 square-foot building will be home to a meeting space for Highland Community Church, classrooms for Truth Spring Academy, a small Early Learning Center, and a full-size gymnasium. Construction began in October of 2022 and is estimated to be completed in December of 2023. The general contractor for this project is Webb Construction of Columbus, Georgia.
As you can see from the architectural drawings, several various exterior surfaces will be used including 24-gauge Kynar 16" Masterline panels combined with brick. But the uniqueness doesn't stop there: the building will include multiple dormers and various roof lines.
Other components going into this unique build include 24-gauge 12" Artisan Panels for the soffits and entryways and 24-gauge Aluminum Perforated White, Ceiling Roof Liner.
"This is going to make a great picture when they get it done!" commented Joel Voelkert, Vice President of Sales for Vulcan Steel. "We are constantly in awe of the creativity that goes into designing a building and how easy it is for our pre-engineered metal buildings to deliver on that creative design," he added.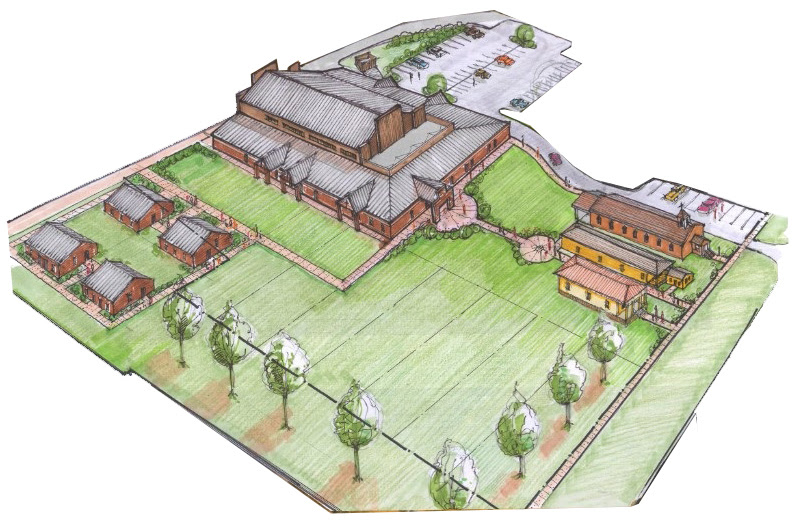 You Won't Find a More Experienced Metal Building Team
Vulcan Steel Structures prides itself on the combined industry experience that its team possesses. Case in point, Ron Cumbie, Vulcan Steel's plant manager.
With over 39 years of experience, Ron has worn almost every hat imaginable in the steel building industry. From foreman to quality control, Ron has learned from each position and now puts that knowledge to work for Vulcan Steel as their plant manager.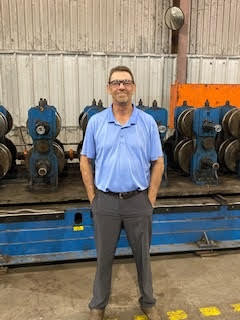 "I enjoy working with my teammates to fabricate quality products, and then seeing those buildings come to life and serve their owners," Ron stated.
In his role as plant manager, Ron oversees the purchase and installation of new equipment to ensure that Vulcan Steel keeps up with the latest product lines. "One part of my job I look forward to is working with our management team to help grow the business and make sure we're keeping our clients happy," he added.
Ron more than likely, learned to be a team player from his younger days when he played in tournament softball leagues, winning several state championships and a world championship during those days. These days he's retired his bat and glove and replaced them with golf clubs and fairways.
Ron and his wife Tracy are the proud parents of daughter Presley who is currently attending Wiregrass Georgia Technical College and studying Engineering. Perhaps she'll follow in her dad's footsteps with a career in the metal building industry.
We hope so!
Industry News
Metal Building Systems are the Stars of the New MBMA Video Series, "Travels with Tony."
Call today and discuss your next project with an experienced Vulcan Steel Structures representative.
1-800-258-3369