This edition of the Vulcan Steel Structures e-newsletter contains: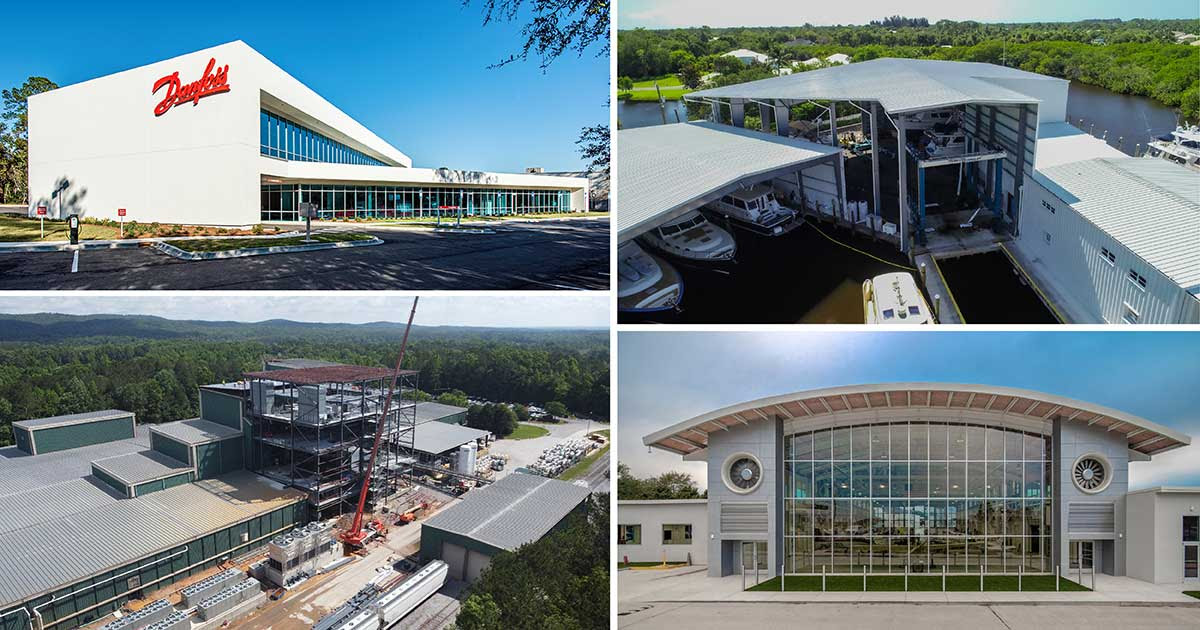 Manufactured memories for hornets fans

Metal buildings are more than just warehouses and airplane hangars—just ask the community leaders that support the Ider High School Hornets. On March 23, the DeKalb County Board of Education broke ground on a new gymnasium for its high school in Ider, Alabama. Here,1200 ardent fans can fill the bleachers and proudly cheer on its dedicated student-athletes. This modern, comfortable 21,500 square foot, two building sports center will include competition spaces, support facilities and administrative offices for multiple athletic programs.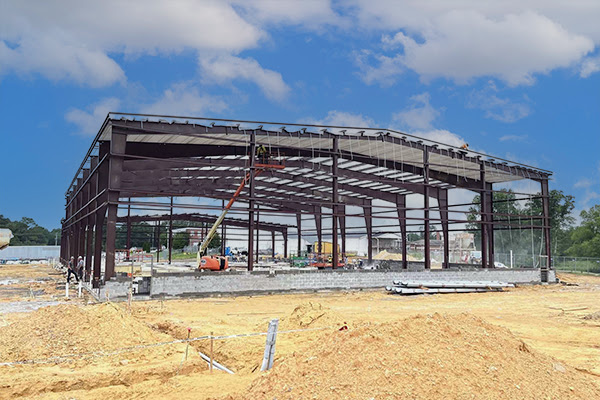 Vulcan Steel Structures manufactured the buildings and Liberty Steel Fabricators, Inc. out of Chattanooga, Tennessee erected the buildings.
Building One, the main gymnasium, is approximately 117-feet wide, nearly 150-feet long and almost 31-feet tall while Building Two, which contains the concession area and restrooms, is a smaller structure attached to one endwall. The roof system is composed of 24-gauge Galvalume DL 324 panels and the walls are 24-gauge PBR panels. The liner panels on the interior walls are a 16-inch, perforated 24-gauge Artisan panel.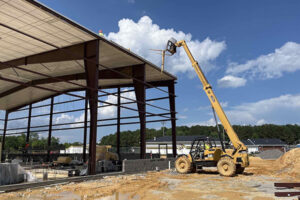 Building one has straight sidewall columns up to 14-feet and then tapered up to the rafters. This is known as a "Grocery Store" column.
Both the school district and the community will benefit for years to come from the quality that Vulcan provided for this impressive sports facility.

Vulcan Steel Structures Builds Solid Future with Great People
The Vulcan team is dedicated to serving customers and delivering dependable structures at the most competitive prices– and that's where Butch comes in. Calvin Bruce Fussell II, otherwise known as Butch, is Vulcan's new Purchasing Manager. Previously, he worked for 10 years as a Vulcan Sales and Purchasing agent. Butch's super power is knowing how to scout out the best products for Vulcan's valued customers without sacrificing quality.
Butch is Vulcan's modern-day Renaissance man. This Georgia native is a traveler, a poet, an actor, a singer, a director, a bow hunter and a golfer. He lived in Japan for four years, and has visited 10 foreign countries.
Butch definitely seeks out drama—and comedy—and tragedy under the bright lights of the theater. He has shared the stage with an actor dear to the hearts of the TV viewers of the early 80s – Sonny Stroyer, better known as Enos, a bumbling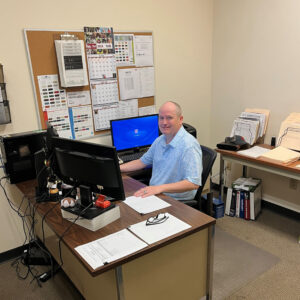 sheriff's deputy on The Dukes of Hazard. Butch's book of heartfelt poetry titled Small World, BIG covers a wide range of relatable topics chronicling the human experience.
Why is Butch proud to work at Vulcan? "It's the family atmosphere that the company holds up," said Butch. In his day-to-day activities, he enjoys interacting with all the departments within the company. He believes that teamwork is a big part of Vulcan's continued success and why Vulcan is a leader in the steel structure industry; but Butch learned the value of teamwork well before he joined Vulcan. He is a veteran of the U.S. Navy, completing three tours during the Gulf War. He earned five medals and 10 ribbons for his valiant service. "Vulcan is proud of Butch and his commitment to our country," says President Steve Browning.
With A-list employees like Butch, Vulcan can ensure its customers that quality, creativity and reliability are always center stage.
Industry News
Do you know an undergraduate or graduate architecture student who could enter the 2023 MBMA Student Design Competition? Spread the word and help the next generation of architects and engineers experience how far creativity can go in metal building design!
Call today and discuss your next project with an experienced Vulcan Steel Structures representative.
1-800-258-3369