This edition of the Vulcan Steel Structures e-newsletter contains:
Welcome from President Steve Browning
News about Vulcan's New Production Capabilities
Featured Project: Unless U
Industry Spotlight: September Metal Construction News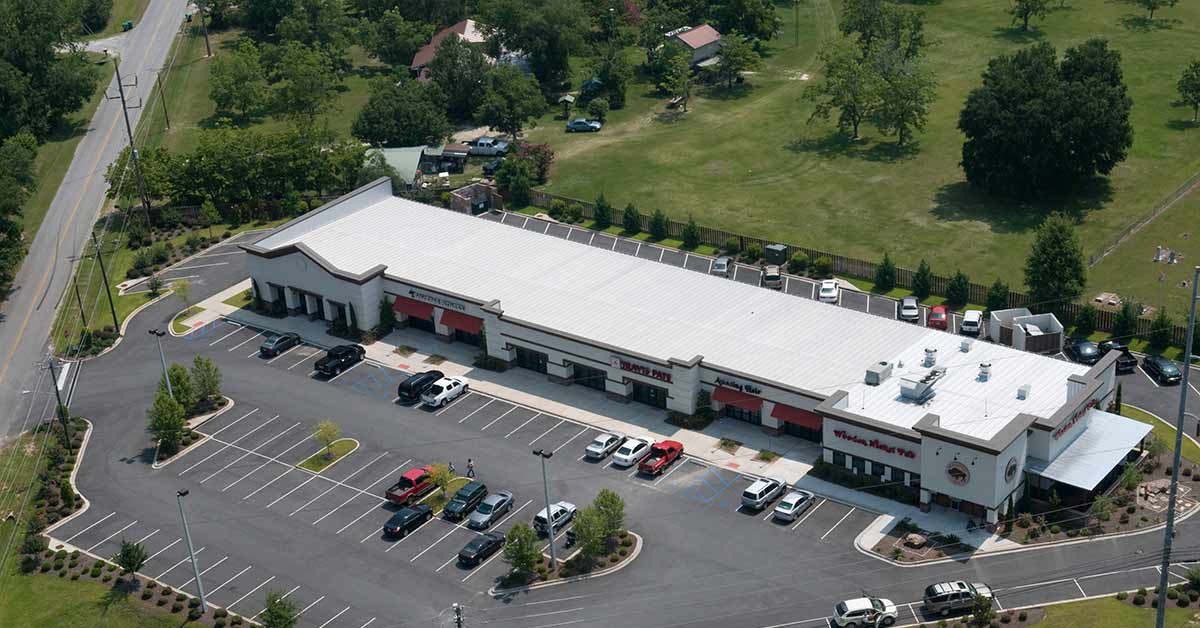 Welcome from the President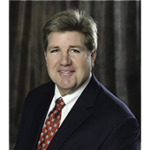 Welcome to cooler days and the Vulcan Steel Structures' September newsletter!
We have been investing in growing our production facilities this year and are excited to announce that everything is up and running. Early in the year we installed four new standing seam lines and now we have a new framing line. All this work enables us to expand our capacity and provide even better customer service!
As Chairman of the Metal Building Manufacturers Association (MBMA) I am asked to write the occasional Industry Perspectives column for Metal Construction News magazine. In the September column I will be sharing what I've learned from the seismic events of this year and offering some ideas for moving forward. These are outlined below, where you'll find a link to the full article.
And finally, check out our project of the month, the new Unless U building in Vestavia Hills, Alabama. This unique organization helps those with developmental disabilities and we are proud to provide their new home. Read about it below.
Until next time,
Steve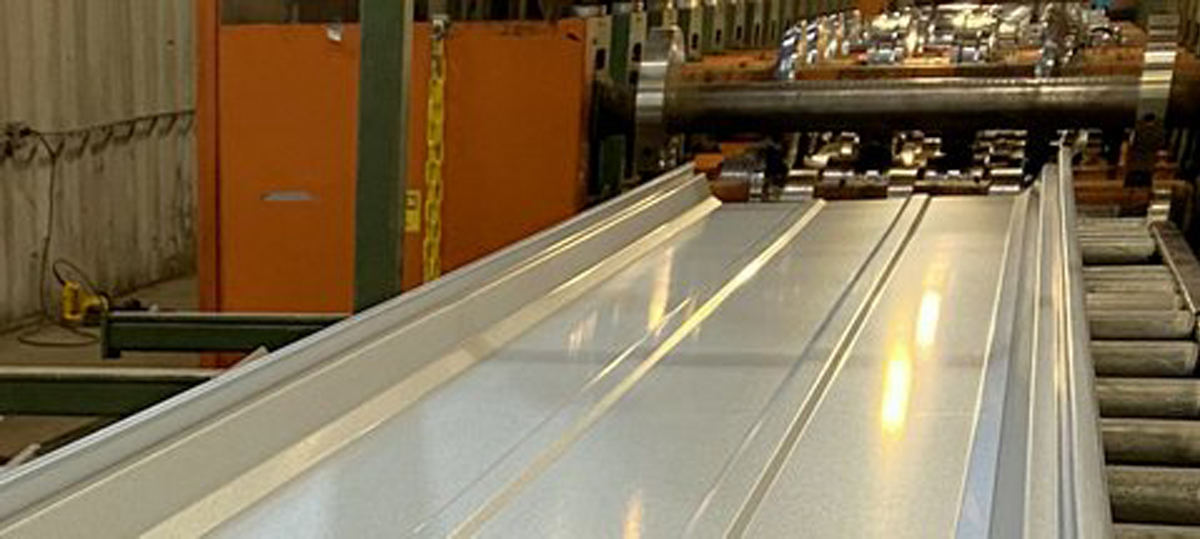 Vulcan's Manufacturing Capabilities
We are excited to announce a major expansion of our existing plant in Adel, Georgia. The new additions to our facilities will enable Vulcan to significantly increase our capacity while providing shorter lead times and better customer service. We've added four new standing seam lines and doubled our framing capacity.
To accommodate our new production lines we rearranged the plant into a more efficient layout. We took delivery of the new equipment earlier this year and were able to bring the standing seam lines online right away (see our March newsletter). The new frame line has taken more work to make it ready, but it is operational this month.
Everyone at Vulcan is excited about the new equipment and increased capacity. President Browning notes, "Our expansion has allowed us to double our plant capacity while improving our quality and service at competitive prices for our customers."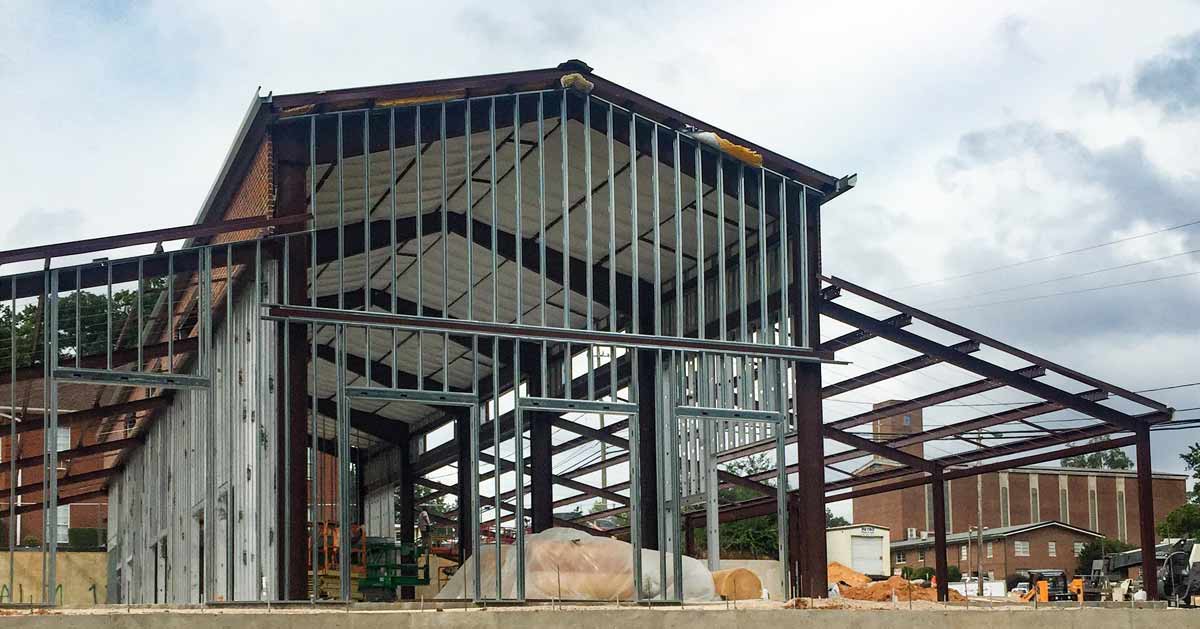 Featured Project: Unless U
Unless U is a nonprofit organization in Vestavia Hills, Alabama, that serves adults with developmental disabilities, and their families, through continuing education curriculum centered on academics, life and social skills, and ministry.
Currently, Unless U occupies several classrooms in a local church and has grown steadily since its inception several years ago. Recognizing the need for their own space in order to continue their mission, the organization's leaders turned to metal building construction. The new facility is a metal building from Vulcan Steel Structures that will be approximately 9,000 square feet when completed later this year.
Designed to include classrooms, a lunchroom, a library, a job skills classroom, offices and more, the new building is currently under construction. With its new and expanded space, Unless U will assure the continued growth of their students in academics, life skills, social skills, job training and fine arts.   
Industry Spotlight
As MBMA Chairman, Vulcan's CEO and President Steve Browning has the opportunity to share some of his experiences in the metal building industry with a larger audience. In the September edition of Metal Construction News magazine, he authors one of the two Industry Perspectives columns. The other column is by Art Hance, President of the Metal Building Contractors & Erectors Association (MBCEA), another organization of which Vulcan is a member and works very closely with.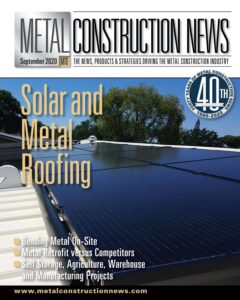 In "Stay Focused Amidst the Turmoil," Browning shares what he's learned this year with the hope that this message will give others some tools and tactics for getting businesses through this strange time. First, he advises readers to prepare and have a plan for whatever may happen next. He adds that they should be deliberate in business strategies and adaptable to changing conditions.
Second, he says it's time to adopt an America-first mentality by bringing manufacturing jobs back to our shores and providing for ourselves. For too long, he says, we've been dependent upon foreign nations, especially China, for everything from face masks to pharmaceuticals to technology, and it's time to provide for ourselves.
And finally, he urges industry professionals to keep learning and moving forward. Trade associations such as MBMA and MBCEA open up opportunities for collaboration, connections and education. He notes there are many benefits, including strength in numbers, and that we can learn much from our peers. Click here to read the full article.
Call today and discuss your next project with an experienced
Vulcan Steel Structures representative.
1-800-258-3369