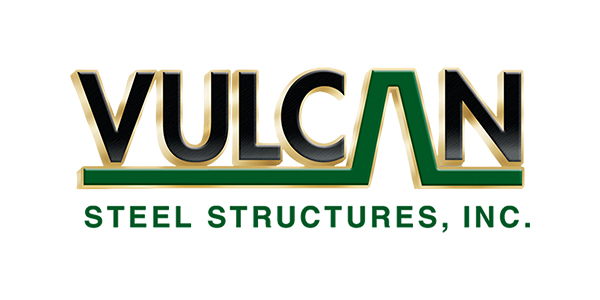 This edition of the Vulcan Steel Structures e-newsletter contains: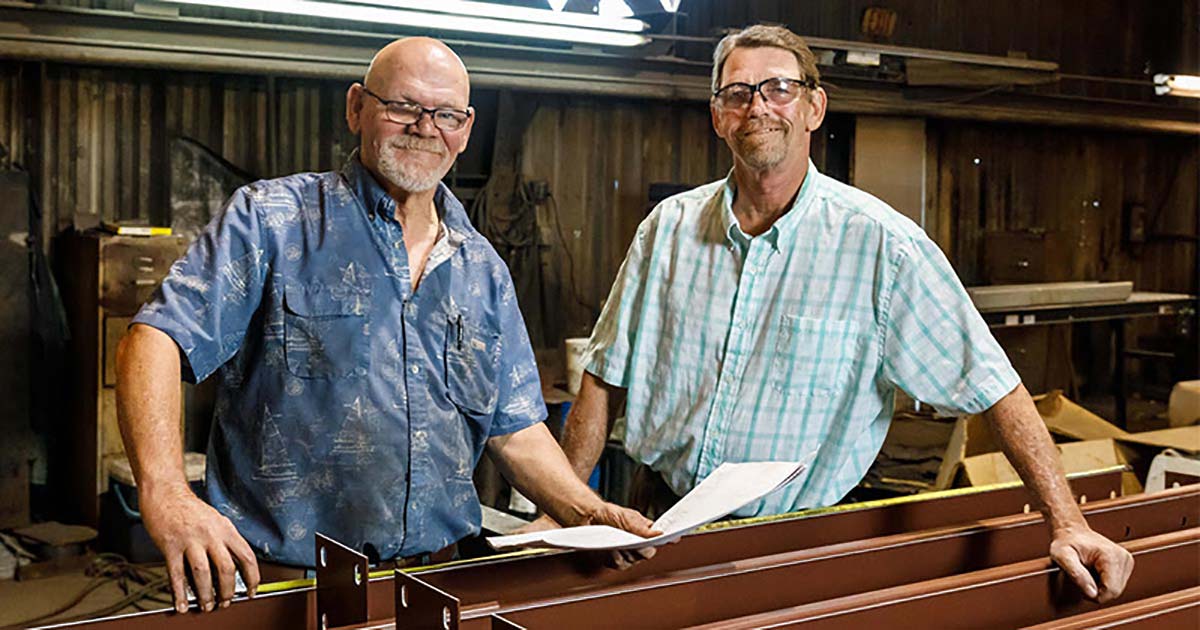 The Vulcan Team Gets the Job Done!
Greetings,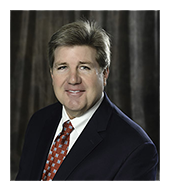 We kicked off this month as usual with Labor Day weekend and I'm sure I'm not alone in that it was a fun-filled weekend with family, friends, football, and lots of good food.
And since then, I've been reflecting on what that long weekend really signifies – the resilience of our American workforce, and especially our Vulcan Steel team.
The past two years have seen our business continue to flourish despite the obvious challenges. We even added a second manufacturing line to keep up with the demand.
And through all of this, our Vulcan team has continued to deliver top-notch, quality buildings. In fact, if you remember in our June newsletter, we highlighted the 570,000 square feet of buildings in production at that time. It's only continued to grow since then. All because of the dedicated staff members working side by side here at Vulcan.
Read on to learn about one of our team's latest projects, which was recently completed and shipped off to Tennessee. It's under construction now and will house an extensive car collection.
Until next time,
Steve
Under Construction: Willis Johnson's Car Collection Facility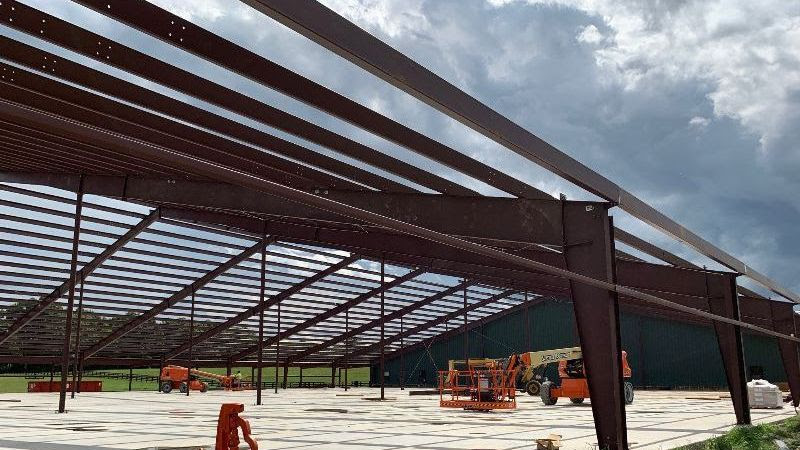 Willis Johnson isn't a household name, but maybe he should be for his many accomplishments and contributions.
You see, Willis Johnson is a Purple Heart recipient, the founder of Copart (a successful online car auction), a self-published author, and a car enthusiast and collector. And we can't forget to mention that, in 2019, he joined Forbes' Billionaire List.
This man is a true success story, and a Vulcan Steel Structures repeat customer.
Johnson's career journey started in 1975 when he sold his home, moved his family into a 30-foot travel trailer, and purchased his first salvage yard for $75,000. Over the next few decades, he went on to build an auto salvage empire, Copart. 
Johnson retired as CEO of Copart in 2010 and purchased his Nashville, Tennessee estate from country music legend and fellow car enthusiast Alan Jackson.  At that time, it included a 20-car "garage". But when you're Willis Johnson, that's not enough square footage to house your car collection.
So, in 2012, he began Phase 1, the construction of a 180-foot x 260-foot x 12-foot eave building manufactured by Vulcan Steel Structures.
This 50,400-square-foot building included a 24-gauge Kynar BL216 Brite Red roof and 26-gauge Fern Green PBR walls on the back and left end-walls, with the front sidewall and right end-wall comprising of hardie board.

But what happens when 46,800 square feet isn't enough to house your car collection? You contact Vulcan Steel Structures and have them manufacture an additional 42,500 square feet of building and a lean-to.
Johnson is now into Phase 2 and erecting an additional building attached to the original structure. This Vulcan Steel building is 180 feet x 200 feet x 12 feet and matches all the components from the first phase building. Phase 2 also includes the addition of a 20-foot x 460-foot x 10-foot-five inches lean-to across the backside of both buildings.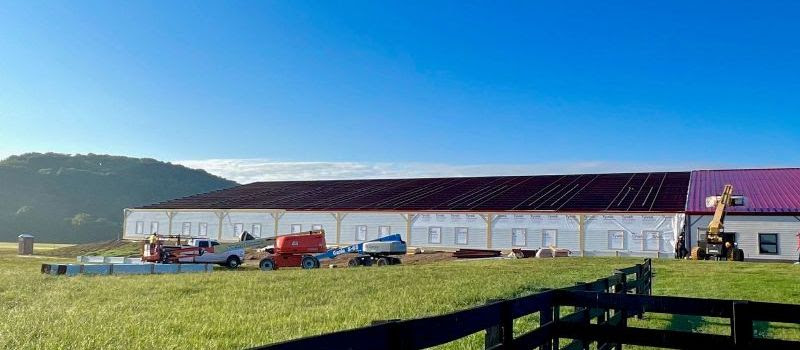 Check out a few of the articles published about Willis Johnson.
From Trailer Park to Forbes Billionaire List – A 6-Point Plan to Launch Even If You're Broke
This California junkman became an auto auction billionaire
The general contractor on Phase 2 is Bluegrass Construction of Washington, Oklahoma and the erector team is MAG Steel Erectors of Cairo, Georgia.
Featured Project: Keeling Village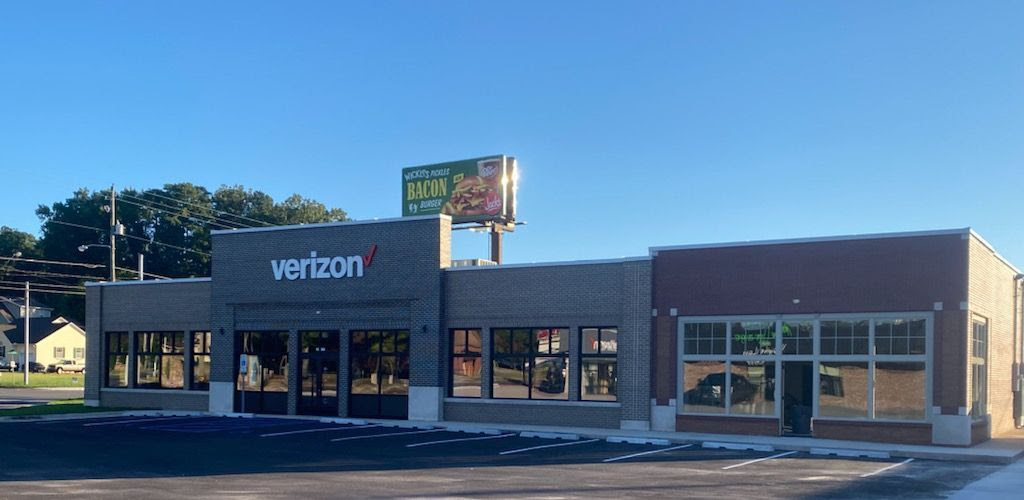 When flagship retailer Verizon needed more space, the landlords delivered with a Vulcan Steel building. Built to complement the existing retail space with its masonry and brick storefront, this new structure is just over 4300 square feet and consists of a 26-gauge Galvalume PBR roof and 26-gauge standard color PBR walls. The project was completed by Hudak Construction of Gadsden, Alabama.
Industry News: "Reducing Welding Errors in Metal Construction"
Welding errors produce defects, flaws, or imperfections that compromise the weldment
By Mark Robins, Senior Editor, Metal Construction News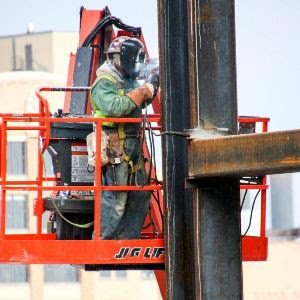 Welding uses fusion to permanently bond different metal pieces together and it plays an indispensable role in construction. Metal framing and components can be welded together by a fabricator and also welded together in the field. Welding can connect steel I-beams, trusses, columns and footers, to support the walls, roof and floors of a building.
Call today and discuss your next project with an experienced Vulcan Steel Structures representative.
1-800-258-3369